Total intake of ADAM course across all the eight institutes increased to 240 in 2018, compared to 80 seats in 2017
RV College of Engineering is the first engineering college in Southern India to run Mercedes-Benz's prestigious Advanced Diploma in Automotive Mechatronics course autonomously
Even before the commencement of the ADAM course in its debut year in Karnataka, the seats got filled up with up to three times the number of applicants vying for a coveted seat for the course
Mercedes-Benz's ADAM Course is now taught across eight reputed engineering colleges across the country; five of them under the aegis of Mercedes-Benz India's CSR initiatives, while three being private colleges
ADAM course is being conducted  across institutes in Pune(3), Aurangabad (1),  Delhi NCR (3) and Thiruvananthapuram (1)
Mercedes-Benz has successfully trained over 500 students through the ADAM  course across locations
Designed by the Mercedes-Benz Global Training Center, the 1 year ADAM course focuses on self-learning methodology and helps candidates upskill themselves with the latest technological advancements in the world of automobiles
ADAM course will help the automobile industry to be ready for the next generation technologically advanced cars of the future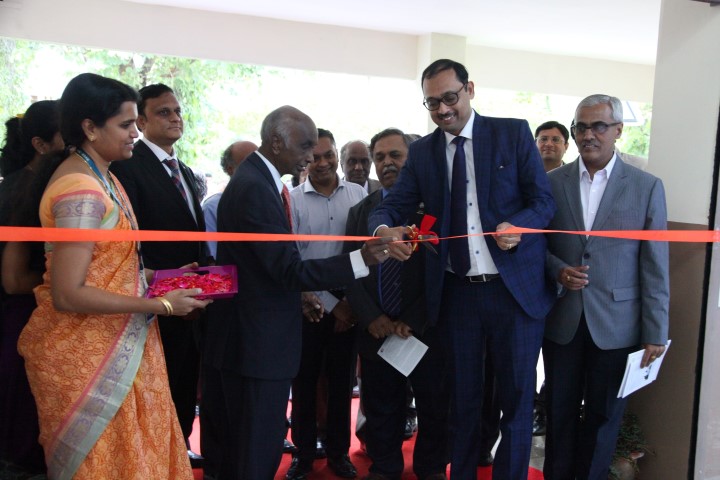 Bengaluru: Mercedes-Benz India, the country's largest luxury automobile brand, strengthened its commitment towards the Government's 'Skill India' initiative by signing a Memorandum of Understanding with the reputed Rashtreeya Vidyalaya College of Engineering, Bengaluru. This is the first such educational institute in Karnataka to conduct Mercedes-Benz India's Mechatronics course (ADAM) and also the first college in entire Southern India to run this course autonomously. With this inauguration of the Mechatronics course, Mercedes-Benz once more underlines the need to create highly skilled workforce, who are ready for the technologically advanced machines of the future. The company is focused towards adapting to the fast changing requirements of the automobile industry for future, thus making the educated youth of the country employable and future ready.
Mr. Santosh Iyer, Vice-President, Customer Services & Corporate Affairs, Mercedes-Benz India said, "Mercedes-Benz's Mechatronic course has been a flagship programme where we actively support the Government's 'Skill India' initiative through a PPP model. This course has been a flag bearer of our commitment towards developing a workforce which is not only high skilled for today's industry requirements, but also ready for the challenges in the future transition which we foresee. We have been focusing continuously towards making Mechatronics course more accessible to aspiring and talented students across the country. Towards this we already have tripled the total intake this year to 240seats across 8 institutes, both Government and autonomous. We now plan to double the current capacity in 2019 and bring more such reputed colleges under the aegis of ADAM course."  
"Today there's a dire need for a distinctive approach towards providing quality technical education to the students in this country, and also to make them employable for the industry. The inauguration of Mercedes-Benz's first Mechatronics course in Karnataka in collaboration with RV College of Engineering is a right step towards this direction. We have already received overwhelming response for the course underlying its popularity, and high industry acceptability. We will be continuing our efforts towards this direction and contributing towards making the auto industry ready for its next wave of highly complex future cars." Mr. Iyer added.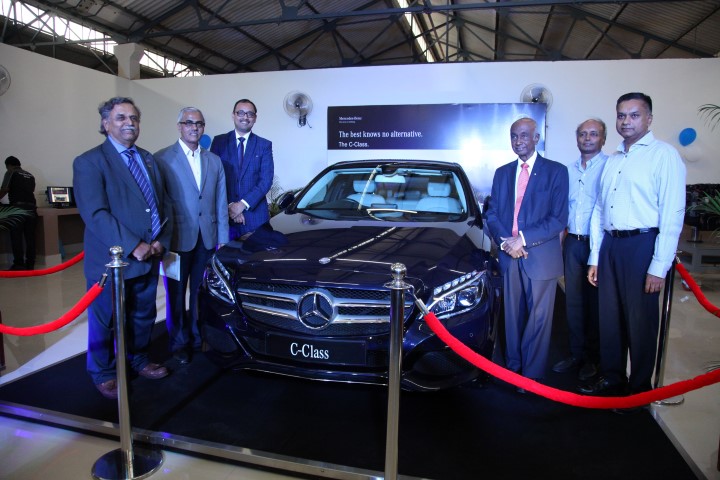 Speaking at the occasion, Dr. M K Panduranga Setty, President, RVCE, commented, "Collaborations with a global icon like Mercedes-Benz is a matter of immense pride for us. ADAM training program will ensure that our students receive quality education along with training and understanding of cutting-edge technology as per the current automotive industry norms. As the technology hub of the country, it is important that we include such courses as a part of the curriculum for the students.  We are confident this collaboration will be immensely beneficial for creating successful careers for students in this region. Together we will ensure our students are prepared to become an essential part of the skilled workforce for the industry."
About RVCE college:
Rashtreeya Shikshana Samithi Trust (RSST), founded in 1940 has group of Institutions covering Technology, Management Education, Health Science, Teacher Education, Degree in Science, Arts and Commerce, Pre-University Colleges and School. R V College of Engineering, Bengaluru, established in 1963 under RSST, offers 12 UG, 19 PG and Doctoral programmes. Reckoned as one of the best engineering colleges in India, the college provides excellent ambience for higher learning emphasizing training, skill development and research. The college has established excellent laboratory, workshop, computing and research facilities in collaboration with funding agencies and industries. RVCE has established Centres of Excellence in Macroelectronics (under TEQIP) and Internet of Things (in association with CISCO) and has MOU with industries and Universities in India and abroad.
About ADAM course:
The Advanced Diploma in Automotive Mechatronics (ADAM) program is an initiative by Mercedes-Benz India, which was propagated among students with the help of educational institutions. The Mechatronics training school at Mercedes-Benz India was started in the year 2006 with the aim of providing trained service personnel and engineers. To address this requirement, the parent company Daimler AG, Germany along with Mercedes-Benz India and the Mercedes-Benz India dealership network joined hands to start the program and train students to address the requirements of Mercedes-Benz technology and innovation. Only 20 students qualify to take the course per batch. Since its inception, over 500 students have successfully completed the program and have been placed within the Mercedes-Benz India dealership network. The Mechatronics program also provides support to Mercedes-Benz India's state-of-the-art facility at Chakan, Pune.