A victory celebration was observed here today by ALLEN Career Institute to felicitate the students who excelled in the recently held NEET & AIIMS examination. The felicitation function was held at Hyatt Regency here.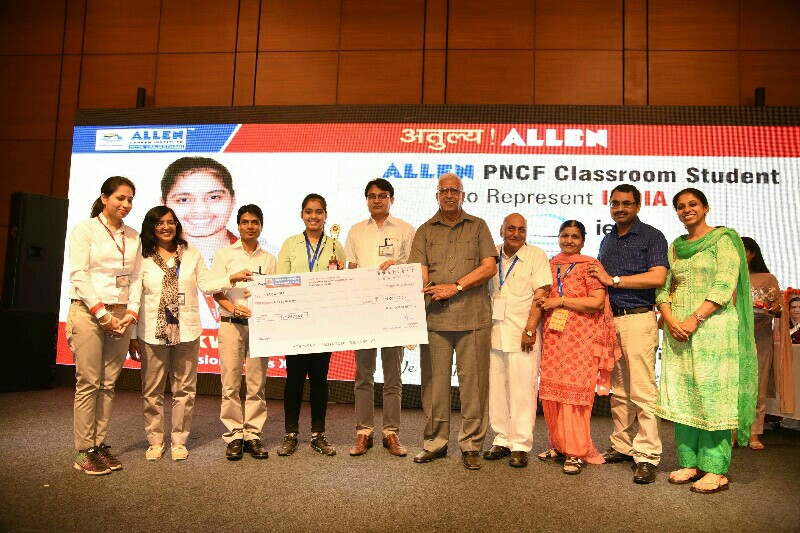 The programme took off with lamp lighting by ALLEN Vice President Mr. Pankaj Birla who was escorted by Center Head of the Chandigarh branch Mr. Pushkar Rai.
The Centre Head of the Chandigarh division lauded efforts by his academic, administrative team as well as the students.
Approximately 126 students were awarded prizes which included the prize money of Rs 2 lakh to Mahek Singhal (AIR-14 in AIIMS & AIR 97 in NEET), Rs. 1 lakh each to Navtej Mangat (AIR-40 in AIIMS) and Ishmeet Kaur (AIR -41 in AIIMS) and Rs 51,000 to Arushi Jain (AIR-78 in AIIMS & AIR-79 in NEET). Hiya Kwatra, an Allen Chandigarh Center Student of Class 9th has been selected to represent India in France for the coveted International Earth Science Olympiad, selection for which is done by a 3 Stage Examination process conducted by Geological Society of India. Hiya was awarded with a certificate, a trophy and Rs. 1 lakh cash.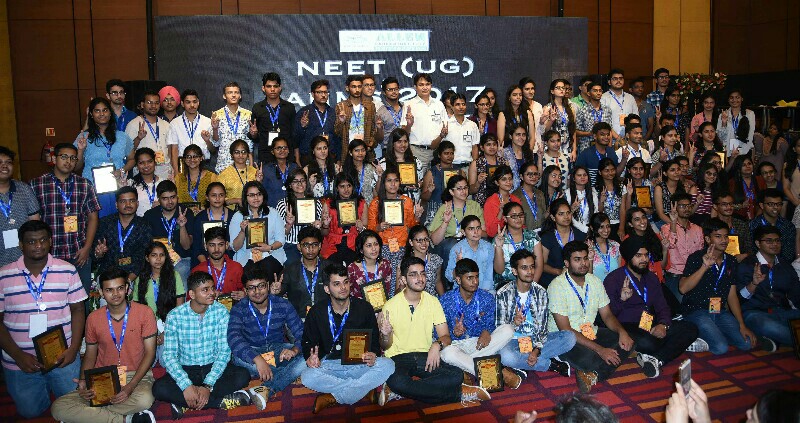 Allen Career Institute's Vice President Mr Pankaj Birla, congratulated Hiya and her parents for this achievement. He told, that being selected for this Olympiad is a big achievement, since the syllabus for this exam is beyond 12th class, and it is difficult to be among Top 4 students.
Anchoring was done by students of Astitva and Akshita ALLEN Chandigarh. The centre head expressed his gratitude for the trust that the parents of the zone have placed in the institution since its establishment. He said that the motive of opening various branches was to familiarize students with the values inculcated in the pupils studying in Kota and today, on seeing the achievers he feels that the target has finally been achieved.
Allen's prayer song, "Itni shakti humein dena" was presented by Biology faculty Mr. Ashish Anand. Ganesh Vandana prastuti "Maharaj Gajanan Aayo Re" by Pushkar Rai and the song "Kaun Disha Mein Chala" sung by Sanjeev Singh trailed after the welcome speech of the Center Head. Shiv Tandav by Shweta, Group dance by ALLEN faculties, Gidda dance, Haryanavi dance, Punjabi remix tadka, Nati Dance, Skit on ALLEN Faculty on Save Trees etc were the major highlights of the function.
Mr. Pushkar Rai said, "ALLEN Chandigarh has celebrated an outstanding performance of its student specially performance in AIIMS. Only ALLEN students got place in top 100. 28 students has secured ranks in the top 1000 which is another significant feat made possible by ALLEN team."
Deepak Simhmar AIR 13787 in NEET, son of Shri Suraj Mal farmer of District Jind, Haryana was sponsored by Mr. Kuldeep Chahal, SSP Mohali.