Asha Child Care and Development Center , Chandigarh in collaboration with Indian Academy of Pediatrics (IAP) Chapter of Neuro Developmental Pediatrics and IAP Chandigarh Branch has organized a CME on 'Child development and neuro developmental disorders' at hotel Hyatt here today. The theme of CME was ' brain development, neuroplasticity and autism'.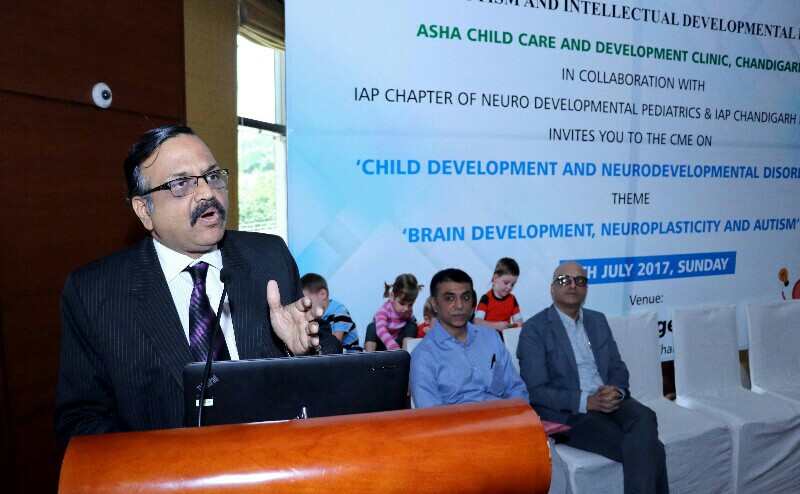 The CME witnessed a unique amalgamation of pediatricians, general practitioners, clinical psychologists, school teachers, educators, therapists and officials from govt sectors in RBSK, NRHM for the first time.
The guest speakers of national and international fame took part in the CME where they discussed on child development & neuro developmental disorders, autism, learning disorders, genetic impact on behavior and development of children.
The key note speaker was Dr Samir Hasan Dalwai, the founder director of New Horizons Child Development Centre, Mumbai and president of IAP Mumbai Branch and Chairperson of IAP Chapter of Neuro Developmental Pediatrics.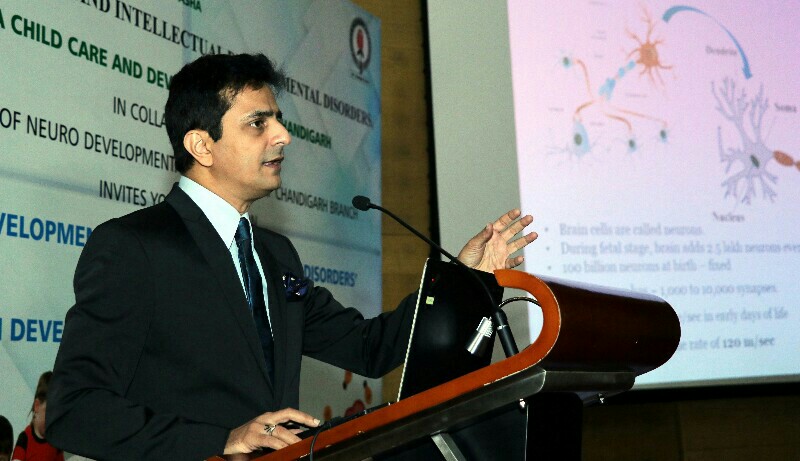 Another main speaker includes, Dr Sacchidanand Kamath the founder member of the IAP Childhood Disability Group.
Speaking during occasion, the speakers said that the field of pediatric medicine is undergoing a great paradigm shift. Every pediatrician and all professionals working with children are faced with an increasing proportion of children with developmental concerns in regular office practice. It is impossible for the busy Pediatrician to keep abreast of each and every update, yet there is increasing pressure to offer the best standard of care.
Dealing with parental queries about the child's development, behavior and education is a routine for pediatricians. A Pediatrician is the cornerstone of child health care, the first port of call for a parent in distress and the final word for the management decisions for the family, speakers asserted.
Meanwhile both Dr Samir and Dr Kamath are the first pediatricians to develop national guidelines on autism and learning disability which have been presented and approved by Govt of India.