Meru expands operations with cab booking kiosk at Chandigarh Railway Station:  Meru Mobility Tech Pvt Ltd, the most trusted app-based ride-hailing cab operator in India, in which Mahindra & Mahindra Ltd now holds a majority stake, announced the expansion of its operations in Chandigarh with a dedicated booking kiosk at the Chandigarh Railway Station, opposite platform number 1 exit gate.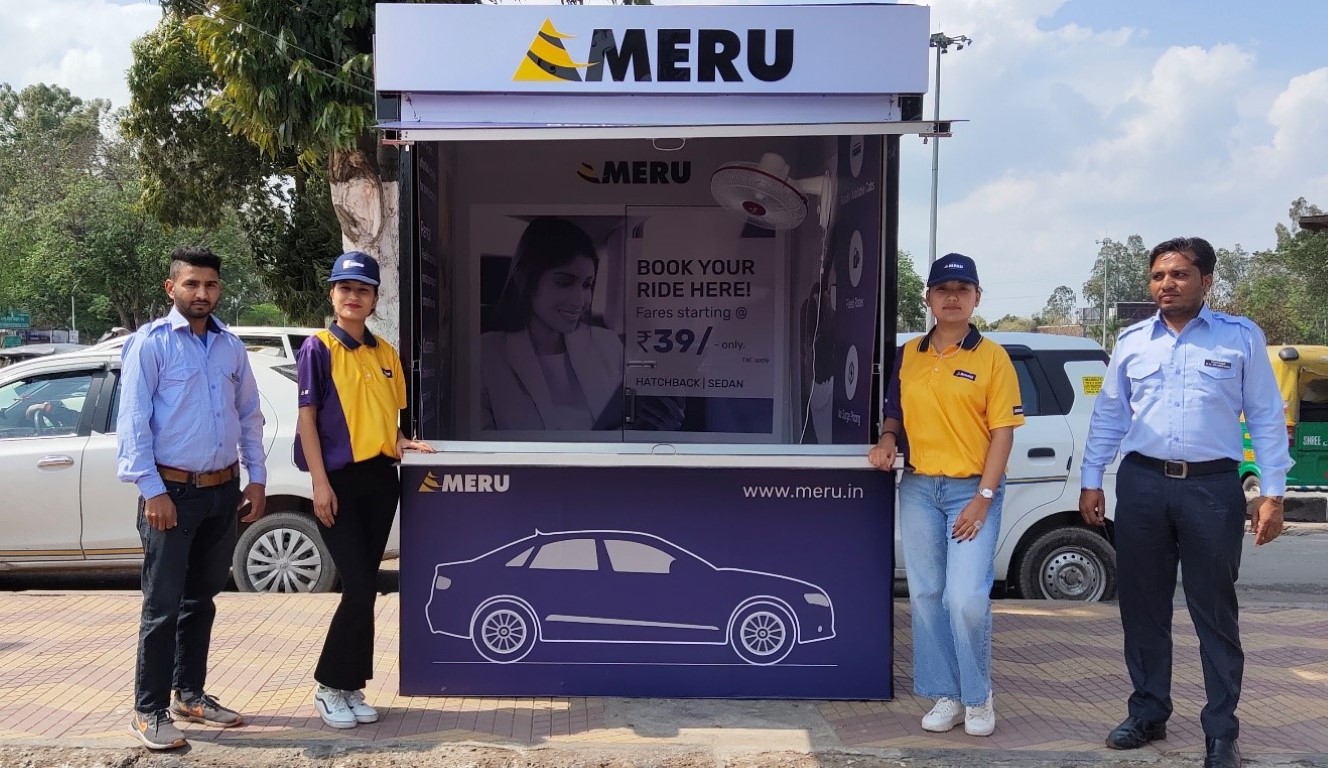 The expansion is a part of Meru's ongoing effort to provide top-quality rides for both personal and corporate travel across India. Meru has already established itself in major metropolitan cities such as Mumbai, Delhi, Bengaluru, and Hyderabad.
In Chandigarh, Meru will offer riders an affordable solution to get around the city at a starting price of Rs.39 only. Unlike other cab aggregators, Meru's ride-hailing service offers customers a 'no surge pricing' at a fixed rate of Rs.9/km (at non-peak hours) and Rs.12/km (at peak hours) on its hatchback cabs.
The customers can pay for their rides via multiple payment options such as credit/debit card, cash and wallet partners like Paytm. Apart from the Meru app, customers can also book cabs via Meru website – www.meru.in or 24×7 call center by dialing 011-44224422. In addition to local city rides, Meru will also offer outstation travel services, for weekend getaways in and around Chandigarh.
Consumer centricity and experience has always been at the very core of Meru's service. It is recognized for its well-maintained cars, zero wait time, no surge-pricing and no driver denials to any customer.
Meru has partnered with the billion-dollar global enterprise, Mahindra and Mahindra Ltd, and developed an all-new corporate travel solution – MeruBiz, to ease out mobility for corporates. Meru now provides multiple business travel solutions to small and large businesses across India, including Chandigarh.