MFine Diagnostics Launches New Testing Laboratory in Chandigarh In Collaboration With LifeCell Diagnostics: LifeCell Diagnostics, the country's leading diagnostics chain and a market leader in the Prenatal Screening of Aneuploidies and in Noncancer Karyotyping has announced the opening of their lab, in Chandigarh, in partnership with MFine, a full-stack, omni-channel healthcare services platform.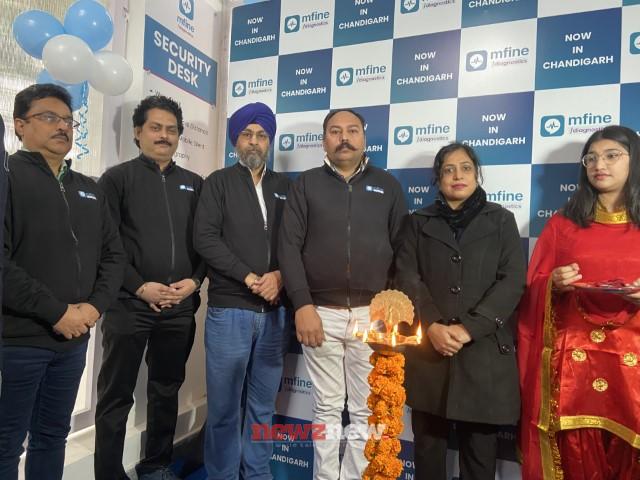 This expansion will increase their offline presence in the region, as the laboratory will cater to the healthcare needs of people in areas such as Chandigarh, Mohali, Panchkula, Zirakpur, Derabassi, and Kharar, as well as key areas of Himachal Pradesh.
The lab has facilities for sample collection for all pathology tests along with assisted teleconsultations, booking for imaging/radiology tests at neighbourhood centres and home delivery of medicines.
The Chandigarh lab will offer a variety of tests for the Liver, Kidney, Thyroid, Heart, Bones, Diabetes, Genetics, Oncology, Histopathology, Reproductive tests along with its range of Ayushmaan preventive health packages.
"At Mfine Diagnostics, our goal is to provide reliable, long-term healthcare solutions to patients," said Mr. Mayur Abhaya, Managing Director and CEO of LifeCell India. "With this launch we are bringing our high-quality diagnostics services to the region. The new laboratory will assist doctors to make informed decisions using our accurate reports. Our expert teams of haematologists, biochemists, molecular biologists, pathologists, microbiologists, histopathologists, and phlebotomists are committed to making MFine Diagnostics a one-stop solution for all medical health tests. We look forward to fulfilling our promise and making healthier India," he added.
Know More About LifeCell
Founders, Abhaya Kumar and Mayur Abhaya, created LifeCell in 2004, with the vision of making it the country's largest stem cell and tissues storage bank, along with providing the most comprehensive bouquet of genetic screening tests and cell- and tissue-based therapeutics. LifeCell Diagnostics has screened millions of mothers and babies from the impact of serious harm from genetic conditions. LifeCell Diagnostics is committed to improving health outcomes for individuals and families by providing preventive and definitive diagnosis. Towards that, LifeCell has led by innovation, launching several first-to-market tests, has utilised the power of advanced sciences such as Genomics, and has leveraged scale to offer faster turnaround and affordable prices.
For more details, please visit: www.lifecell.in