Mission Laila Movie (2023) – Cast | Trailer | Songs | OTT | Release Date: Mission Laila is a romantic drama starring Bigg Boss Fame Rashami Desai in the lead role.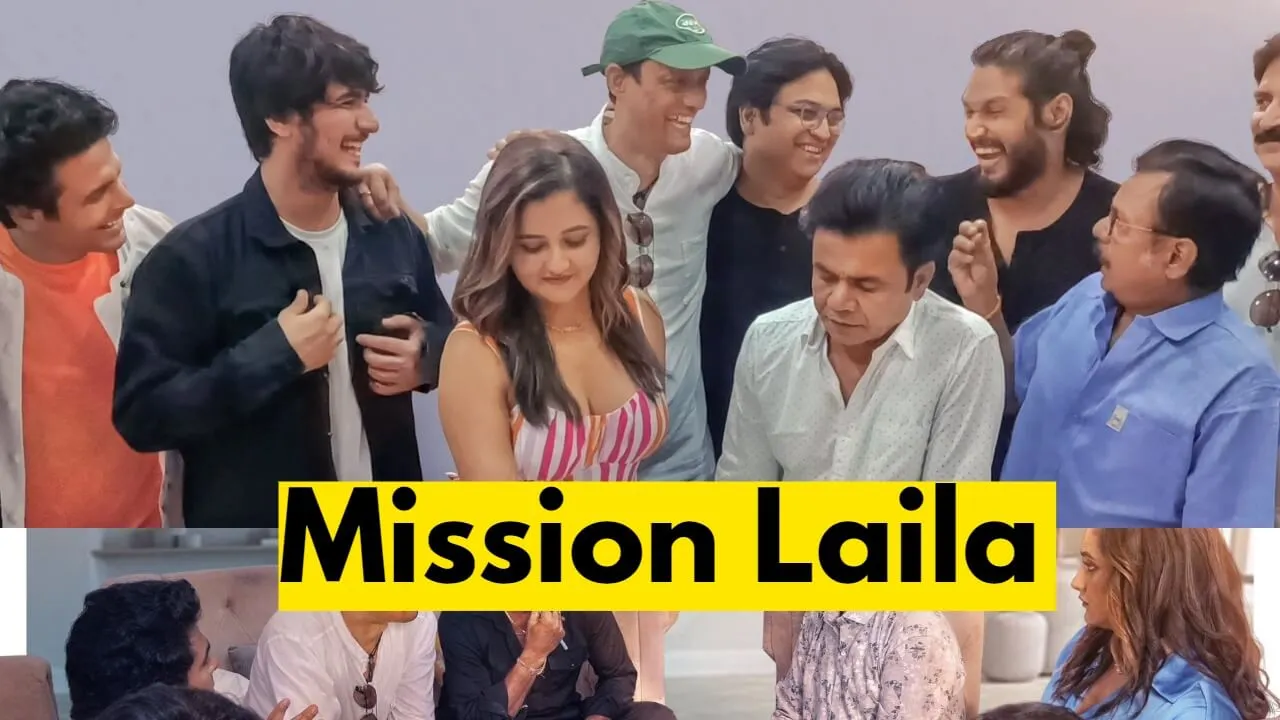 Directed by renowned filmmaker Anup Thapa, Mission Laila movie is presented by Shiv Yadav and produced by 2idiot Films.
The story is all about Laila and her mission. The makers wrapped up the film on 24th April 2023 and started the post-production work. The film is written by Nirav Soni and Nimit Vora.
Mission Laila Movie Full Details
Mission Laila Movie (2023) Cast
Rashami Desai
Rajpal Yadav
Atul Srivatsav
Viraj Rao
Pradeep Kabra
Suni Pal
Gaurav Sharma
Mission Laila Movie (2023) Story
The title character Laila is played by Rashami Desai, and she has a mission to complete. The comedian Sunil Pal's presence in the film says that it's going to be a comedy-drama. The filmmaker Anup Thapa said that the film has organic situational comedy sequences, and the audience will enjoy the fun-filled storytelling.
Mission Laila Movie (2023) Release Date
The makers have not finalized the release date of the film. It is under post-production, and the trailer will be launched soon.
Mission Laila Movie (2023) OTT
There is no official update about OTT rights.
More About Mission Laila
Who is Rashami Desai?
Rashami is a popular television actress, dancer, and model who works predominantly in Hindi shows.
Who is Anup Thapa?
Anup Thapa is a Hindi director, writer, and composer. And he is known for his films like "Ye Mard Bechara," "Shukrdosh," "Ice Creams," "Banda Singh."
What is the storyline of Misson Laila?
It is a comedy-drama, and the title character Laila has a mission and which is suspense.
Who is Sunil Pal?
Sunil Pal is an Indian comedian and voice actor, and he is the winner of a show called "The Great Indian Laughter Challenge'. Sunil Pal directed a film by casting 51 standup comedians, including Kapil Sharma.
When will Mission Laila release?
There is no official confirmation about the release date from the makers. However, they completed the shoot.
Mission Laila Movie Stills