Mohali walks with Fortis to create awareness on Organ Donation : Fortis Hospital, Mohali organized a walkathon to promote the noble cause of organ donation in the city recently.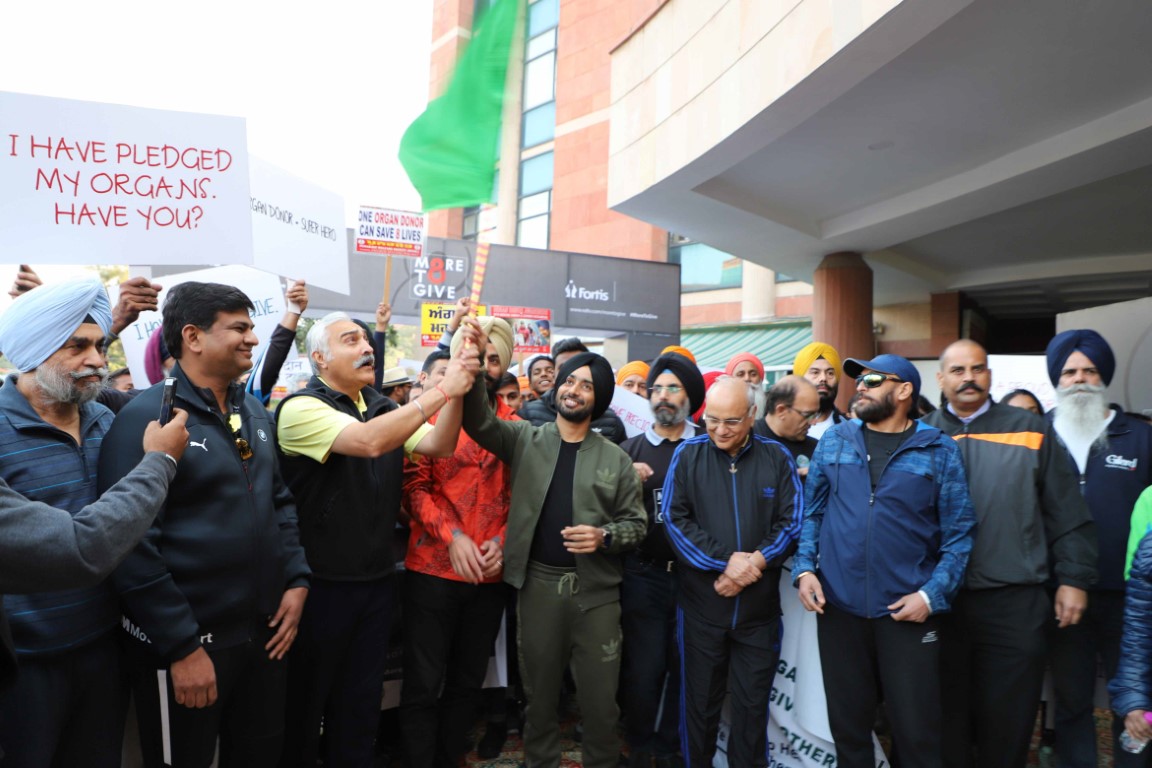 More than 800 people among many well-known citizens from all walks of life joined this walkathon to pledge their support for this noble cause. The 'More-to-Give' campaign is a national movement that was celebrated in other Indian cities like Delhi, NOIDA, Mumbai, Bangalore and Chennai.
Among the known personalities who lent their support to the cause, Rajpal Singh, Hockey player, and singer Satinder Sartaj.  Mr. Ashish Bhatia COO (North and East) Fortis Healthcare Ltd and Mr. Abhijit Singh, Facility Director, Fortis Hospital Mohali, joined the initiative.
'Fortis More to Give walkathon – A Step towards Organ Donation' was part of the commitment towards the cause of creating awareness around the loss of lives that happen for the want of organs.
The objective of the walk was to generate a dialogue about the cause of Organ Donation by taking it to the streets of India where the common man can show their support for the cause. Nationally, as many as 10,000 participants along with leading personalities lent support to the walk & joined the walk. At Mohali, apart from overwhelming participation by university and school students also took part with full gusto.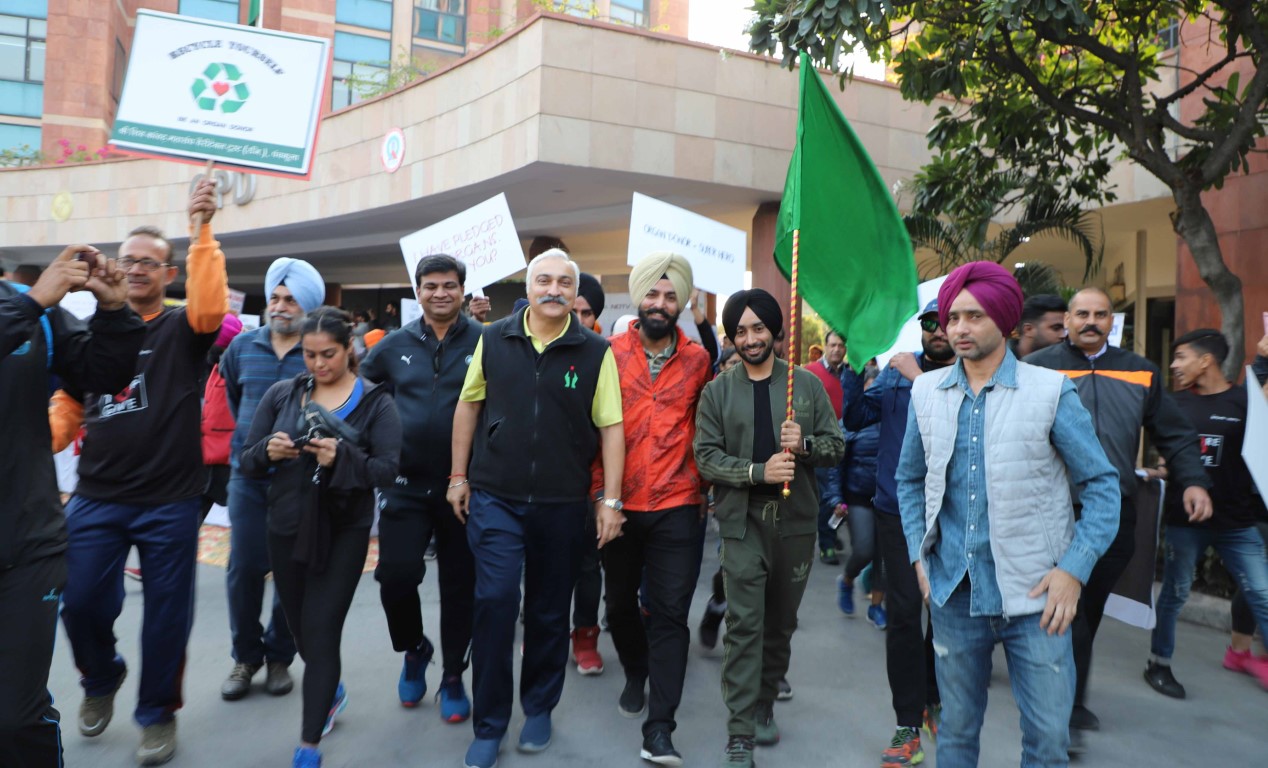 Hockey player Rajpal Singh, singer Satinder Sartaj joined over 800 participants covering 3 kms
Walkathon also organized in Mumbai, Delhi & Chennai saw enthusiastic participation
"One can continue to live in this world even after death by donating body organs to the needy and it's the only donation which can make you immortal" said Mr Abhijit Singh, Facility Director, Fortis Hospital Mohali.
A single donor can save several lives by donating the heart, lungs, liver, kidneys, pancreas and small bowel. By donating organs and tissues, a single donor can potentially save and enrich more than 25 persons.
After an enthusiastic participation, Mr Ashish Bhatia COO – North & East, Fortis Healthcare said, "There is a widening chasm between the demand of organs for people at end stages and their availability. Adding to the complexity is the lack of awareness, simultaneously surrounded by superstitions which present themselves as the key obstacles.  Donating organs is a humanitarian cause that will gain momentum with increasing awareness in society. At Fortis, we will continue to contribute as much as we can by educating people and saving more and more lives. This walkathon is a reminder that each one of us has more to give."
Dr. Priyadarshi Ranjan, Senior Consultant in Urology, Robotics and Kidney Transplantation, Fortis Hospital Mohali, shared that, "Awareness on organ donation in the country is on the rise, albeit slowly. Even though illiteracy and strong religious beliefs are often thought to be responsible, the main reason is lack of awareness. It is important for all of us to speak for organ donation and show commitment to the cause. Several myths associated with organ donation can only be dispelled with more awareness about organ donation."