Rakshat of AKSIPS wins the Spell Bee Championship organized by Rotary Club of Chandigarh : Nine schools of the city participated in an intershool Spell Bee competition organized by Rotary Club of Chandigarh.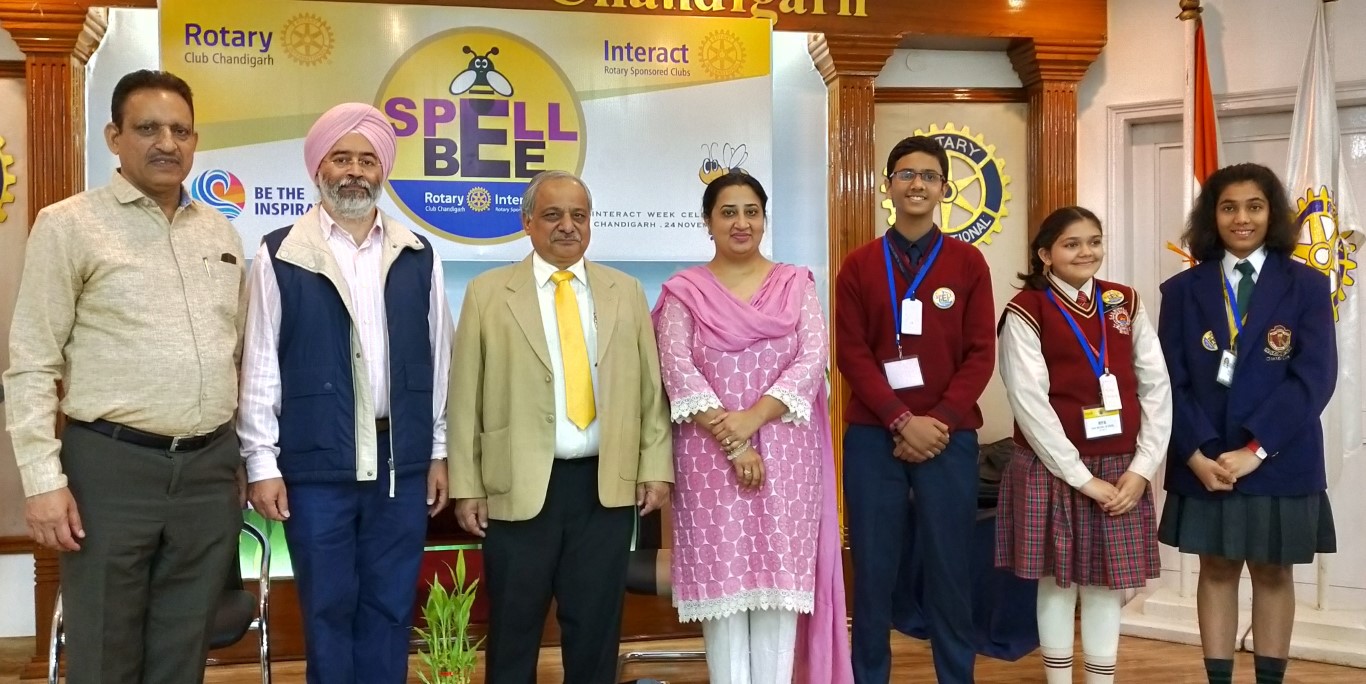 This is the second edition of Rotary Spell Bee Competition in which teams from nine schools participated this year, informed Club President Rtn A.P. Singh.
Rakshat Sharma of Class VIII of AKSIPS Sector 45, stood first in the Speel Bee Competition, while Riya Sharma of DAV Model School Sector 15 and Diya Jain of DPS 40 stood second and third respectively in the competition.
District Governor Rtn. Praveen Chander Goyal gave away the prizes to the winners, and said that this is a popular event that helps improve vocabulary of the children and correct usage of the language.
Project Director Rtn. Rashi Adlakha informed that two students each participated from nine schools including Ajit Karam Singh International Public School (AKSIPS), Sector 41 and Sector 45 branches; Bhavan Vidyalaya, DAV Model School Sector 15; DPS Sector 40; Maharishi Dayanand Adarsh Vidyalaya, Sector 22; Sri Aurobindo School of Integral Education, Sector 19; St.John's High School; and Siri Guru Harkrishan Senior Secondary Public School (SGHSSPS), Sector 40.
All these schools have Interact Club in their respective Schools, which is the children's wing of Rotary imparting leadership skills, and the Rotary Spell Bee was a part of the world-wide Interact Week celebrations, added Rtn Jatinder Kapur, Director Youth Services
Spell Master Vinod Kapoor conducted the Spell Bee competition while Rtn Prof. B.B. Goel, Rtn Dr. Upneet Lalli, and Rtn Promilla Nain, were the three members jury that judged the event.