Mohan Chabhiwala Part 2 Web Series Episodes Online on Ullu: Mohan Chabhiwala part 2 is the new sequel to Mohan Chabhiwala web series that currently streaming on Ullu app. It is directed by Punit Goyal.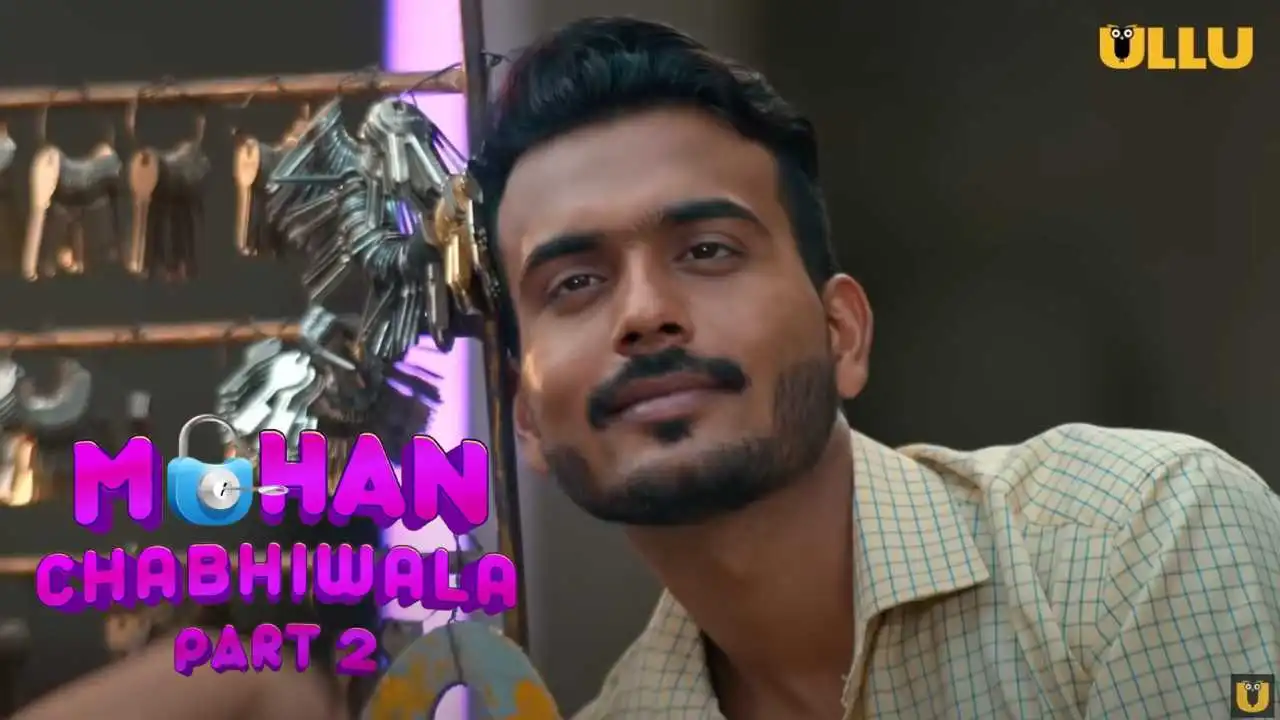 The series cast includes Gaurav Singh, Ishika Bose, Ekta, and Dilip Dubey in vital roles. After attaining a good run time and a positive response from viewers. The makers have announced its next sequel with a new trailer.
Watch the Mohan Chabhiwala Part 2 web series episodes on Ullu from March 14, 2023. It is also available in regional languages including Hindi, Telugu, Tamil, and Bengali.
Mohan Chabhiwala Part 2 Web Series Episodes Story
The series follows previous episodes, in which Mohan the Keymaker fulfills his desire by blackmailing the women with their dark secrets.
Mohan Chabhiwala Part 2 Web Series Episodes Cast
Here is the main cast of Mohan Chabhiwala Part 2 web series
Gaurav (Chabhiwala)
Ishika Bose (Ritika)
Ekta (Kanta)
Dilip Dubey (Vijay)
Mohan Chabhiwala Part 3
There is no official announcement for Mohan Chabhiwala part 3 episodes. Though the sequel engages the viewers, the plot of the series takes to the last phase. Based on the response, Chabhiwala Part 3 web series episodes will likely to release in later weeks.
How to Watch Mohan Chabiwala Part 2 Web Series Online
Download the Ullu app on your device or visit Ullu.app
Click on the Mohan Chabiwala 2 web series poster or search the series through the find icon.
Now, Tap on the episode to stream online.
The platform also allows users to download the Mohan Chabhiwala part 2 series on their devices to watch offline.
Note: Ullu app is paid streaming service, its price starts from Rs 45 for 2 Days.
Mohan Chabhiwala 2 Web Series Full Details
Here are the details of the Mohan Chabiwala part 2 Ullu web series 2023,
Series Name: Mohan Chabhiwala (2023)
Season: 1
Part: 2
Type: Web Series
Online Video Platform: ULLU
Language: Hindi, Tamil, Telugu, Bengali
Release Date: March 14, 2023 (Tuesday)