Month-Long Petroleum Conservation Campaign Kicks Off: In a bid to sensitise the citizens about the acute need for petroleum conservation, a month-long campaign, Saksham 2021 (Sanrakshan Kshamta Mahotsav) took off.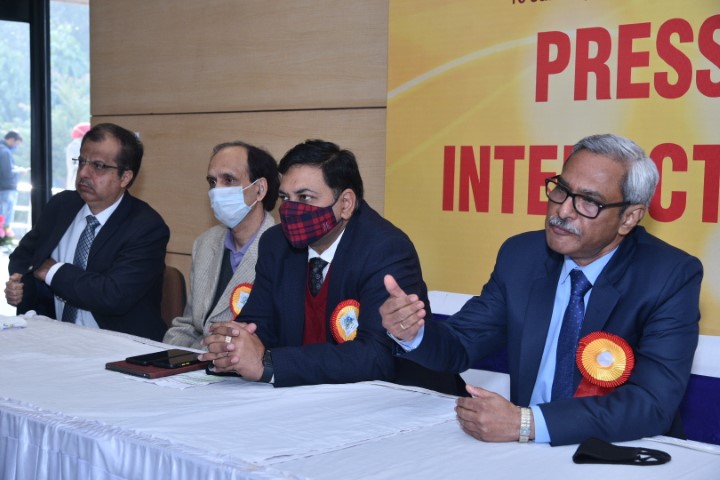 Siva Prasad, Principal Secretary, Transport, Punjab inaugurated Saksham 2021 through web meeting. Ministry of Petroleum & Natural Gas through PCRA (Petroleum Conservation Research Association) and Oil PSUs have been conducting fuel conservation drive all over India.
Sujoy Choudhury, State Level Coordinator (Oil Industry), Punjab and Executive Director, Indian Oil Corporation Ltd, Chandigarh while speaking on the occasion said, "In 1991 a campaign started to conserve the natural resources and since then a lot of campaigns and activities have been taken up. 'Saksham 2021'campaign will sensitize citizens through conferences, skits, painting competitions and a number of activities aimed to educate the public how important it was to preserve natural resources for a better environment." He exhorted to the students for taking part in the campaign in large numbers.
Shalabh Raj Gupta, State Level Coordinator (Oil Industry), U.T. Chandigarh & Chief Regional Manager (Retail), Hindustan Petroleum Corporation Ltd, Chandigarh Regional Office welcomed the Chief Guest, K. Siva Prasad and other senior dignitaries for having spared time to grace the occasion. Shalabh Raj Gupta emphasised the need to inculcate the habit of saving Petrol, Diesel & LPG in day to day life.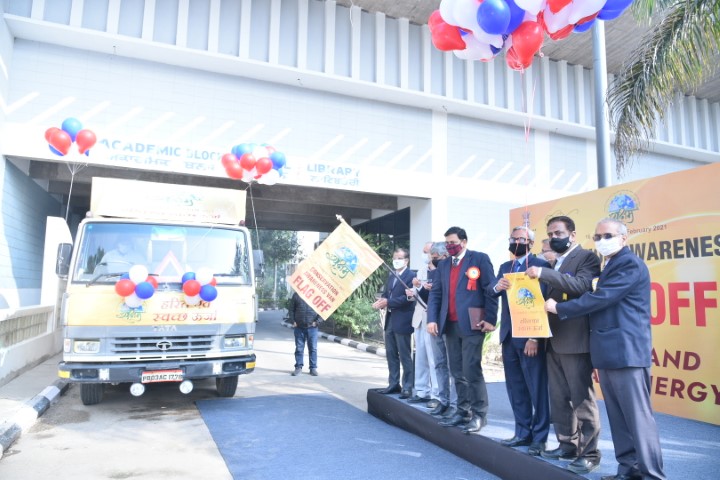 Among other prominent dignitaries present included, Lalit Bhatt, Chief General Manager, Marketing, GAIL India Ltd; Mohit Bhatia, State Head (Punjab, J&K, & Chandigarh), Bharat Petroleum Corporation Ltd, Chandigarh and Sanjeev Verma, Additional Director, Petroleum Conservation Research Association (PCRA), Chandigarh.
Officers from all oil companies, LPG distributors of Chandigarh, retail outlet dealers of Chandigarh, lube distributors of Chandigarh, teachers, schoolchildren, participants from transport sector, agriculture, Industrial sectors among others were present on the occasion.
Sanjeev Verma, Additional Director gave tips for conservation of petroleum products in daily life and played a film on saving fuel.
During the one month Campaign, various activities will be conducted in Chandigarh & various districts of Punjab. These include campaigns on fuel conservation Quiz program/Group discussions through debate, group talk, street plays, cycle rally and wall painting competitions. Campaigns on Fuel Conservation will be taken up through workshops. PCRA, New Delhi is organizing "Saksham' National Competition 2021 in which Essay, Painting & Quiz will be organised till February 10 with attractive cash prizes.
There will be group talks on oil and gas conservation in resident welfare associations, housing societies and colonies. On 15th February, the valedictory function will be held wherein prizes will be given away to children who have been selected in essay, painting and quiz competitions.
In addition, the month-long campaign will include online pledge on fuel conservation, fuel efficient driving contests, LPG panchayats covering safety and conservation tips, and training of LPG delivery boys on LPG saving tips.