Most popular tv boxes: After a long day or week of exhausting routine, most of us turn to one of the most critical inventions-the television. Not to forget are the lazy days, where we have all the excuses to do nothing and lounge the whole day at home while enjoying our favourite programmes.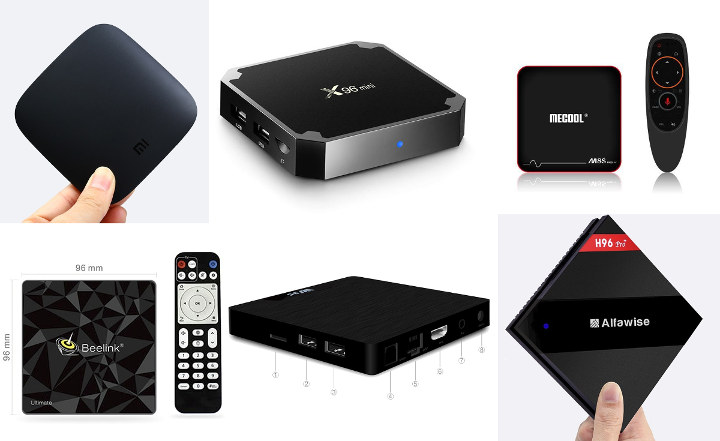 The television is not only a great source of entertainment but also knowledge. There is so much to explore, including politics, culture, technology, history, business, among hundreds of other informative topics.
Whether it is a lazy day full of tuning from one favorite channel to another or an evening's TV time after a busy day at work; most of us cannot withstand sparse TV signals that serve hazy low-quality videos and noisy lagging audio.
That is why we have TV boxes. Devices that ensure TV viewers receive high-quality video and audio outputs.
What is a TV box?
A TV box, also now as a set-top-box, is a gadget that converts transmitted video content to either digital or analogue signals. The device connects a television to an external source signal, compressing the signal into a format that can be best displayed on the TV's screen.
There are four common types of tv boxes which include:
Cable converter tv boxes: These are suitable for none-cable ready televisions. They convert signals broadcasted from cable tv services to analog signals.
Professional tv boxes: They are utilized in the expert broadcast audio and video industry and are designed to deliver uncompressed serial digital interface signals.
Hybrid TV boxes: Hybrid boxes offer users a wide variety of viewing content that includes a combination of traditional tv broadcasts from cable, satellite, and terrestrial sources.
IPTV boxes: They allow two-way communication over an internet protocol network. IPTV boxes decode video streaming media. 
How does a tv box work?
Initially, TV boxes were more of tuners. They served a major function of receiving a broadcasted signal and decoding the signal into a format that can be displayed on a television.
Different set-top boxes vary in the way they receive and decode signals.
For instance, cable boxes receive radio frequency signals (RF) from coax lines. They then decode and encrypt the content into different frequencies (channels) that can be understood by the television.
On the other hand, IPTV boxes do not have tuners. They connect to an internet protocol network like computers. IPTV boxes are basically streaming television networks like youtube. They convert the content received via the internet into formats that can be displayed on TVs.
Factors to consider when buying a TV box
Since there are several types of TV boxes in the market, not all of them can serve your needs. Thus, some of the pointers to landing the most suitable set-top-box include:
Compatibility with your TV devices
Before you buy a TV box, ensure that it is configurable with your TV sets. For instance, if you have an Android TV, the set-top box you use should be compatible with the Android OS.
Streaming quality
If your TV has a resolution of 1080p HD, then a box that supports a maximum resolution of 720p HD cannot put your set to maximum use. Though video quality more often depends on the source, opt for a set-top box that has the same streaming quality as your television.
Storage support
Building up a library of music and video over the years requires some sizable storage capacity. A tv box with storage capabilities or support for storage devices such as flash disks will let you seamlessly capture and store your stuff.
Live TV support
If you frequently explore live TV networks such as FOX. ABC, CBS, and NBC, then you need a set-box that supports such services. Most boxes connect to antenna allowing you to watch as many free live TV channels as possible.
Most popular tv boxes
Highlighted below are five popular tv boxes
Aurora TV BOX
Aurora is one of the best chinese tv box. It is an Android Box with a Quad-Core A53 processor. To support the storage of your favorite music and video content, the top-box has a flash memory of 8GB. Additionally, the device is engineered with a card reader and built-in Wi-Fi support. Aurora is compatible with most television sets.
Nvidia Shield TV
The Nvidia shield box comes with unlimited content, including music, movies, and TV shows offered on different apps. And for the gaming die-hards, there is much to smile about as the tv box can be turned into a powerful gaming rig. Not to forget is the superb visual experience from 4K HDR streaming quality.
Xiaomi Mi Box S
Powered by Android 8.1, the Xiaomi Mi Box S supports thousands of apps that guarantee you access to tons of premium content. The gadget has an output resolution of 4K and runs on a 2GB RAM. It supports Google Assistant and Chromecast and is also Wi-Fi enabled.
Ematic Jetstream TV Box
With the Jetstream TV box, you can access over 400000 movies and TV shows offered across different channels. The Android TV streaming box offers a lifelike viewing experience from its 4K Ultra HD maximum resolution. To help you quickly find your favorite shows, Jetstream is engineered with a voice search remote and Bluetooth technology. The device includes 8GB of storage and supports USB and card slots for playing your own media.
Amazon Fire TV Box
With the Amazon Fire TV, you can watch what you want from the comfort of your home as the box grants access to over 500000 movies and TV episodes. Notable is the Alexa TV remote that lets you find and launch content from voice commands. The box is detailed with 4K UHD streaming capabilities and runs on a 1.5 GHz quad-core processor.
In summa
Overly, there are hundreds of TV boxes in the market from which you can explore and identify the most suitable options for you. However, always remember that not all TV boxes are the same, hence be on the lookout for factors such as compatibility, streaming quality, processing power, and storage support.