7 Best Casino Games in Vegas: Las Vegas or Sin City is an amazing place where the party never stops. It has fantastic hotels, splendid eateries and restaurants, and, most importantly, numerous chains of casinos.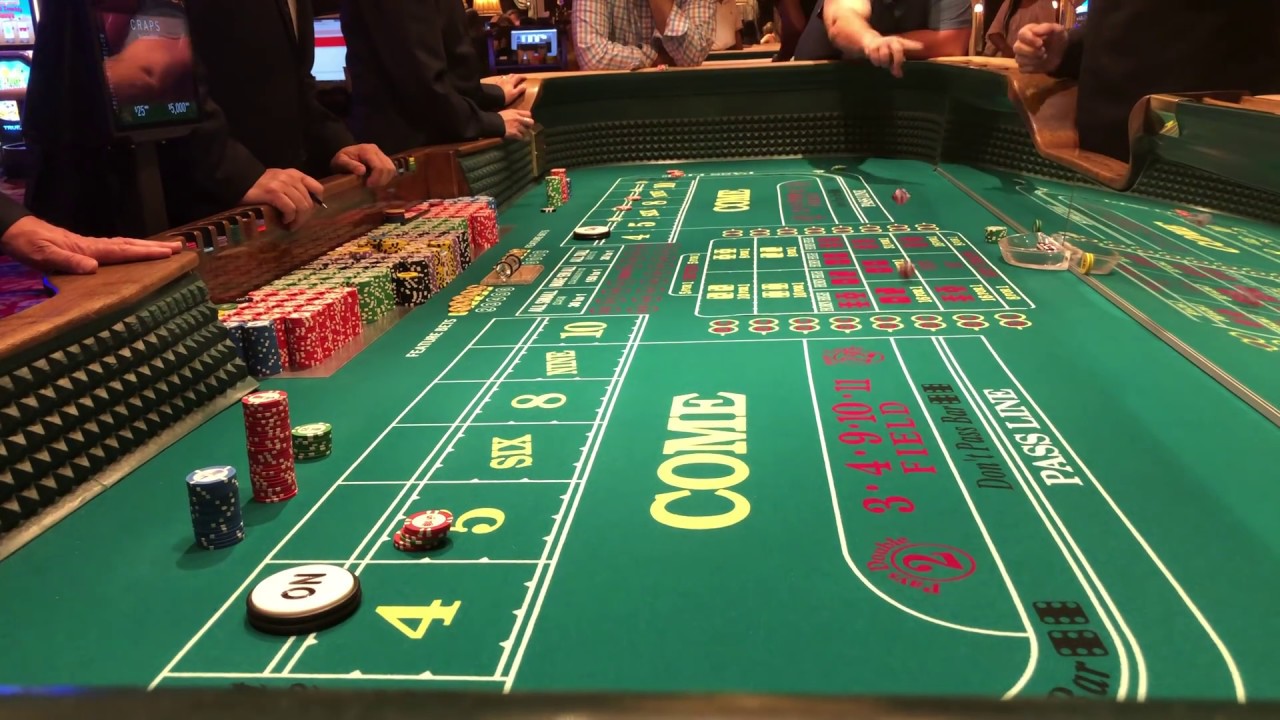 Vegas is more renown for gambling than any other activity. What's more, you can't fail to notice the flashing lights that illuminate the entire city at night.
Vegas has so much to offer, making it truly one-of-a-kind. As people say, "What happens in Vegas stays in Vegas." Is there any other place on earth where you can spot the Statue of Liberty, the Taj Mahal, the Eiffel Tower, Colosseum, and enjoy a thrilling ride on a gondola all on a single street?
It is akin to traveling across the entire world all in a single vacation. Thus, whether you have come here to party with pals, step up your gambling skills, or enjoy a vacation with your family, Las Vegas has all you need.
We have all dreamt of winning a million-dollar lottery after hitting the jackpot. In Vegas, you can never run out of casinos to choose from. Some even argue that Las Vegas is the gambling headquarters of the United States.
There is a wide variety of casinos, each with its unique style, to ensure that everyone can get the desired experience. What's more, you have a wide selection of games you can play and win, from table games to slot machines.
Now, one question you may ask yourself is, "What are some of the most popular casino games in Las Vegas?" It is a good question, indeed. Let's take a look at the seven most popular casino games in this city.
Poker
Typically, there are different categories of poker games. We have the likes of the five-card traditional poker and Texas Hold'em. In the classic game, you will pretty much find rankings similar to any poker table.
For instance, when High Card represents the lowest hand, all the way to Royal Flush in an unbeatable hand. The logic is to form a poker hand of a higher category from the rest of the players.
BlackJack
Also referred to as 21, Blackjack is a classic card game that has been around casino floors since the dawn of time. It is arguably the simplest game you can learn to play in Vegas.
Also, BlackJack is very popular in nearly all casinos, not only in Las Vegas but all across the United States. It is loved because it is easy to learn and play and, what is more, the house edge is very low.
Baccarat
It is a comparison-based card game that involves two hands, the banker and the player. Each round is known as a "coup" and has three probabilities. These are the "player" (the one with the higher score), the "banker," and the "tie."
Sharon Blake at OnlineCasinoGems hails this game as one of the most popular in Vegas. "The chances are Bakkarat will become the new black and possibly displace popular BlackJack."
Craps
You probably know that craps encourages and brings tremendous excitement at the table due to its fast pace. In case you have seen people playing it before, you know about the common cheering and shouting. If you are a first-time player, you might feel intimidated by it at first.
However, this game is extremely easy to learn, too. Once all players have placed their chips on the layout, one by one, they throw two dice on the table in the hopes of getting the winning line.
Slot Machines
Slot machines comprise another category of extremely easy-to-learn Las Vegas casino games. To someone who has never attempted playing slots, it may appear boring. However, it is among the most liked casino games you can find in Vegas.
It is mainly thanks to the ease of play, in addition to the potential to get mega wins, especially when playing on progressive jackpots. You can also select from a wide variety of machines, from the video slot to the classic one. Both types offer unique themes and features of the game.
Roulette
Roulette traces its origins from Paris of the 17th century. Shortly, it gained popularity and become a worldwide favorite.
It is a fantastic game based on probabilities, in which players make speculations on where the ball might fall on the spinning wheel. Like some of the games mentioned above, roulette is very simple to learn and play. However, it would be best if you kept in mind the gambling etiquette.
All you need to do is to choose a number you believe the ball might land on after it has spun on the wheel. Upon choosing and placing your bet on the selected numbers, the roulette dealer spins the ball and the wheel in opposite directions. If the ball lands on any of your numbers, you win.
Keno
If you love lotteries, you will probably have a lot of fun playing Keno. It is a popular lottery game similar to the basic lotto.
However, in Keno, a player has a ticket with numbers from one to eighty. You need to select any four to ten numbers and mark them on the ticket, thus, placing your bet. After that, twenty Keno balls will be randomly selected from a barrel, and if you get enough numbers guessed, you win.
Free slots
If you don't feel comfortable with the land-based casino operating on real cash, but you still love casino games, there are options for you. You can find numerous free and penny slots in Las Vegas, in addition to standard table games.
If you prefer land-based gambling, free slots are still a good alternative. They are especially useful if you seek practice before starting gambling with real-world cash. Most Las Vegas casinos have free slots that operate 24/7.
The Bottom Line
This information should give you an overview of the most popular types of games that you can find in casinos in Las Vegas. Choose the game type that excites you the most and prepare for an unforgettable time in the city.