newznew (Chandigarh) : This is a comedy portraying the antics of three brothers – Paaji, Rajveer and Ravi who get involved in a situation which exposes the truth of dera babas and the events happening in their ashrams in Punjab.
The eldest brother – Paaji is a misogynist (he hates women). He has an over active imagination and always thinks of everything in an extreme manner. His younger brother Rajveer is a lazy, good for nothing, perpetually in search of a good job. Binding them together is the third brother Ravi who is actually their maasi's son. He loves both the brothers, respects and obeys Paaji but also gets swayed over by Rajveer's mad cap ideas.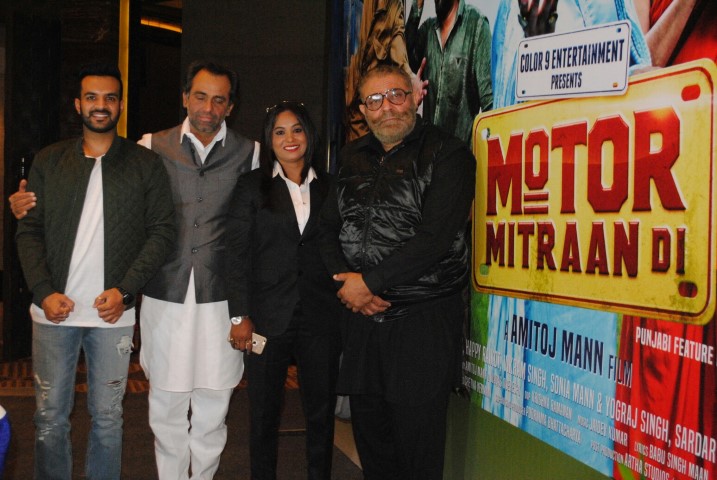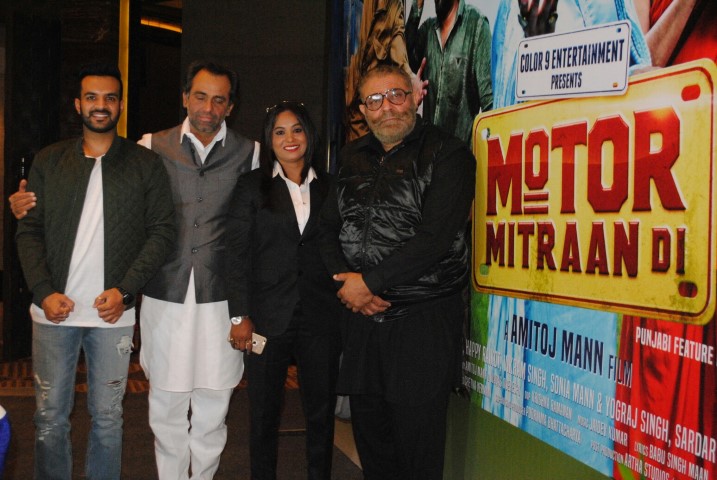 Paaji and Ravi run a garage as their livelihood whereas Rajveer's search for a good job often takes him to different towns. One day Rajveer brings a scheme to Ravi wherein they remodel a broken down bus in their garage into a travel and tours bus. According to him, they would drive this bus along various routes thus making a lot of money through their passengers. As usual Ravi is completely convinced and he persuades Paaji to get onboard. Then Rajveer gets the bus into a contract with a much loved and powerful babaji – whose disciples are moving towards the hills for the summer. Some of the disciples including two of the babas main guys – Swami and Deepak, travel by Paaji's bus and their baggage is put on top of the bus. That night whilst driving Ravi has to break for some reason and everyone is shocked to see a girl's body under the wheels.
Here begins the comedy of errors. Now the brothers and Swami and Deepak – the two disciples, independent of each other, try to dispose of the body in various places. But somehow the body keeps coming back into the bus.
Amazingly and suddenly the girl climbs into their bus alive. Here on, truth about drugs, money laundering and other criminal activities within the baba's ashram starts unravelling.
An absolutely hilarious packed with punch lines and comical situations, this film is a humourous expose about the dera babas / godmen who make their living by duping innocent people and carry on illegal and harmful activities within their ashram all under the garb of religion.
Motor Mitraan Di talks about the values of family, loyalty, love and cautions people against being cheated by unscrupulous and corrupt dera babas or godmen who have ruined countless lives.
But says everything with a smile or a laugh.