MOVIN introduces Electric Vehicles in Delhi NCR for its first and last mile deliveries: MOVIN, a logistics brand launched as a joint venture between UPS and InterGlobe Enterprises adds Electric Vehicles (EV) to its fleet for first and last-mile deliveries.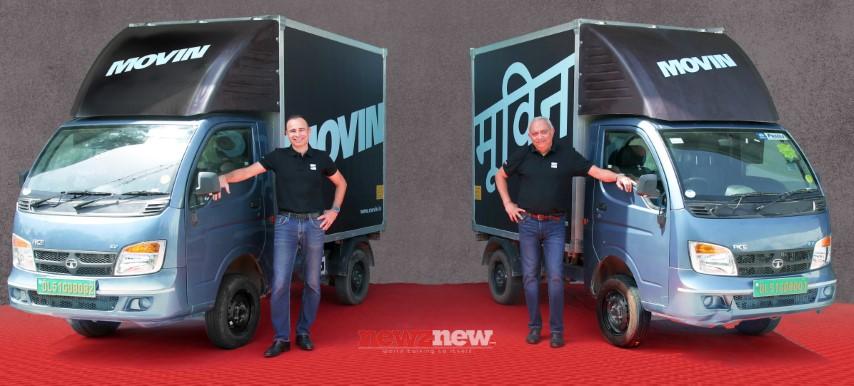 With the objective to reduce carbon emissions, aligning with its long-term sustainability goals, the deployment of the EVs begins with Delhi-NCR and will subsequently be covering Mumbai, Chennai, Bangalore, Kolkata and Pune by end of 2023.
The EVs were flagged off by JB Singh, Director MOVIN Express and Gregory Goba-Ble, Vice President for UPS in the Indian subcontinent, Middle East and Africa and Director for MOVIN Express from the Bilaspur Hub in Gurugram.
The government's focus towards sustainable logistics solutions and the growing adoption of EVs have been instrumental in propelling MOVIN to include EVs in its operations. With the gradual strengthening of the charging infrastructure by the state governments, MOVIN will plan to grow its fleet size in its key markets.
MOVIN is aiming to mitigate 200 tons of CO2 emissions within the next 12 months with the EV deployment. Each EV has the capacity to carry weight up to 850 kgs and can effortlessly cover a remarkable distance of 120 kilometres on a single charge.
JB Singh, Director, MOVIN Express said, "As a new age climate-conscious brand launched in 2022, we are excited to announce the introduction of commercial EVs as our first and last mile fleet in the five metros by December 2023. As a company, we deeply focus on our customers' needs and our environmental impact, we recognize the immense potential of EVs in revolutionizing the way we approach transportation by road. By embracing this transition towards adopting an electric fleet from ICEs, we not only contribute to a cleaner and greener future but also enhance the efficiency and reliability of our logistics operations. This strategic initiative aligns perfectly with our core values, showcasing our unwavering dedication to delivering sustainable solutions. With every mile driven by our EVs, we reaffirm our commitment towards building a more environmentally conscious and sustainable future."
On the launch of the EVs, Gregory Goba Ble, Vice President for UPS in the Indian subcontinent, Middle East and Africa and Director for MOVIN Express said, "This is an exciting new chapter for us. We're speeding up our journey to decarbonize our operations at MOVIN Express. At UPS, we are continually exploring ways to reduce emissions across our global operations and deliver "good" in the world, including achieving 100% carbon neutrality by 2050. Our global fleet today includes over 15,600 alternate fuel and advanced technology vehicles. Impactful, climate-conscious solutions like this are good for our business, good for our customers and good for the world we all live in."
Demonstrating its unwavering commitment to the community, MOVIN actively engages in outreach programs within and around its hubs, extending support to the local communities. From providing internship in partnership with CII for the students in the field of supply chain & logistics management across India, to organizing impactful initiatives such as tree plantations, book painting for donation, motivational talks, meal preparations, and classroom painting for underprivileged children, MOVIN consistently strives to make a positive difference in society.
MOVIN caters to customers spanning diverse sectors such as IT & electronic peripherals, apparels, healthcare equipment, auto components, e-Commerce, pharma, consumer durables and FMCG. The company has expanded its Express End-of-Day network from three markets (Delhi, Mumbai and Bengaluru) at its launch to 49 cities across India, within a year.