NewZNew (Chandigarh) : Hotel Ramada, For all those women who once dreamt of crowning themselves as the winner of a beauty pageant but instead got married and loaded their shoulders with responsibilities, here comes the most graceful event of the town. Mrs. Punjab Pride Of Nation 2016. MRS. PUNJAB-Pride of Nation Pageant, is the opportunity for all the married women in Punjab who wish to pursue their long overdue dream of walking the ramp. This initiative to give these elegant ladies of Punjab a chance to fulfill their dream is taken by a company named 'Glamour Gurgaon'.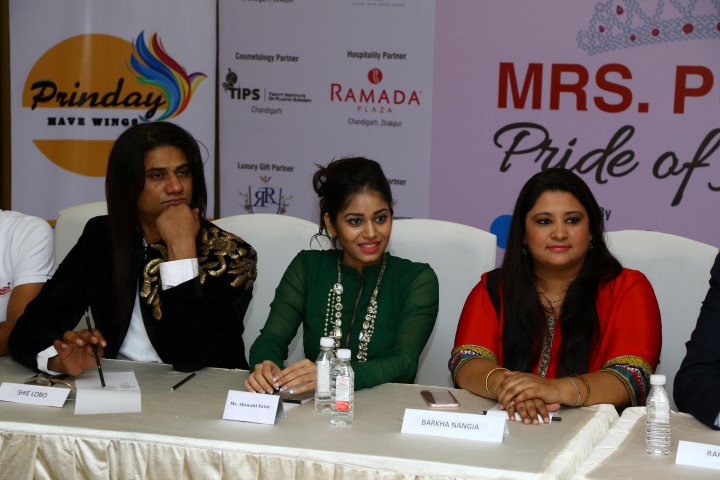 Glamour Gurgaon believes in giving women a platform to fulfill their dreams and work towards their goals with determination, perseverance and integrity. Through these and several such events, this company empowers our women with self-confidence and a strong sense of belief in them.
Shiwani Saini ( Actress, film 'Sarabjit'), Aman Grewal (Winner, Mrs. India Worldwide 2014 ) Rahul Kapoor (  Co Founder of Excedo Luxuria, India's most exclusive Luxury Showcase), Dr. Ankur Sood and Dr. SS Makkar ( Tricity Institute of Plastic Surgery, TIPS) , Yuvika Sethi ( Official Hair and Makeup Partner and owner,IOSIS, Wellness Spa, Chandigarh ), Vipul Mohan ( General Manager Ramada Plaza Chandigarh ) and Barkha Nangia (owner of Glamour Gurgaon and the event director of Mrs Punjab Pride Of Nation 2016 ) were present to grace the occasion and share their experiences with the contestants and make them aware about new avenues.
Barkha Nangia said, "I believe that when a woman gets married, her growth on her professional front should not stop. They also have the right to fulfill their dreams and aspirations. We provide comprehensive training to our contestants, including personal grooming and cultural awareness of the life after the pageant. We promise all our contestants a fair and honest competition. As well we are very thankful to Hotel Ramada for their hospitality services."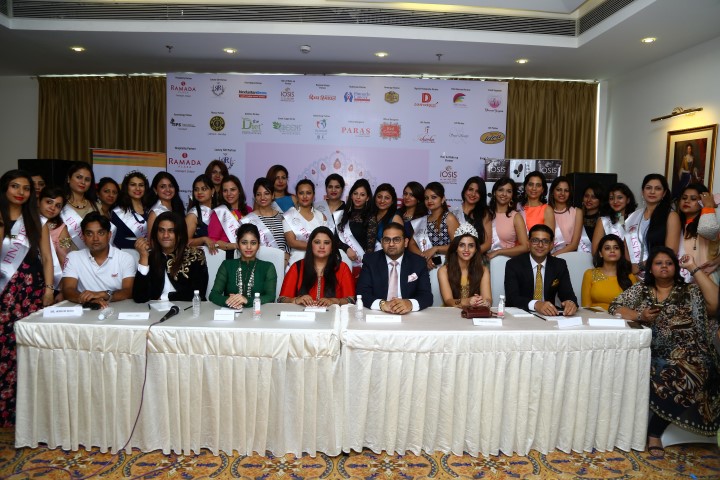 Mrs. Aman Grewal Winner of Mrs. India Worldwide 2014 said, "This is the right platform for all the ladies to show their inner strength and confidence. Mrs. Punjab makes you love yourself than before and many more things to learn in life to live a confident life. I wish all the best to the contestants of this year, May the most deserving and right candidate will win."
"Head held high I walk the ramp, yet I am married" with such a spirit all the contestants have pulled up their socks and put on their confident heels as they are all set to set to rock the show and set new benchmarks in the list of pageantry winners. Dreams are limitless and Mrs. Punjab Pride Of Nation 2016 is the stage to meet your dreams.