Details of Punjab region's prestigious Beauty pageant for married women Agam Group Mrs Punjaban Season 8 were announced at a press meet held at Chandigarh Press Club.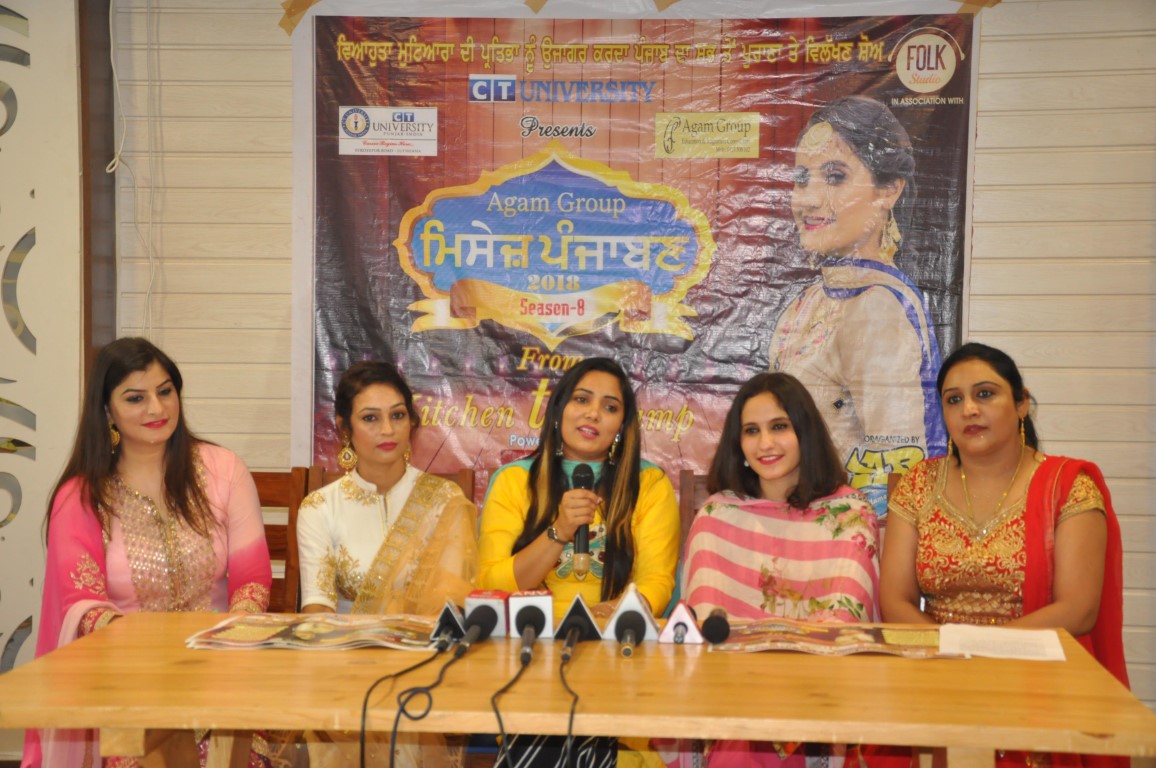 The press conference  saw participation of Mrs. Rajani Saini, Director of the show, Mrs SK Saanjh, Producer of the pageant, Mrs Gurleen Puri Dhaliwal, Season 7 winner, Mrs Jaspreet Kaur Dhillon, Season 5 winner and Mrs. Lovleen Kaur. The pageant was formally unveiled by launch of Mrs Punjaban's Season 8's poster.
It was informed that the event is being presented by CT University in collaboration with Folk Studios and is being organized by AR Saini Glamour World. On the occasion of the poster release ceremony of Season 8 the producer of the show, Mrs S.K. Saanjh said, "Our aim of doing this show is to promote Punjabi culture and provide a platform for married women to showcase their talent." The show's director and organizer, Mrs. Rajni Saini said that "the auditions of the show will be in different cities of Punjab & also in Chandigarh. Amritsar will be on 29th September, Jalandhar on 30th September, Chandigarh on 6th October, Ludhiana on October 7, Bathinda on October 13 And Moga on October 14."
Mrs. Gurleen Puri Dhaliwal, Season 7, winner, said "25 contestants will be selected for the finals of the event, for which there will be three rounds. The first round will be of ramp, the second  will be of talent and the third round will be of Question and Answer."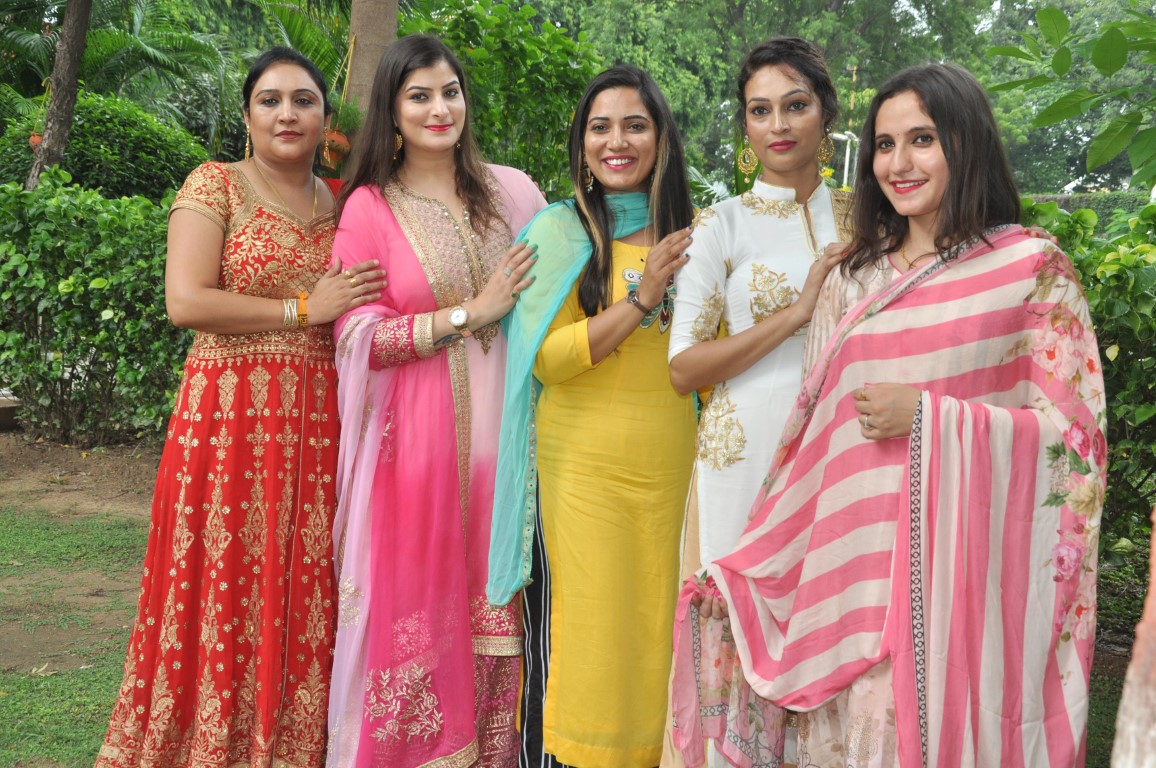 Jaspreet Kaur Dhillon, Season 5 winner, said "There is a lot of enthusiasm among women for this show because they get an opportunity to show their talent even after getting married. There is no age limit in this show."
The winners of this show will also be given a Family Tour Package of a Five Star Hotel in Mussoorie for two nights and three days, besides the chance in Punjabi films.