MSCE Pune declare scholarship result 2019 at www.mscepune.in last month and now it has released the Maharashtra scholarship merit list. MSCE Pune, Maharashtra scholarship final result and school wise, district/zone wise merit list can now be checked at mscepune.in and puppss.in.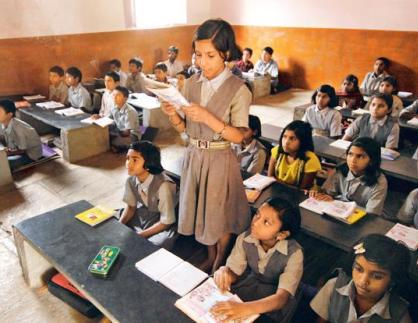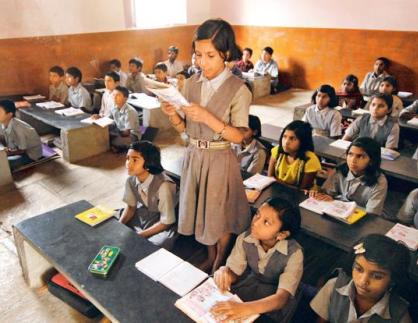 MSCE Pune has declared Maharashtra scholarship result 2019 at www.mscepune.in today. 5th scholarship result and 8th standard scholarship exam 2019 result in Maharashtra is out now for all the students who appeared. www.mscepune.in and www.pupsss.in are official website which have uploaded results.
The official website had not been functioning well but is working fine now. You can now check the results.
MSCE Pune official website www.mscepune.in is now showing that Prior high primary scholarship examination etc., 5th V/Pre Upper Primary Scholarship Examination Std 5th (PUP), and Maharashtra Pre-Secondary Scholarship Examination 8th class (standard)/ Pre Secondary Scholarship Examination Std 8th (PSS) for Feb – 2019 exam, results are out.
MSCE Pune published Maharashtra scholarship result for class 5th and class 8th scholarship exam 2019 at www.mscepune.in today on May 17, 2019 Maharashtra scholarship exam was conducted on Feb 26, 2019 and results are out now. The date for scholarship result 2019 was not fixed officially but surprisingly the results have been uploaded online. Students and their parents can view their results by filling in the details. Students UDISE code and password with school name are required to access the MSCE Pune scholarship result 2019.
The link to check MSCE Pune scholarship result is given below.
MSCE Pune has published the final answer keys for the scholarship exam held on February 26, 2019. The students can visit the official website and view the Maharashtra scholarship exam 2019 answer key from here. At that page, the students can select the language and paper they appeared and need to check the answer key for.
Maharashtra Scholarship exam 2019 results are expected to be declared soon. The results may be out by the end of April or before that. We'll update here once any news comes up.
Maharashtra scholarship exam was conducted successfully today on Feb 26 in two sessions; between 11 am to 12:30 pm and between 1:30 pm to 3 pm. Around 9 lakh students have appeared for the scholarship exams conducted across the state of Maharashtra.
The answer key, solutions and question paper for Maharashtra 5th and 8th class scholarship written exam will be uploaded here from all sources. MSCE Pune may officially upload the details soon. We will keep you updated here.
Maharashtra scholarship exam 2019 for class 5th and 8th has been scheduled for February 26th, 2019. Reports are that over 9 lakh students have filled the application forms including standard 5th and 8th. MSCE Pune scholarship exam time table is given below in the image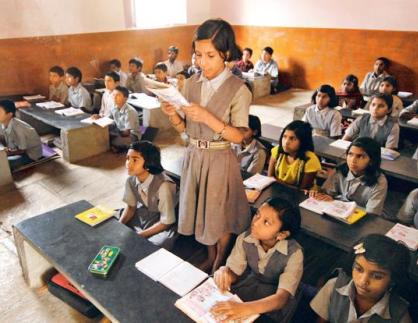 For Maharashtra scholarship exam 2019 books for class 5th and class 8th, kindly refer this notice here released by MSCE Pune itself.
For detailed syllabus of the examination, students can go here at the official website, then select the medium (language) you will be taking exam in, and then check the syllabus. Students can also find the Maharashtra scholarship exam 2019 sample papers at the www.mscepune.in official website.
Maharashtra Education and Cultural Affairs Minister Vinod Tawde released the guidance book for the first-ever state scholarship exams to be held for Std V and VIII students from this year. The revised syllabus for the exams was also released.
During the event, Tawde said the state government is making efforts to identify students who haven't been able to cope with studies. The government is mulling over strategies for such students through its 'Educationally Advanced Maha-rashtra' programme. To support the cause, the state scholarship exam would identify and nurture students who are academically advanced.
Meanwhile, Gangadhar Mhamane, chairman of the Maharashtra State Council of Examinations (MSCE) said that the biggest change was that instead of Std IV and VII, the exams would be held for Std V and VIII, as necessitated by the Right to Education act.
The syllabus has been completely revised by a committee of experts and is now more interactive for term paper easy. For the first time, instead of the old system of rote learning, the new syllabus is based on and has a large percentage of questions on application-based learning. It also has tricky multiple choice questions, which would test the actual conceptual knowledge of the students.
Another major change is that instead of three papers, students would write two papers – first language and mathematics of 150 marks and third language along with mental ability test for 150 marks.
"If one looks at the revised syllabus, they would notice that a lot of questions are application-based and that is because we want to move students away from the rote learning pattern. We want to ensure that they understand concepts. With the scholarship exams, students would get the taste of competitive exams for the first time," Mhamane said.
The revised syllabus and exam pattern was uploaded on the official website www.mscepune.in on Tuesday. It clearly shows the bend towards applied learning.
The Std V English syllabus shows that 12 percent of the exam would be based on creative thinking. Questions would include solving puzzles and riddles with the given clues and creating advertisements.
Numerical information, which carries 12 percent weightage, includes showing directions, telling time, etc. Similarly for Std VIII, crossword puzzles, games, and even SMS language is now part of the syllabus.
"In fact for Std VIII students, we would have multiple-choice trick questions where some question may have more than one answer given below or no correct answer to test how much a student applies his or her mind," said RV Godhane, commissioner, MSCE.
Mhamane said that even though no model question papers have been prepared yet, they would be uploaded before the exams in February.
The revised syllabus has generated both enthusiasm as well as certain doubts in academic circles. Pramod Nemade, leader of the state-level association of school principals said, "The application-based teaching and learning pattern is only picking up now and that too, in higher classes. Before expecting students to move towards it, we must change our teaching patterns. Also, no kind of training has been undertaken by teachers on the revised syllabus and we fear that since it is a new pattern, the number of students getting scholarships could dip."