Chandigarh, Oct 26, 2017: Mona Townships Pvt Ltd (MTPL) Director Mr Aakash Setia has been honoured with the coveted Golden Brick Emerging Entrepreneur of the Year Award 2017 for setting new benchmarks in urban living and emerging as a trendsetter across North India in world-class yet affordable housing.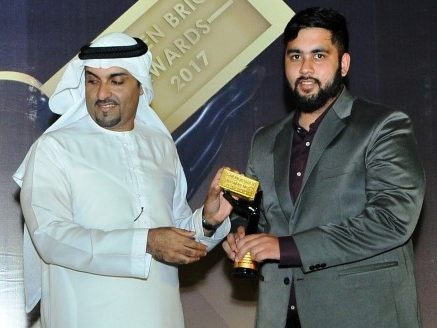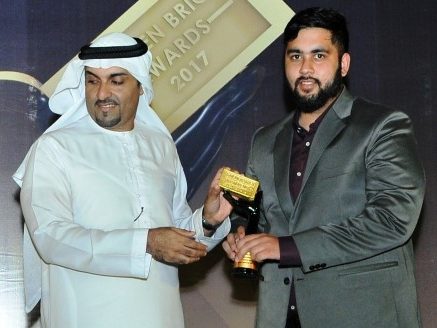 Mr. Sultan Ali Rashed Lootah, MD at Sultan Lootah Petroleum presented the award to Mr Aakash Setia at a glittering ceremony in Dubai, which was widely attended by the who's who of the real estate industry.
Instituted by the Worldwide Federation for International Real Estate Investors, a non-profit entity promoting cordial relations between global real estate developers and worldwide investors, in association with strategic communication consultancy Phoenix Duo Matrix, the Golden Brick Awards are an acknowledgement of the exemplary contributions of Indian builders, developers and professionals to the country's real estate industry. More than 300 top real estate brands from all over India had filed nominations for the awards in four categories.
The international jury comprising industry experts which decided the winners acknowledged Mr Aakash Setia's singular achievement of pioneering Mona City Homes, the first model residential township of its kind in the Tricity region to offer state-of-the-art amenities, high-class design and unmatched construction quality at most competitive prices. The driving force behind the sales and marketing operations of MTPL, Mr Setia is the brain behind Mona City Homes.
Terming the award as recognition of the standards of excellence set by MTPL, Mr Aakash Setia said, "On behalf of the entire MTPL family, I humbly thank the organisers for honouring our achievements. We, at MTPL, constantly strive to raise the bar of excellence in all our endeavours, which reflects in the trust and appreciation we have earned from our valued customers over the years."
Following in the footsteps of his father and MTPL Chairman Mr Tejinder Pal Setia, Mr Aakash Setia is spearheading the transition of MTPL from a developer of residential townships in Mohali, Kharar, Zirakpur and Ghazipur to a pioneer of state-of-the-art mixed-use projects.
A conscientious corporate leader committed towards contributing to the betterment of the society, Mr Aakash Setia is also leading the social welfare initiatives of MTPL from the front.