Abhinn Shyam Gupta and Renu Chandrika Dsilva claim single titles
Sixth edition of the Sudama Cup ended here today at the Sector 43 Sports Complex.
In the finals played today, Abhinn Shyam Gupta of UP, No. 2 seed won the Men's Singles +35 beating No. 5 seed Lalmuanawma of Mizoram 21-18, 21-16. Harjit Singh of Delhi, tip seed in Men's Singles +55 defeated Basant Soni of Madhya Pradesh seeded 2 in straight two games, 21-18, 21-16. Harjit Singh scored double when he in partnership with Arun Dhand of Punjab, former world champion beat Basant Soni and Sunil Desai of MP in straight games 21-8, 21-17 in Men's Doubles +55.
Swati Chauhan of Gujarat (Number 1 seed) clinched the Women's Singles +35 title defeating Bidhisha Baruah of Karnataka 21-12, 21-17. Number 2 seed Jai Singh of UP made a short work of Lingeswara Rao of Andhra Pradesh 21-9, 21-13, in Men's Singles +45. Number 3 seed in Women's Singles +50, Manjusha Sahasrabudhe of Maharashtra defeated Number 2 seed Saroj Sawant of Maharashtra in straight games 21-11, 21-10.
In Women's Singles +40, top seed Renu Chandrika Dsilva of Sri Lanka outclassed Ajita Ravindran of Maharashtra in straight two games 21-5, 21-5. In Men's Doubles +50, top seed Ram Lakhan of Punjab and Vibhor Swaroop of Haryana beat Bibhash Chatterjee of Maharashtra and Yogesh Sanghvi of Maharashtra 21-18, 21-18.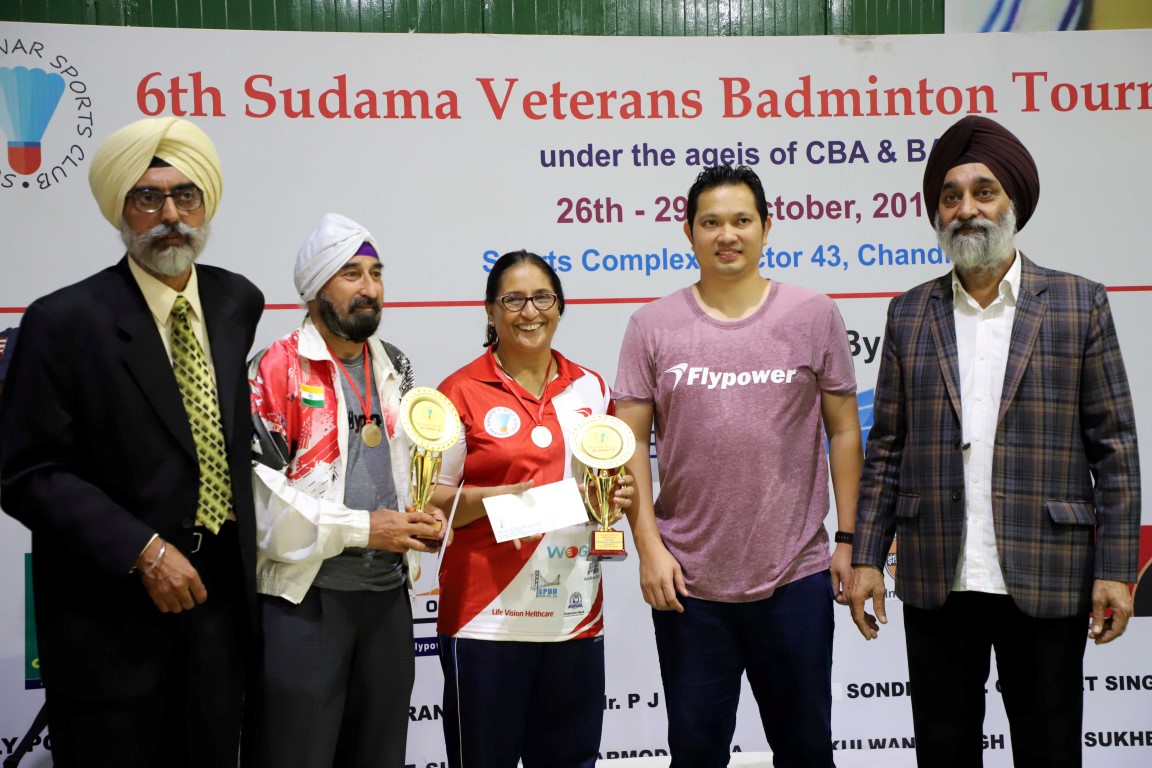 Jai Singh of UP won double crown when he in partnership with Shrikanth Bakshi of Delhi, defeated Ajay Srivastav of Maharashtra and Lingeswara Rao of Andhra Pradesh 21-13, 21-17 in Men's Doubles +45 finals.
Hariyanto Arbi from Indonesia, a former World Champion, while speaking on the occasion he has seen a lot of improvement in the facilities as compared to last year, when he was here for the tournament and appreciated the efforts of Sudama Pariwar Sports Club for having successfully hosted its Sixth Badminton Tournament from 26th to 29th October at Sports Complex, Sector 43 A, here.
Charanjit Singh, President, Sudama Cup, 2017, while speaking on the occasion thanked the players who have come from different states across the country. S.P. Singh, Founder of the Club, said, "The tournament was a great success because of such large participation and thanked Arbi for having made it to the tournament.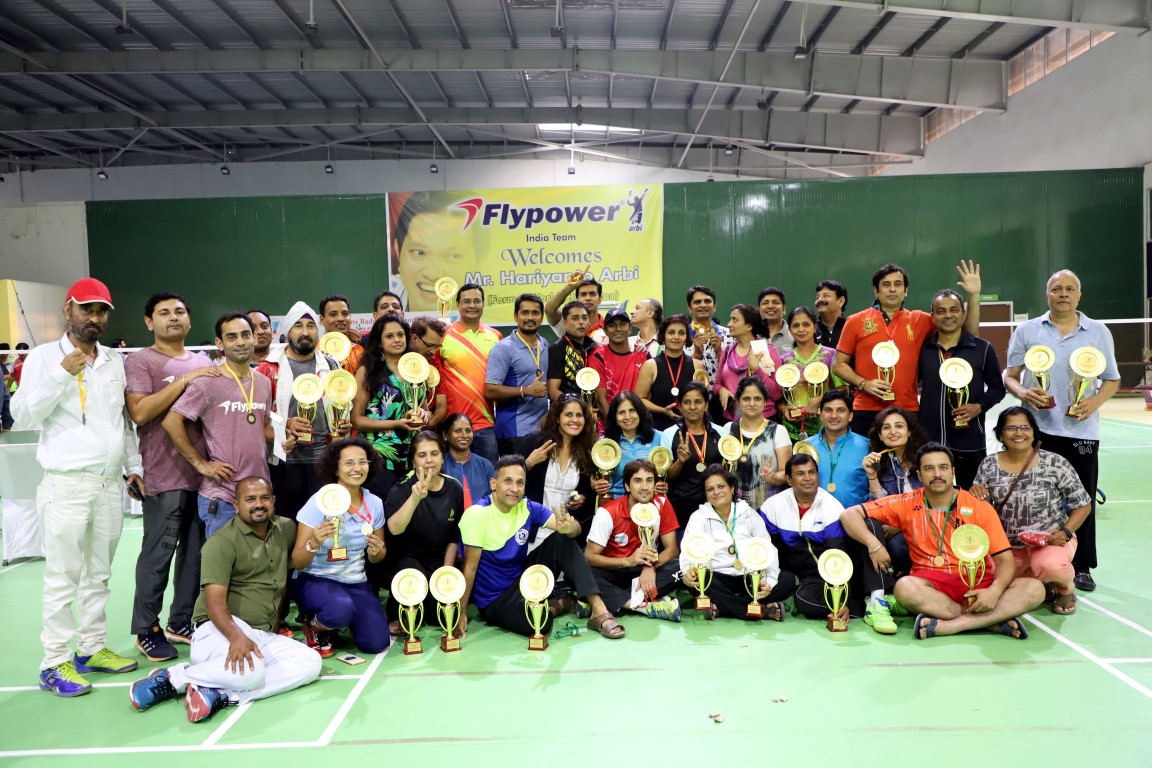 Over 700 players, including 100 women, from 28 states, participated, besides players from countries like Sri Lanka, Bangladesh and Indonesia who also competed in the four-day tournament in seven categories of Men &Women Singles of 35+, 40+, 45+, 50+ age groups and Men's Single in 55+, 60+ and 65+ age groups, apart from doubles and mixed doubles categories.