Muklawa' promotes traditional values and culture of Punjab: The makers of movies like Jatt and Juliet 1 and 2, Punjab 1984, Sardaar ji, Sardar Ji 2, Channa Mereya, Carry on Jatta-2 Gunbir Singh Sidhu and Manmorad Sidhu of White hill studios are again coming with a new Punjabi film named 'Muklawa'.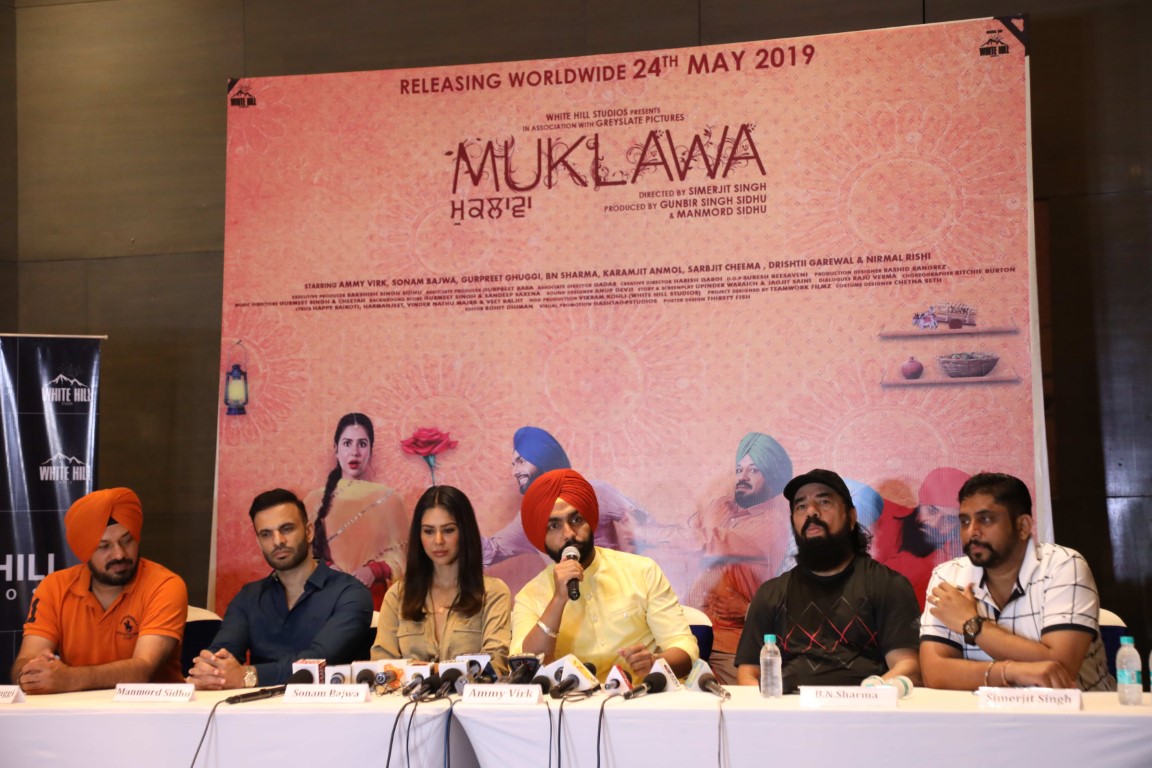 Ammy Virk, the lead actor, said, "Since the movie is set against the backdrop of pre-partitioned Punjab, it was a very unique experience for me to shoot for the movie. It is a first-of-its-kind romantic comedy movie and I am hopeful that the audiences will love it".
He further added that the old living style, food and tridition of Punjab has always attracted him and he felt great to live it while shooting the movie.
The lead actress Sonam Bajwa, said, "I really enjoyed shooting for the different wedding customs which were followed earlier. Ammy and other actors were really supportive and it turned to be a really memorable experience."
Producers, Gunbir Singh Sidhu and Manmord Sidhu, said, that it is good to see that the Punjabi cinema is flourishing with time and making constructive films on the topic of utmost importance.
He said 'Muklawa' will be another gem in Punjabi cinema's kitty. Sidhu said that it is the duty of the film makers to introduce the rich culture and heritage to young generaltion and he and his team is working towards it with great dedication.
They further added, that 'Muklawa' is a unique romantic movie that not only depicts the innocence and trust in love but also shows the way of living of Punjabis in old times.
He said that ot was a challange to showcase the rich culture of Punjab in real sense but the artists and teams have done it perfectly that would woo the movie lovers.
The movie contains eight songs in total and are written by Veet Baljit, Raju Verma, Harmanjeet, Vinder Nathumajra, Happy Raikoti and Udaar. Ammy Virk, Happy Raikoti,  Kamal VKhan, Karamjit Anmol, Mannat Noor, Jyotica Tangri, Minda, Harpi Gill, Sukhy Maan and Vijay Yamla have given voices to the songs. The shooting of movie was done in and around Sri Ganganagar area. The movie will hit the theatres on May 24.