Multi-Specialty health camp held at Ojas Hospital : As many as 266 people were screened during a free multi-specialty health camp at Ojas Hospital, Panchkula. The camp was organised in association of Panchkula Management Association.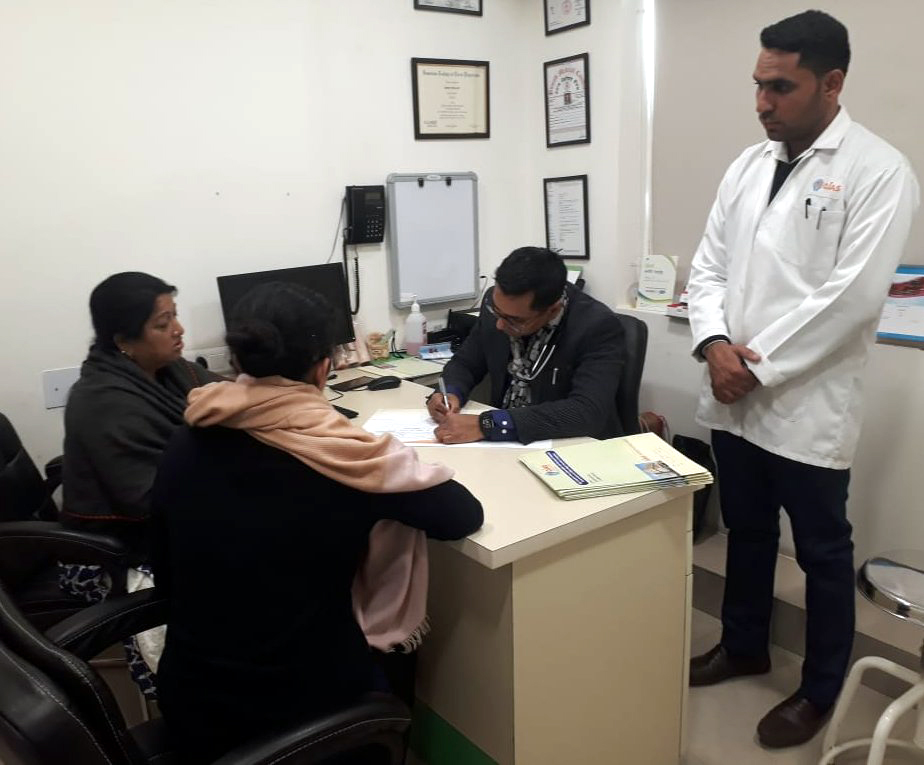 During camp, a team from Ojas Hospital including Dr. Sunny Virdi, Consultant- Pulmonologist, Dr Manish Budhhirara, Neurosurgeon, Dr Sanjeev Trehan, Laparoscopic and General Surgeon and ex Head-Surgery Deptt and PMD, Civil Hospital sector 6, Panchkula , Dr Gourav Jain, Neurologist, Dr Ajay Goyal, Nephrologist and Renal Transplant Physician, Dr Arun Kalpdev, Gynecologist , Dr JP Singh Saini, Consultant- Gastroenterology, Dr Gagan Deep Gupta Consultant- Ortho and joint replacement, Dr. Deepti Singla, Consultant- Obstetrician and Gynecologist. provided consultations to the people.
Dr. Harish Gupta, CEO of Ojas Hospital said that the under Ojas mission to provide the best health care services related to different medical fields , we organized the camp for the benefit of people of in and around area.