The Mumbai University which is in front of several administrative problems have got a momentary lifeline in the form of Dr. Devanand Shinde, the Vice Chancellor of Shivaji University, Kolhapur. Dr Shinde has been given an extra charge of MU as the varsity's Vice Chancellor Sanjay Deshmukh went on an indefinite leave from Wednesday.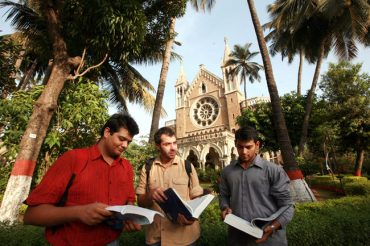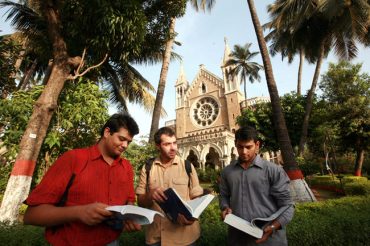 Last Thursday, Shinde took charge and said he is hopeful of declaring the delayed results soon. Stating that he does not believe in making an announcement about when the result will be declared, Shinde said, "We are here to declare results at the earliest as per the Governor's directives. The entire energy is focused on that right now." The Governor of Maharashtra Ch Vidyasagar Rao, as chancellor of all varsities, had directed MU to declare all pending results by July 31.
On-Screen Marking (OSM) system was introduced in May this year by MU led to stoppage of all manual assessment of papers. As per the rules of university, the assessment should have started within three days of conclusions of the exams, but it began in mid of May, i.e. two months after the first few exams were held.
Under Section 89 of the Maharashtra Public Universities Act, the university is required to declare results within 30 days from the last exam and not beyond 45 days in any case. According to the information given by the vice-chancellor, out of 477 exams conducted by the MU, results of only 51 examinations have been declared so far, resulting in delay of more than 45 days and chaos among students.
Mumbai University also resorted to take help from Lawyers to assess answe sheets of Law Students. Before the circular was issued, education minister Vinod Tawde had discussions with lawyers. But students are unhappy with the decision. They claim that lawyers are not eligible enough to check the exam papers, as they do not know the syllabus or exam pattern. An official from MU's Law Department said that "a teacher knows how to correct the paper and assign marks, which can't be done by anyone except a teacher. If any goof up happens, who will take responsibility? It is a criminal offence to waste a student's year."
The cause of hold-up in declaration of the results is lack of faculty. It has only 102 faculty members for assessment who are practising lawyers, so they are not able to spend the entire day checking answer sheets. However, Dr Rashmi Oza, head of department said, "All post- graduation courses' results assessment is done. It has been handed over to the central computing facility department, which will announce them by next week."
So far, Mumbai University has announced results of Law-3rd Semester program only.