[dropcap]A[/dropcap]s India celebrates its 71st Independence Day, JD Institute of Fashion Technology in association with Ambience Mall Gurgaon, spreaded  the message of 'UNITY IN DIVERSITY' through the theme "Binding India Together"! A campaign initiated by the institution has given a chance to people to mark their friendship creating a strong cultural thread which binds all of us irrespective of religion, caste, creed or language which is vital to move ahead as a nation.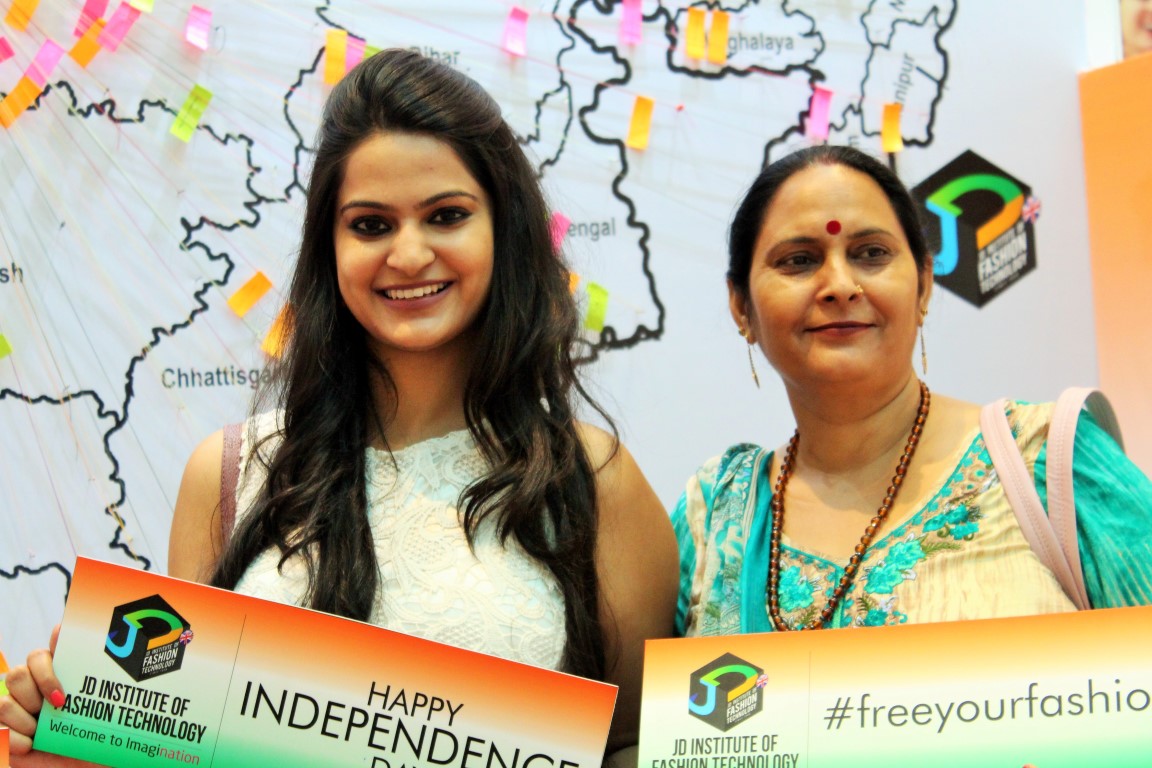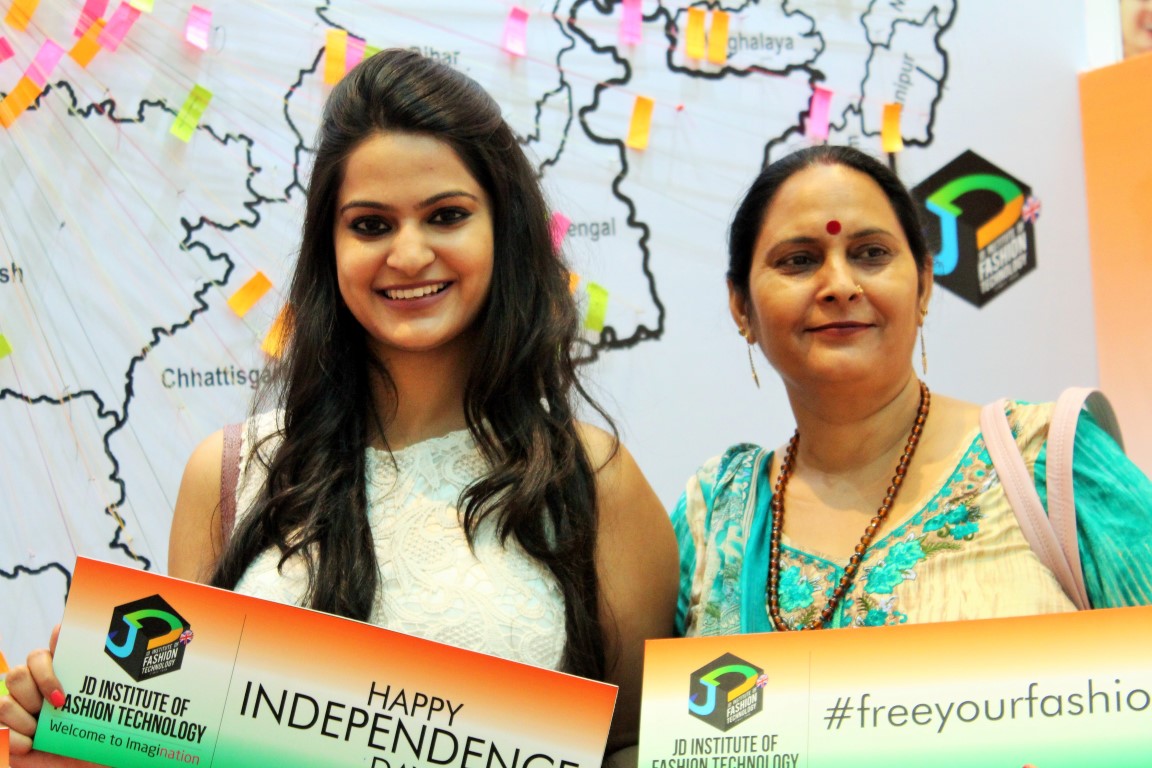 Students of JD Institute of Fashion Technology invited people to be a part of the installation known as, "Binding India Together" where they can tag their friends by connecting yarns from one state to different states on the colorful display of the map of India.
The multihued threads represented the diversity of India and the connections represented the unity amidst diversity, a feeling of bringing the nation together.
The installation was unveiled on Saturday and will be at the mall till 16th August. Students are now looking to connect millions of threads across the nation and share it through the "Binding India Together" campaign on social media and the installation at the mall.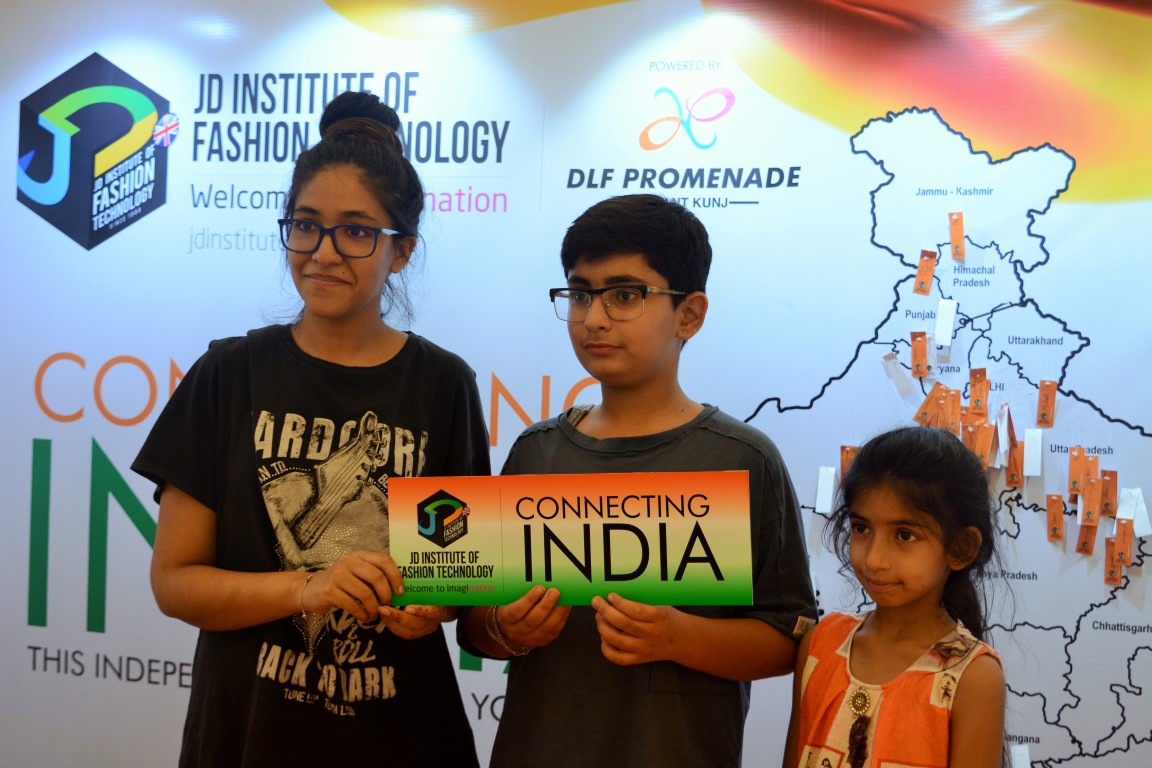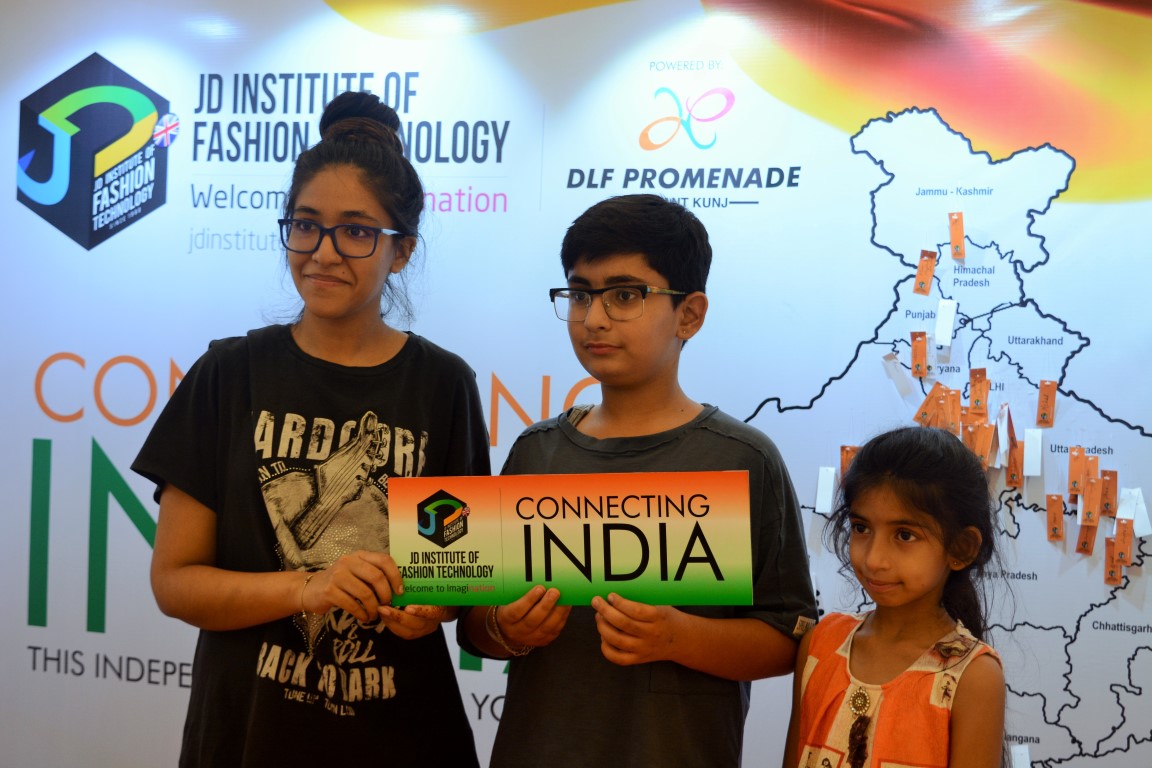 Speaking about this campaign, Mr. RC Dalal Executive Director, JD Institute of Fashion Technology says, "India is a land of diversity. Yet, its people are united. Binding India Together is the concept that best shows the solidarity and brotherhood amongst the people of India. It is a great opportunity for our students to show their artistic flair through this art installation. It promotes the idea that each distinct constituent plays a valid role which strengthens the whole nation".