Musical Evening of old songs enthralls audience: A musical evening was organized by Maa Saraswati Musical Group of NGO Citizen Awareness Group (CAG) at Chandigarh Press Club.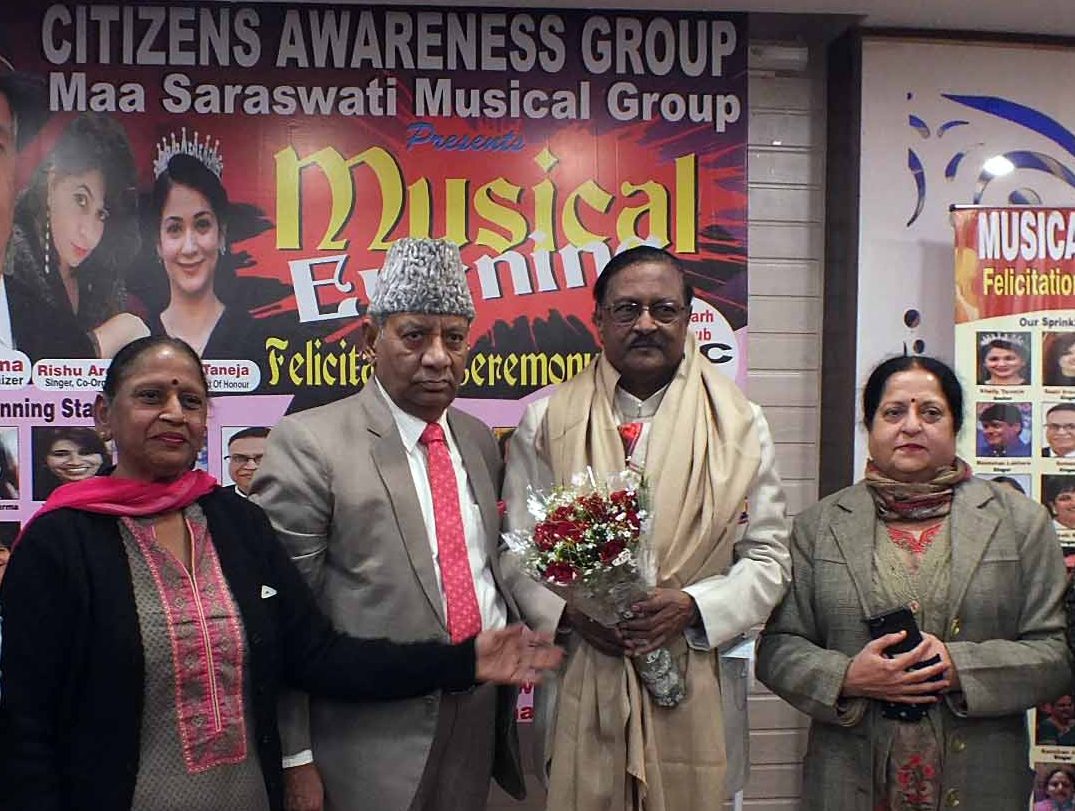 Singers from tricity sung the songs of the Bollywood legend singers Mohammed Rafi, Mukesh, Kishore Kumar, Lata Mangeshkar, Manna Dey and Asha Bhosle.
Additional Solicitor General of India Satya Pal Jain was the Chief Guest in this musical program organized under the chairmanship of Surinder Verma, Chairman, Citizen Awareness Group. Singer Rishu Arora and well-known anchor Shelly Taneja graced the event as Guest of Honour. Surinder Verma, Chairman, Citizen Awareness Group, felicitated all the guests present in the program with bouquets.
Speaking on the occasion, Satya Pal Jain said that this evening was a memorable one as it reminded us of the pre-COVID days. Jain lauded the singers who participated in the musical evening and said that music has its own magic.
Singers who participated in the evening included, Asha Sharma, Kanchan Bhalla, Rishu Arora, K S Kaushal, Anurag Sharma, Sangeeta Nagpal, Manohan Lakhera, and Sudarshan Khati. Surinder Verma thanked the audience and singers present and reiterated his commitment to organize such programs in future.