Myntra's 18th edition of EORS is live: Grab irresistible offers by top brands across 20 lakh products: The most-awaited fashion carnival of the year, Myntra's End of Reason Sale (EORS-18), is live with more than 20 lakh fashion, beauty and lifestyle products from over 6,000 leading international, domestic and D2C brands.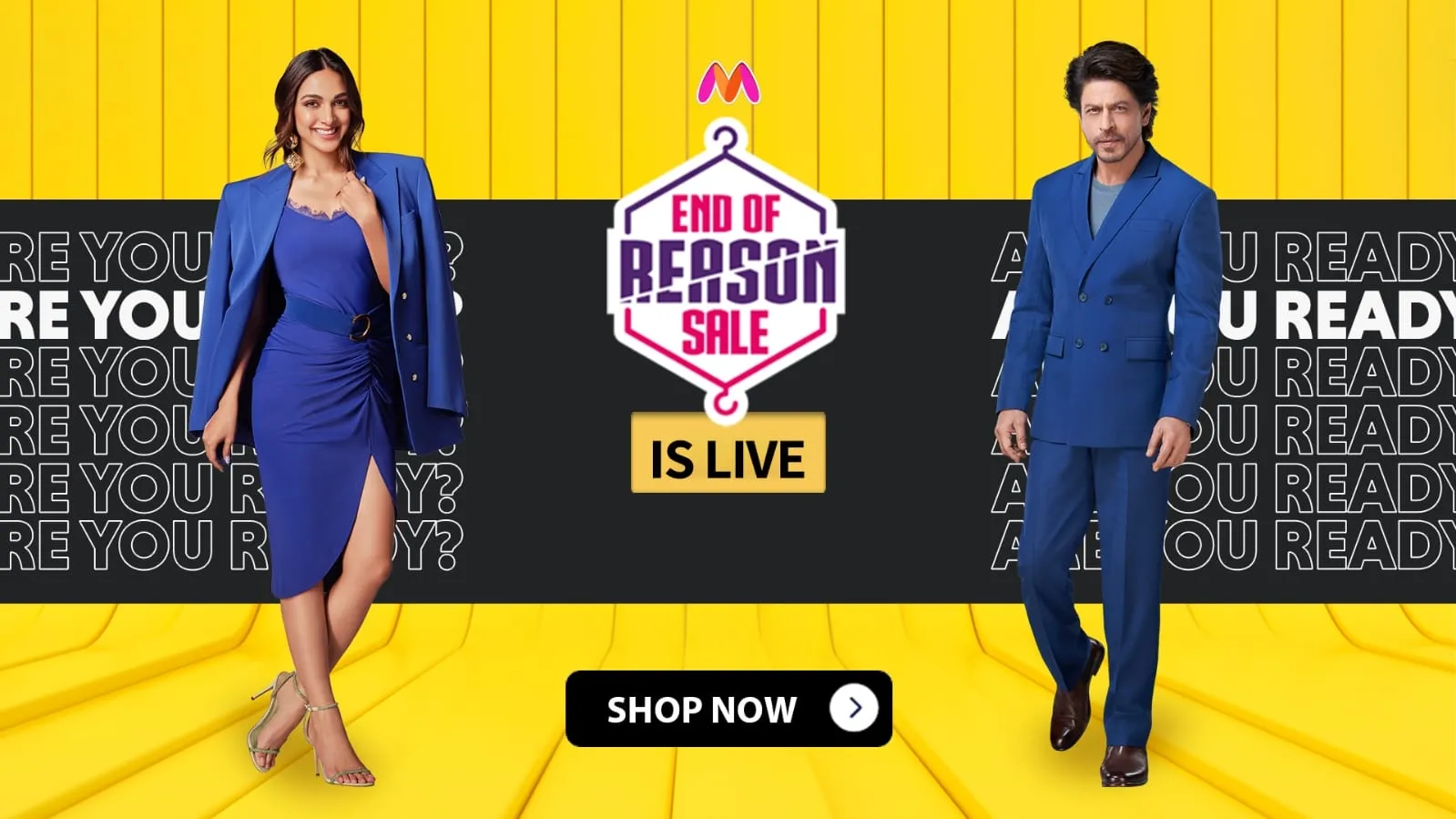 This edition promises to enthrall shoppers with exciting new launches unique to Myntra. Here's a sneak peek into what awaits you.
International Brands at unmatched prices: Myntra as one of the leading platforms for international brands to connect with fashion forward customers in India, has popular brands from across the globe, including the likes of NEXT, LC Waikiki Man, Terranova, Urban Revivo, Bravesoul, DKNY, and many more.
"This EORS, enjoy offers on some of the leading international brands, ranging from 25 per cent on MRP to a whopping 40 per cent off on MRP, making it the perfect opportunity to upgrade your wardrobe with global fashion trends," according to the company.
Casual, Ethnic, and Western Wear with up to 50 per cent off on MRP: From comfy t-shirts and shorts to saris, kurtas, stylish jackets among others, Myntra has you covered. To cater to the heightened demand across casual, ethnic and western wear categories, brands like FCUK, Kalki Fashion and others are offeringA up to 50 per cent off on MRP, ensuring you find your perfect ensemble for any occasion.
Beauty and Personal Care: Enhance your beauty routine with Myntra's wide range of beauty and personal care products available on Myntra. From luxurious multinational brands like Prada, Ralph Lauren, Diesel, and Sebastian Professional to local favourites like Perfora and Hammer, discover your favourite products are up for grabs at min 50 per cent off on MRP.
Sports Footwear: Step up your game with top-notch sports footwear, Myntra brings you renowned brands like Nike, Salomon, Pret-e-tuer, and more, offering attractive deals between 50-80 per cent off on MRP to fuel your active lifestyle. Whether you're into trekking, cycling, jogging, or any adventure activity, find your perfect pair and enjoy unprecedented offers.
Watches and Wearables: Embrace the fusion of fashion and technology with stylish watches and smart wearables and create a style statement. OnePlus, known for its cutting-edge innovations, offers the OnePlus 2R model a special price of just Rs 8,999. Don't miss this opportunity to sport a trendy and functional accessory, at unmatched offers.
This year's EORS holds a lot of promise, with a wide range of products and exciting offers. Keep an eye out for Myntra-specials and EORS-specific product lines, ensuring you find something special for yourself, your family, or your friends.
With deals across every product category, Myntra's EORS-18 is your one-stop shop for unforgettable shopping experiences. Get ready to embark on a shopping extravaganza like no other! Happy shopping!