Narrative Style Of Sunflower Is New Says Sunil Grover: Actor Sunil Grover who is seen in a whole new avatar in Sunflower, says it's a different kind of story-telling which is made thrilling and exciting after unveiling the secret.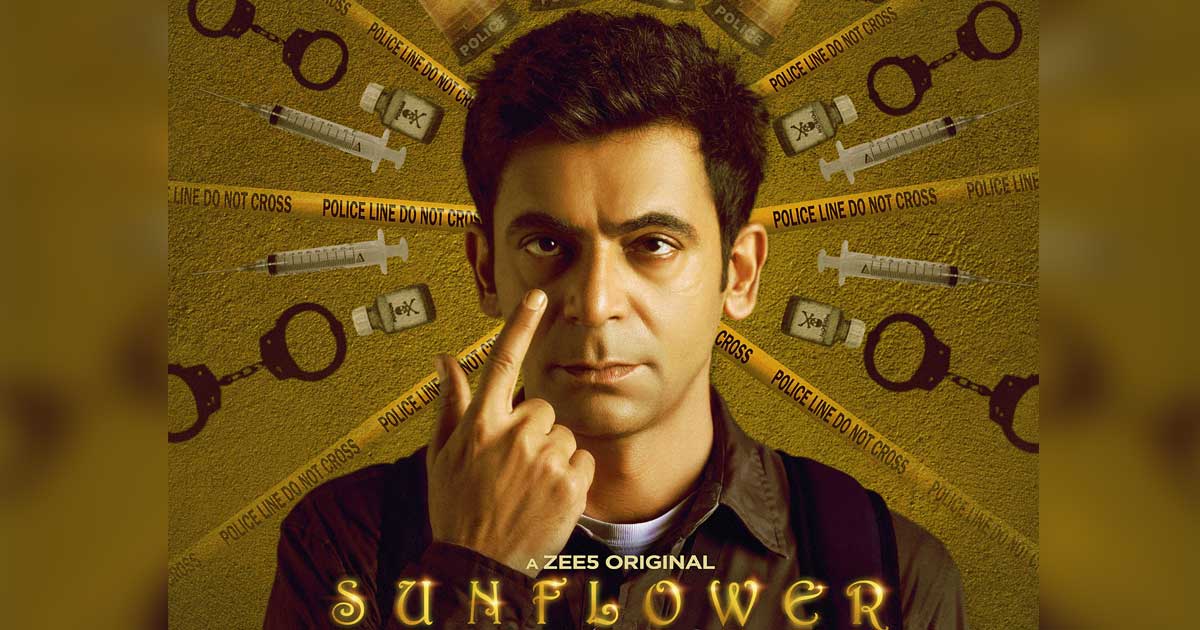 Helmed by Vikas Bahl, a ZEE5 original web series is a crime-thriller comedy, starring Sunil Grover along with Ranvir Shorey, Girish Kulkarni, Shonali Nagrani, Sonal Jha and Ashish Vidyarthi. The series is out and has been appreciated by fans and critics alike.
Talking about the success of series, Sunil Grover said, "The narrative of Sunflower is quite interesting. When you talk about murder mystery; usually the mystery is solved in the end, but with Sunflower, we unveiled the secret in the beginning itself. And then make it thrilling and interesting for audience was challenge. This is a new style of story-telling; I thoroughly enjoyed it while reading, acting and finally watching the end product. It was a team effort and it got appreciated, so I am happy about it"
Known for playing different avatar with each of his new release, Sunil Grover says he is grateful to filmmakers who envisioned him differently, other than comedian.
Further adding, Sunil said that making a project is a collective effort and he is grateful to everyone who helped him shape and perform his character.
He said, "I feel lucky that my roles get appreciated. I perform the character that is given to me, after that it's in audience hands whether they appreciate your hard work or not, I feel lucky that I get appreciated. But the real credit goes to the makers, and all the people who are involved in the project. It is a collective effort of everyone involved, ranging from cameraman, light man, director, assistant director, writer and more. My job is to do the acting, perform my character by believing in it and I do it"
With success comes responsibility to pick and perform better roles, but Sunil has a different take of failure and success.
He said, "More than responsibility, for me, I love being part of projects where I enjoy working and I feel excited, because unless I am excited, I just cannot translate that to the audience. But sometimes you have to choose from what's been offered, and that is where the luck factor plays its part. But the one's I pick, I thoroughly enjoy them and it improves the chances of being liked, sometimes it works, sometimes it doesn't, but I enjoy the process and let go if it doesn't work, it is an important factor."