NewZNew (S A S Nagar) : Punjab Biodiversity Board  organised the seminar   on  Biological Diversity  with calbroation of  National Biodiversity Authority, Govt. of India at at Universal  Group of Intuitions.   The Theme of the Seminar was Mainstreaming biodiversity, Sustaining People and their Livelihoods. L.K. Attri  Convener  &  Key note speaker, Dr Archana Chauhan , Panjab University, Chandigarh, special invitees Dr Jeesu Jaskaran Singh ,Panjab University, Chandigarh & Dr Vishal Sharma ,Panjab University, Chandigarh were  main speakers at this occasion.
While Dr. Gurpreet Singh Chairman talked about the importance of the day and motivated the students for planting more trees and conserve biodiversity. He further added that habits inculcated are going to last long and therefore developing their interest in healthy food and healthy life is the best gift for them.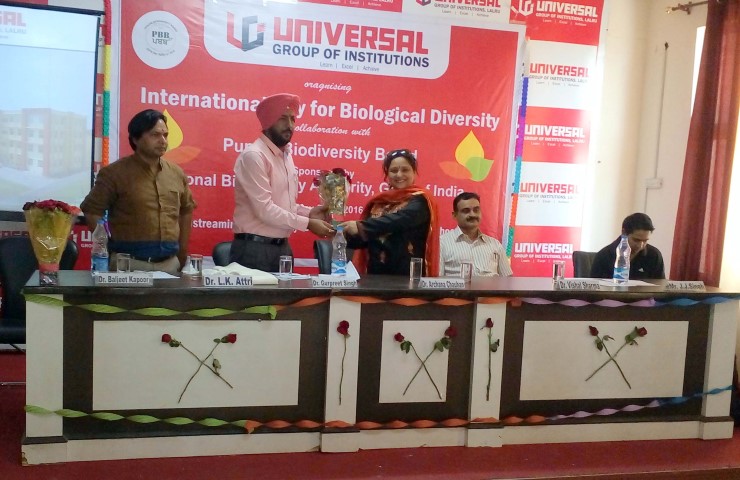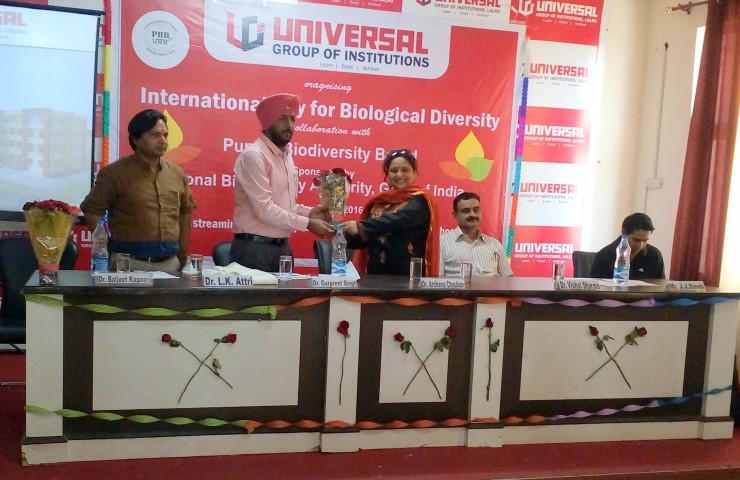 Dr. L.K. Attri informed students about the history of the day. Later, Dr. Archana Chauhan, explained the student about the mainstreaming biodiversity and how to conserve biodiversity in details .He also enhanced the knowledge of  sustaining people by means of agriculture, horticulture, fishery, tourism etc. Meanwhile, the Poster Making Competition was also held on the same theme and the best posters were awarded.