Celebratory all-in fares from as low as INR 899 to commemorate 2 years of flying in India

NewZNew (Bangalore) : AirAsia India, the pioneer in the low-cost carrier segment, is happy to announce the completion of 2 years of flying in the Indian skies. The airline which started its operations on 12th June 2014, celebrated its 2nd anniversary with a series of exciting surprises and offers for its guests.
To commemorate the occasion, AirAsia is offering celebratory all-in fares starting at INR 899 across its network of 10 domestic as well as more than 120 international destinations across 24 countries served by AirAsia and AirAsia X Groups. The promotional seats are available for booking from 13 to 19 June 2016 for the travel period 4 January to 21 August 2017 on airasia.com and the mobile app.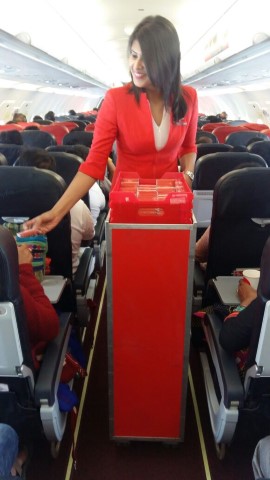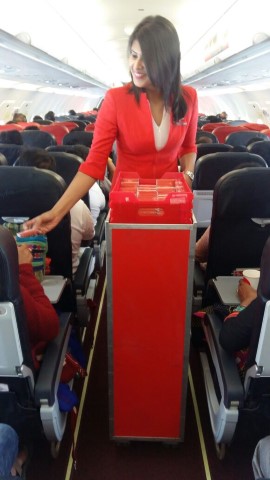 For those planning to experience more of India, AirAsia India flights to Kochi, Visakhapatnam, Pune, Jaipur, Guwahati, Goa from Bengaluru or New Delhi, are available at all-in fares from as low as INR899* one way.
AirAsia guests can also experience the newly launched destinations such as Shantou, Auckland, Mauritius and Tehran connected by our group airlines, AirAsia Berhad (Flight code AK), Thai AirAsia (Flight code FD) and AirAsia X (Flight code D7) at all-in fares from as low as INR3399* one way. Guests on AirAsia X flights can also enjoy all-in fares from as low as INR4990* one way from Delhi to Kuala Lumpur.
Adding excitement to the day, AirAsia India identified 2 lucky guests who booked their flights through airasia.com from each of its 10 destinations in India for a surprise gift. The airline refunded the base fare these 20 guests paid to book their flights and also presented them with a token of appreciation for flying with AirAsia. As a gesture to involve all of our guests in our 2nd anniversary celebration, AirAsia India presented all guests travelling with us across our network in India with chocolates.
Amar Abrol, CEO designate, AirAsia India said, "We at AirAsia have always envisioned and endeavored to offer the best services to our guests. Keeping our focus of 'Now everyone can fly' intact, we will continue to serve our guests with a variety of value-added services so that they get a wholesome travel experience. These 2 years have undoubtedly been eventful for our team and we wanted to explore a fun way of thanking and honoring our guests who have helped us get to where we are today. At every stage, AirAsia will continue to work towards reaching greater heights in India."
Congratulating AirAsia India, an elated Tony Fernandes, Group CEO of AirAsia expressed, "I am proud to see AirAsia India accomplish one feat over another since its inception 2 years ago. It has been a challenging journey for our team in India, and I am immensely happy to see them grow in this market."
Fernandes added, "I am also delighted to share that I have been granted the Overseas Citizenship of India status. India has always been close to my heart as my father was from this country and Goa is my ancestral homeland. My father's posting brought him to Malaysia, but he never stopped talking about Goa and the rest is history. I landed in Goa for the first time during the inaugural flight of AirAsia India from Bengaluru to Goa and I take immense pride in that. Since then there has been no looking back and AirAsia's commitment to India has only kept growing stronger. We are here with a vision to revolutionize air travel in India and it is also our long term goal to link India to Asean and beyond."