newznew (Chandigarh) : National Teachers Training Camp of Hindustan Scouts & Guides was inaugurated by National  Secretary, Shri Ravinder Talwar at DAV Senior Secondary School Sector 8, Chandigarh today.
Keeping the glory of nation intact, the National Flag was hoisted by the Chief Guest, Shri Ravinder Talwar. "ONE MUST LEARN TO DO ONE GOOD WORK IN A DAY", said while addressing the Teachers. Everyone must imbibe good habits and discipline in their lives. Principal Vibha Ray and Sant Ram also spoke on this occasion.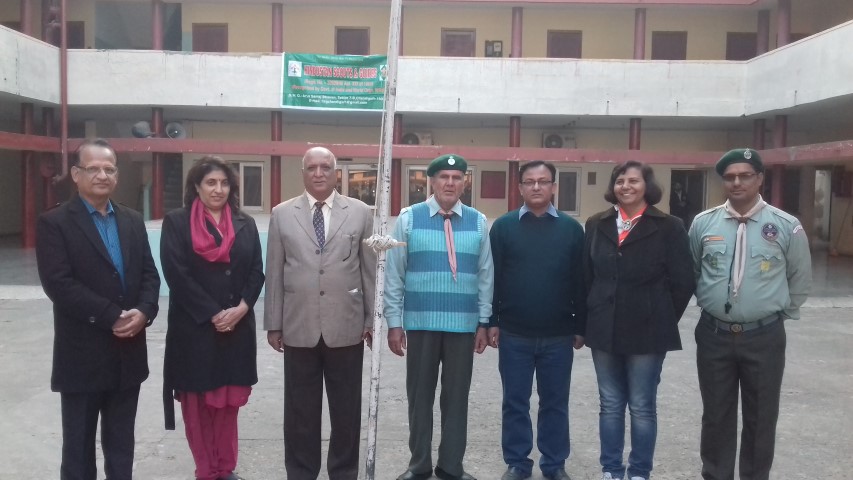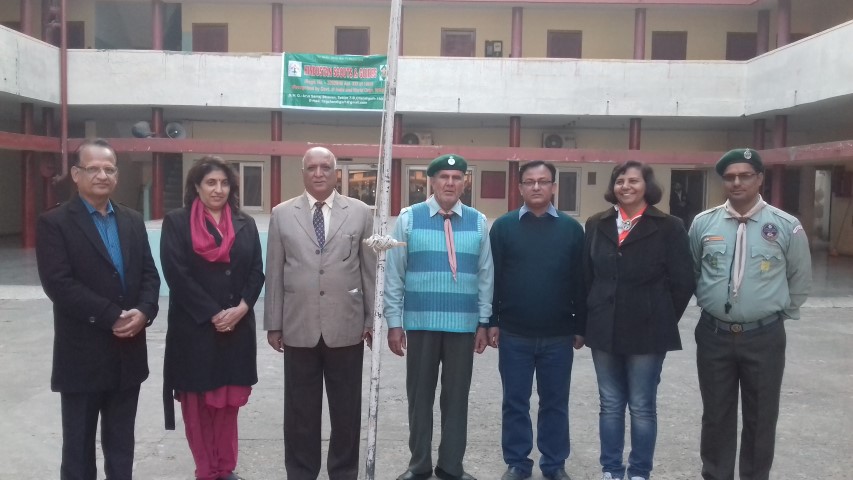 National Training Commissioner, Mr. Maqbool Ahmad, appraised the participants regarding good values and stressed on the motto of the Scouts & Guide – "Serve Man to Reach God". Other activities during the first day were – Group Introduction, Clap Introduction, Camp Rules, Prayer – Hindustan Scouts & Guides, Left Hand Shake, Knowledge of National Flag etc.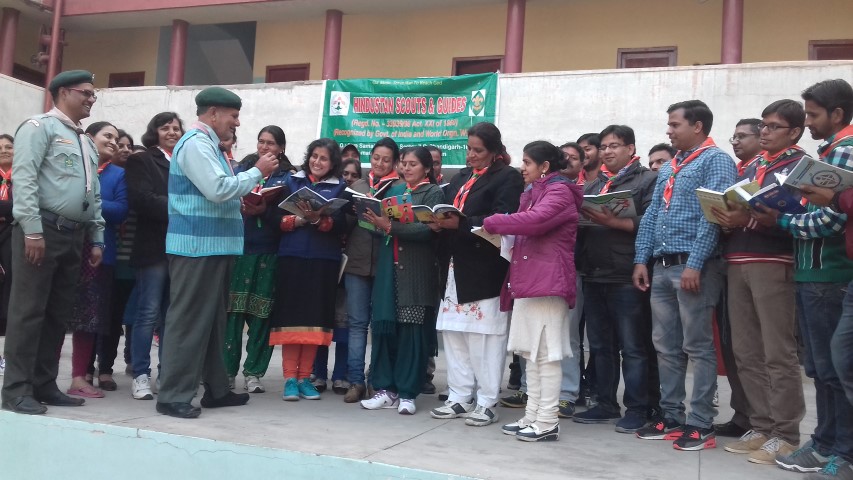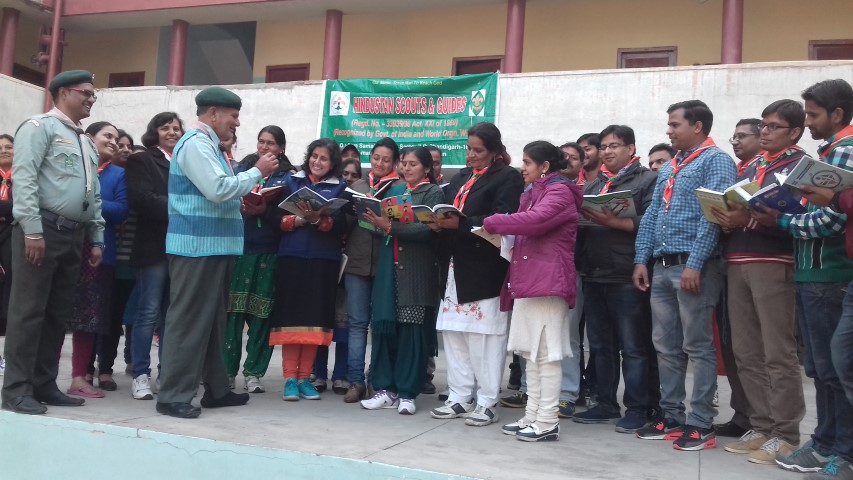 State Secretary, Hindustan Scouts & Guides, Mr. Vinod Sharma that the training shall continue and the camp shall culminate on 24th December.