ZOOMDELHI presented Global Leaders Awards to 100 most achieved personalities at Belmond Hotel & Resorts.
Attending 'ZOOMDELHI Top Hundred Masterpiece Awards' on culmination of Navratras made the occasion even more special. Navratras is synonymous with women. It is more than just a coincidence, Top Hundred Masterpiece were presented on the tenth (last) day. Sixty women out of Hundred were awarded for their exemplary contribution in their respective fields.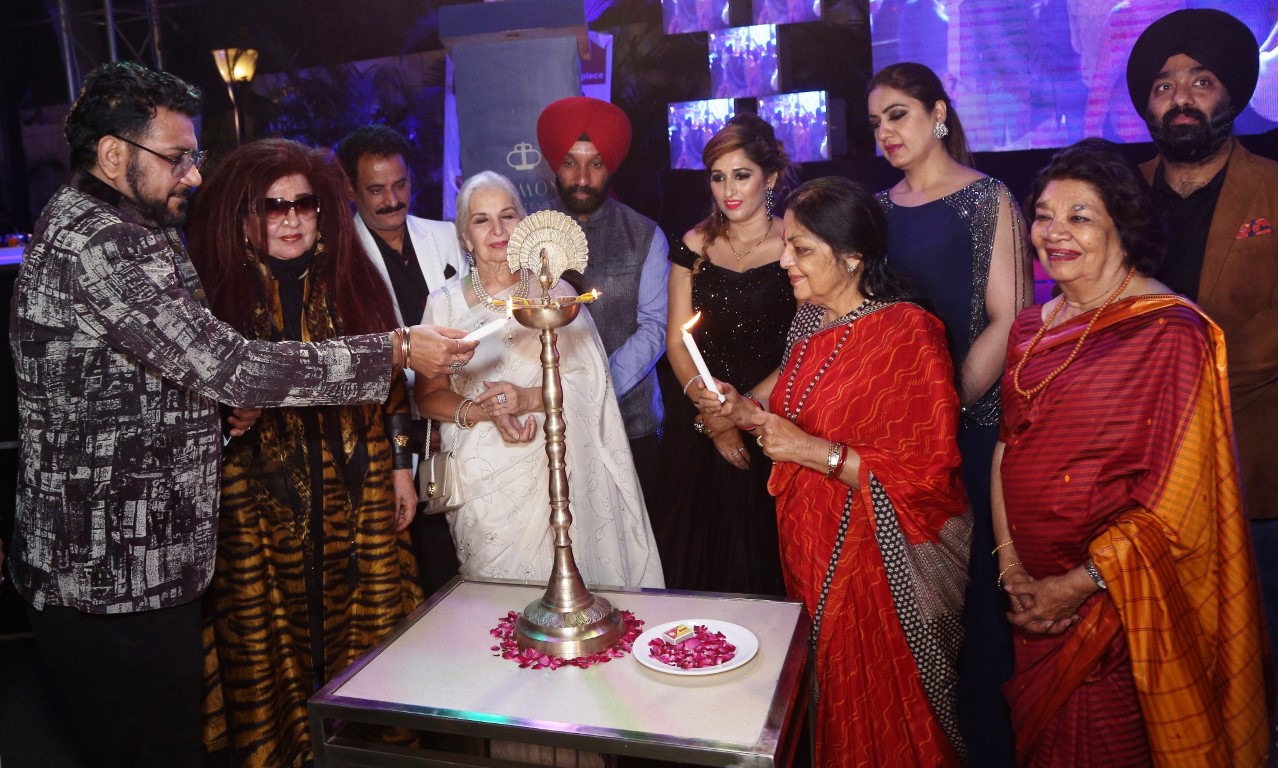 Speaking on the occasion, Dr. Uma Sharma said, "It is very encouraging to see, so-many women have been recognised and facilitated here. Women, in our country and outside play silent roles and contribute immensely towards their children, family, socially and yes, professionally as well."
Ms Shahnaz Hussain inaugurated the evening. Present onstage were; Padmabhushan, Dr. Uma Sharma, Padmashree Shahnaz Hussain, Author & Editor Uma Vasudev,Aruna Vasudev, Actress Susma Seth,Actor & Model Nasir Abdullah,Meenakshi Dutt along with Editor & Publisher Krishan Tewari – The organizers.
One hundred such individuals from diverse work areas like; food & hospitality, art, health & beauty, fashion and entertainment were facilitated. It was a rare event, honouring such philanthropists and professionals from all walks of life.
It was a star studded evening at Belmond Hotel & Resort, Chhatarpur with Capital's who's who around. Some of most recognised faces attended the function were; actors Sushma Seth, Kamia Malhotra, Naseer Abdullah, Mohit Madaan, Author & Editor Aruna Vasudev,Sanjay Kumar National Youth President JDU and many more.