Navigating India's Government Schemes: Empowering a Nation: In its pursuit of inclusive growth and holistic development, the Government of India has introduced a multitude of schemes aimed at addressing various societal challenges.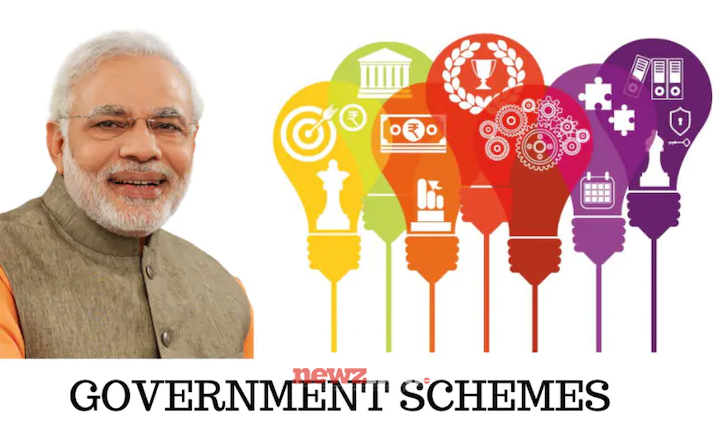 These government initiatives span a wide range of sectors, from healthcare and education to agriculture and technology. These schemes reflect the government's commitment to uplifting the lives of its citizens, reducing inequality, and fostering progress on multiple fronts.
The Vision Behind Government Schemes
The Indian government's approach to designing and implementing schemes revolves around a comprehensive vision of sustainable development. These schemes are not merely policies but tools for translating vision into tangible actions.
The underlying goal is to transform sectors that impact the lives of millions, particularly marginalized communities, rural populations, and the economically disadvantaged.
Key Sectors and Noteworthy Schemes
1. Education:
Sarva Shiksha Abhiyan (SSA): Launched in 2001, SSA aims to provide quality elementary education to all children aged 6-14 years.
Rashtriya Madhyamik Shiksha Abhiyan (RMSA): Focused on improving secondary education access and quality.
SWAYAM: A digital platform offering free online courses to promote e-learning and skill development.
2. Healthcare:
Ayushman Bharat – Pradhan Mantri Jan Arogya Yojana (AB-PMJAY): The world's largest government-funded healthcare scheme, providing health insurance coverage to vulnerable populations.
National Health Mission (NHM): A comprehensive initiative to strengthen health systems, improve maternal and child health, and combat diseases.
3. Agriculture:
Pradhan Mantri Kisan Samman Nidhi (PM-KISAN): A direct income support scheme for small and marginal farmers.
Soil Health Card Scheme: Providing farmers with information about soil nutrient status, enabling informed agricultural decisions.
4. Women Empowerment:
Beti Bachao Beti Padhao (BBBP): Focused on promoting the survival, protection, and education of the girl child.
Mahila e-Haat: An online platform for women entrepreneurs to showcase and sell their products.
5. Financial Inclusion:
Pradhan Mantri Jan Dhan Yojana (PMJDY): A comprehensive financial inclusion program, providing banking services to the unbanked population.
Atal Pension Yojana (APY): Offering pension options to the unorganized sector, ensuring financial security in old age.
6. Skill Development:
Skill India: An ambitious initiative to train and upskill millions of youth across various industries.
Pradhan Mantri Kaushal Vikas Yojana (PMKVY): Offering skill training and certification to boost employability.
7. Digital India:
Digital India: A transformative initiative to promote digital literacy, connectivity, and e-governance.
BHIM (Bharat Interface for Money): A digital payments app to facilitate cashless transactions.
Challenges and Way Forward
While India's government schemes have achieved considerable success, challenges remain. Implementation bottlenecks, inadequate awareness among beneficiaries, and ensuring last-mile delivery are ongoing concerns.
Additionally, effective monitoring and periodic evaluation are crucial to assess the impact of these schemes and make necessary improvements.
To address these challenges, enhanced collaboration between government bodies, civil society organizations, and private sectors is imperative. The use of technology and data analytics can streamline implementation and aid in targeted intervention.
Moreover, efforts to raise awareness about these schemes among the masses can ensure their maximum reach and benefit.
Conclusion
India's government schemes reflect a commitment to fostering inclusive growth, eradicating poverty, and empowering its citizens. With a comprehensive approach to addressing various sectors, these initiatives are integral to the nation's journey towards progress.
As the government continues to innovate and adapt, these schemes have the potential to make a transformative impact on the lives of millions, paving the way for a brighter and more equitable future.