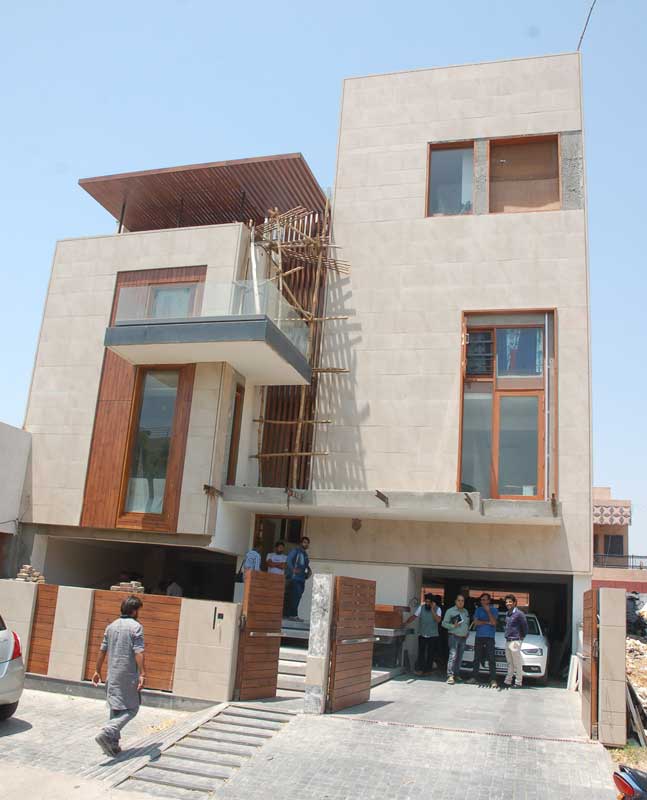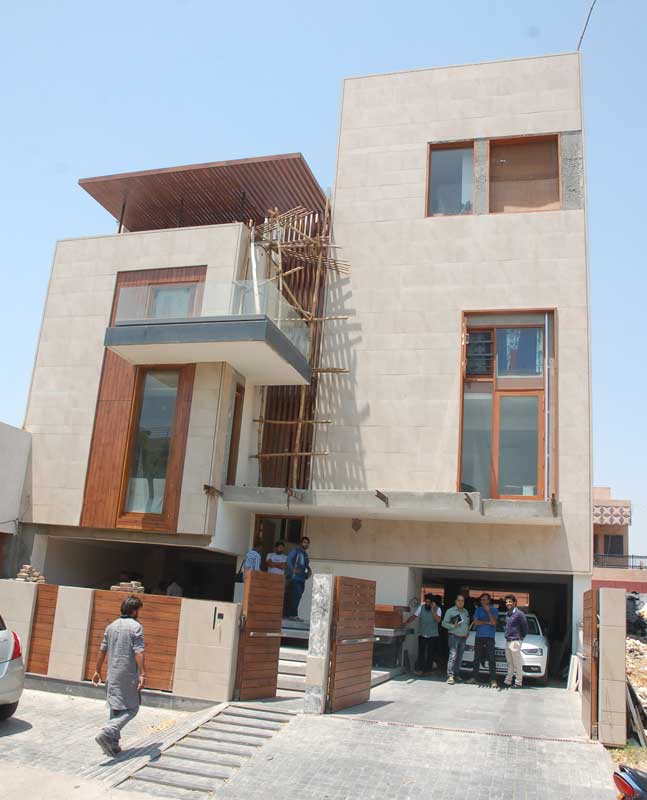 NewZNew (Panchkula) :This come true when you came to # 412 sector 7 PKL. The owner of house Dhurav Walia, who is well known business man as well as socialist, Walia designed his new home to resolve well know and big problem of car Parking . this is an interesting fact  to watch the house. While talking upon the house walia said i visited some Western countries and I find people are making residence upon 1st floor and got an idea for our own house also.
Came back to India he shared this wonderful thought for himself, and then he explain all this to his architecture Mohit Viz, and then After he started renovation of the house, after renovation and execution of this wonderful idea known and unknown person also came to salute and to know befits and wide thought of this idea. One should glade to know that house is only 14 Marla but approx 10 cars may parked very essay.
Beyond this walia told very proudly that first floor residence help to keep house more neat and clean rather then ground floor. And above all ground floor may be utilize as a green belt and may be rain water harvesting also which is very badly required for our beautiful city. Note only people our came from the big parking problem but also they may utilized ground floor above return benefits.
Walia made a humble request to govt. and to common man also. They must go for this kind of wonderful idea so that they may make maximum utilized of there own house. And one must also feel happy to more this idea came at the right time when govt. is going to introduce new law that if you have ample parking space then only you may buy a new vehicle. This is an optimistic answers to this new law because nowadays everybody wants his own CAR and parking may create problems but Walia got a wonderful solution.