newznew (Chandigarh) : After gaining the crown as "Queen" of Punjabi Film industry by giving so many amazing and awesome performances in her movies, Neeru Bajwa is all set to debut as a Director too under her second home production Neeru Bajwa Entertainment along with Shri Narotam Ji Films. Not only producing the film, Neeru Bajwa is all set to don the cap of the Director and also launching her sister Rubina Bajwa in the lead role. The Producers of the movie are Ankit Vijan, Navdeep Singh, Prem Parkash Gupta, Neeru Bajwa, and Santosh Thite.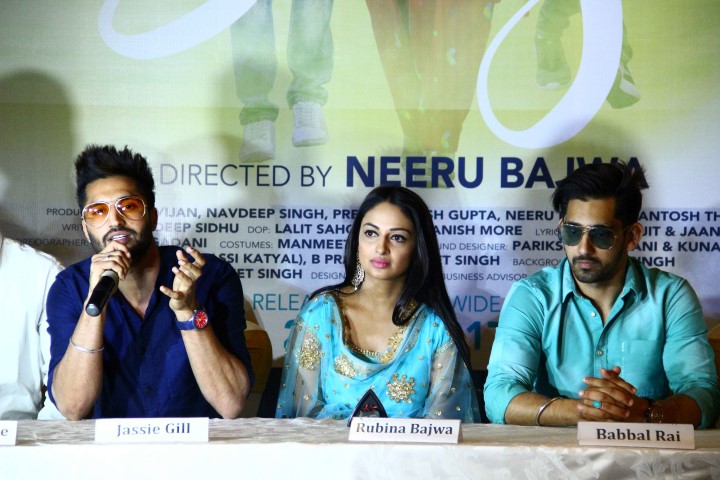 Beautifully written by Jagdeep Sandhu, this film is hitting the screens on 24th February, 2107. This romantic comedy stars Rubina Bajwa, Jassie Gill and Babbal Rai in the main lead along with Karamjeet Anmol and BN Sharma. Well-known film distributor Munish Sahni of Omjee Group has taken the charge of guiding and distributing this project worldwide.
The team of the film was in town for the promotion and shared their views on the film. The lead Actor, Jassie Gill said, "The film is all about his childhood sweetheart, his love which makes him wait for quite a long time and what all he goes through all this long time".
The lead actress, Rubina Bajwa seemed very enthusiastic and positive about her maiden project. She said, "First of all its an honour for me to work under the directions of my sister Neeru Bajwa, secondly its our home production and lastly, I am feeling happy to work with such renowned names in our Punjabi Industry, Jassie Gill and Babbal Rai." She further added, "It was a a very good experience for me, as she learned a lot from senior actors like BN Sharma and Karamjeet Anmol". She is very positive about her debut movie and assures that this movie will leave a mark.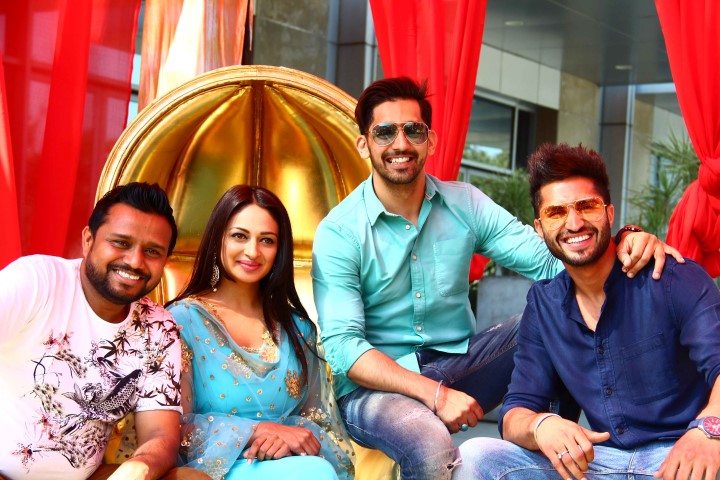 The second lead, Babbal Rai, said, "He is feeling too good to be associated with Neeru Bajwa's home production and to work under the guidance of a learned actress turned producer-director, Neeru and of course my bestie, Jassie Gill".
The  Producers Ankit Vijan, Navdeep Singh & Santosh Thite are quite happy to work with this project. They said that people these days do not have much time, so we focused on making a film where they can leave their worries outside the movie hall. All of them are confident to get success.
The music has been given by Jay K (Jassi Katyal), B Praak and Gurmeet Singh. Lyrics have been peened down by Veet Baljit and Jaani. Jassie Gill, Babbal Rai, Veet Baljit and Nimrat Khaira have lent their melodious voices to the songs.