Neeru Bajwa's show 'Jazba' premiers on 17th April: Neeru Bajwa is all set to make her television debut with Zee Punjabi's talk show Jazba. The show will premiere on 17th April on Zee Punjabi and will come every Sat-Sun 7:00 PM. The show celebrates the unsung heroes who were selfless in their endeavours.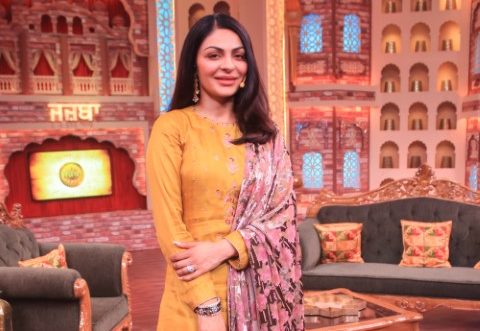 'Jazba' aims to bring the great achievements of people which often go unnoticed in the limelight to encourage them to achieve their goals, no matter what comes in between. The show also aims to empower and educate citizens with information about the country and urge them to take action.
Speaking on the launch of a new show, Rahul Rao, Business Head, Zee Punjabi said, "Zee Punjabi has always been into bringing the content that not only resonates with the audience but also motivates them in their lives. Jazba will be a show that brings the unsung heroes of Punjab in limelight."
Sharing her thoughts, Neeru Bajwa said, "This is the first time I am hosting a show. I always wanted to try something different, and I am so happy that I am part of this concept. The stories of each and every guest are so beautiful and inspiring that they personally inspired me a lot."
The show will have 34 episodes comprising different guests from various fields of life from entertainment to sports to common people.