Network failure causes railway shutdown in Toronto: A network-wide system failure led to a railway shutdown in Canada's biggest city of Toronto.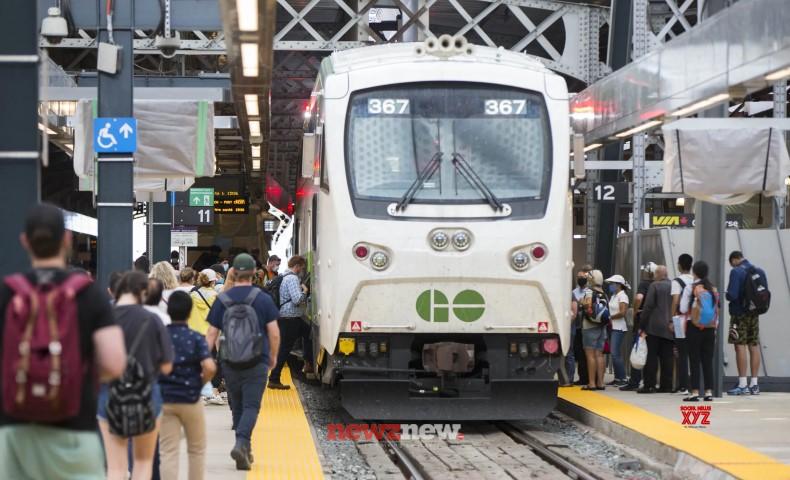 In a latest update on Wednesday morning, Metrolinx, the regional transport operator in Ontario Province, said that the service is continuing to recover with modifications and delays after the outage on Tuesday.
"We intend to run our regularly scheduled train service Wednesday October 4, however there could still be some delays and modifications as we work to move our trains and crews back into place. We are committed to providing as much notice as possible to customers regarding any schedule changes, but travellers are encouraged to check the service updates page before heading out the door," it said in a post on X.
"We are deeply thankful to all customers for their patience today as we worked with CN (Canadian National Railway) to resolve this major issue."
Earlier on Tuesday, Metrolinx had said that the network-wide system failure affected all rail corridors, reports Xinhua news agency.
"There is a CN network-wide system failure that is affecting all rail corridors. Trains are held at their nearest stations. Our teams are working with CN to resolve the issue quickly and safely. We will provide an update when more information becomes available," it said in a separate X post shortly after the outage.
Thousands of rush-hour commuters were affected by delays and cancellations throughout Tuesday.
The railway line connects Toronto's downtown area to the Greater Toronto and Hamilton area.
The railway shutdown also appeared to lead to surge pricing on ride-hailing apps like Uber throughout the day, as demand for alternate routes grew, reported local media.
"Trains are expected to be very busy, so please continue to explore alternative ways to get to your destination this evening — or consider travelling later this evening when trains and buses are expected to be less busy," the regional railway transit operator said.