NewZNew (Chandigarh) : "Every woman has a dream, but does she see them coming true?" said Abhinay Deo. It was this thought which inspired the talented director to conceptualize the story of STAR Plus's promising show 'Tamanna: a story about a woman and her dreams.' Tamanna has brought alive the journey of Dharaa – set on a path to revisit her dream, despite all obstacles that have come her way thus breaking the stereotype that women's dreams come with an expiry date. Designed as a finite series, the show is being produced by Ajinkya Deo.


Actor Deepak Wadhwa who has recently made an entry in the show visited the city to talk about the show and his character. Deepak will be essaying the role of Sanjay Singh in the show. Sanjay Singh is a youthful feisty man, residing in a badly hit communal city of Meerut where he tries his best to protect the right of his fellow community people. Unlike his real self, he puts on a guise of anger and roughness to people around him.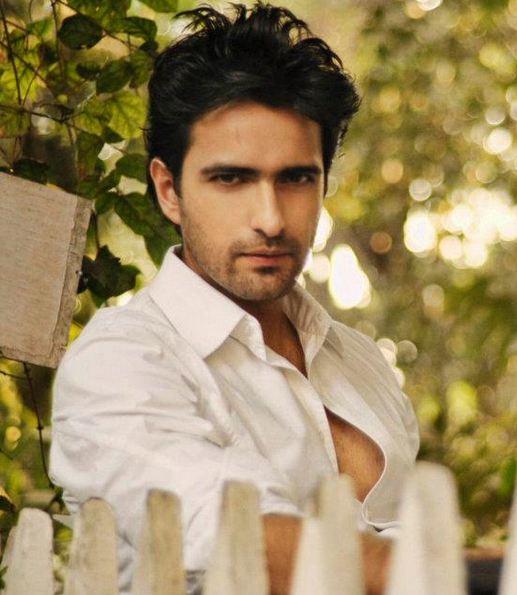 Excited to be a part of Tamanna, Deepak Wadhwa said,  "Tamanna is the story of a simple girl Dharaa, who had an unconventional dream of becoming a cricketer. Despite all hurdles & hardships, Dharaa has decided to revisit her dream and follow her passion for the sport now as coach and will fight against all the obstacles independently in this unfamiliar city as a single mother. Sanjay Singh is a youthful, well-built man trying his best to safeguard rights of his fellow community people in a poorly hit communal state of Meerut. Survived by his polio-ridden nephew, Sanjay strongly believes in his ideologies. Unlike his real self, he puts on a guise of anger and roughness to people around him. In the course of his journey, Sanjay's paths cross with Dharaa who is a single mother. Initially Dharaa and Sanjay do not get along and are always bickering at every encounter they have. Where this bickering takes them, is for the audiences to discover through the last chapter of Dharaa's life.''
Not everyone dares to dream and even those who do, do not always get an opportunity to fulfill them. Thus, Tamanna is a special dedication to women across the nation who nurtures unique aspirations. Women especially, are often refrained from realizing their dreams because of many reasons like marriage, society and sometimes just the sheer expectation to live up to the many roles she essays – a daughter, a wife, a mother, a daughter-in-law etc. Tamanna is an inspirational story for women to look back on their dreams and maybe give them another chance.
Tamanna features Anuja Sathe as the protagonist Dharaa Solanki – her passion for cricket and her journey through the different phases of her life. Staying true to STAR Plus philosophy 'Rishta Wohi, Soch Nayi', the show reveals the inspirational journey of Dharaa who has emerged out of her hurdles to let her dreams take flight and endeavors to fulfill all her responsibilities towards bringing up her daughter single handedly in an unfamiliar city
The story is set in the aesthetically rich cities of Jamnagar, Meerut and Mumbai with a stellar cast that includes veteran actors including Ketki Dave, Kiran Karmarkar, Harsh Chhaya, Raju Kher, Deepak Wadhwa, Anang Desai as part of the series. Saumya Joshi is the writer who has pieced the show together and Waseem Sabir has been roped in as the Director.
STAR Plus has always looked at exploring unique and disruptive content that has the power to inspire a billion imaginations. Tamanna is one such story that will inspire women all across the nation that it's never too late to follow your dreams!
Watch Dharaa enter her second innings of her life, from Monday to Sunday at 10 pm on Star Plus.