– Online HDF will provide a higher degree of blood purification
– Better BP control and better overall life quality added advantage
– Over 30,000 patients in this region need life-long dialysis support
– Overdose of fitness protein can damage the kidney: Dr Manish Singla
Kidney and transplant specialist Dr Manish Singla of Mayo Hospital, Mohali, announced the launch of a new dialysis technology "online HDF" for the first time in tricity. Mayo Hospital, Sector 69, Mohali has become the first medical centre in tricity to provide this state of the art dialysis technology.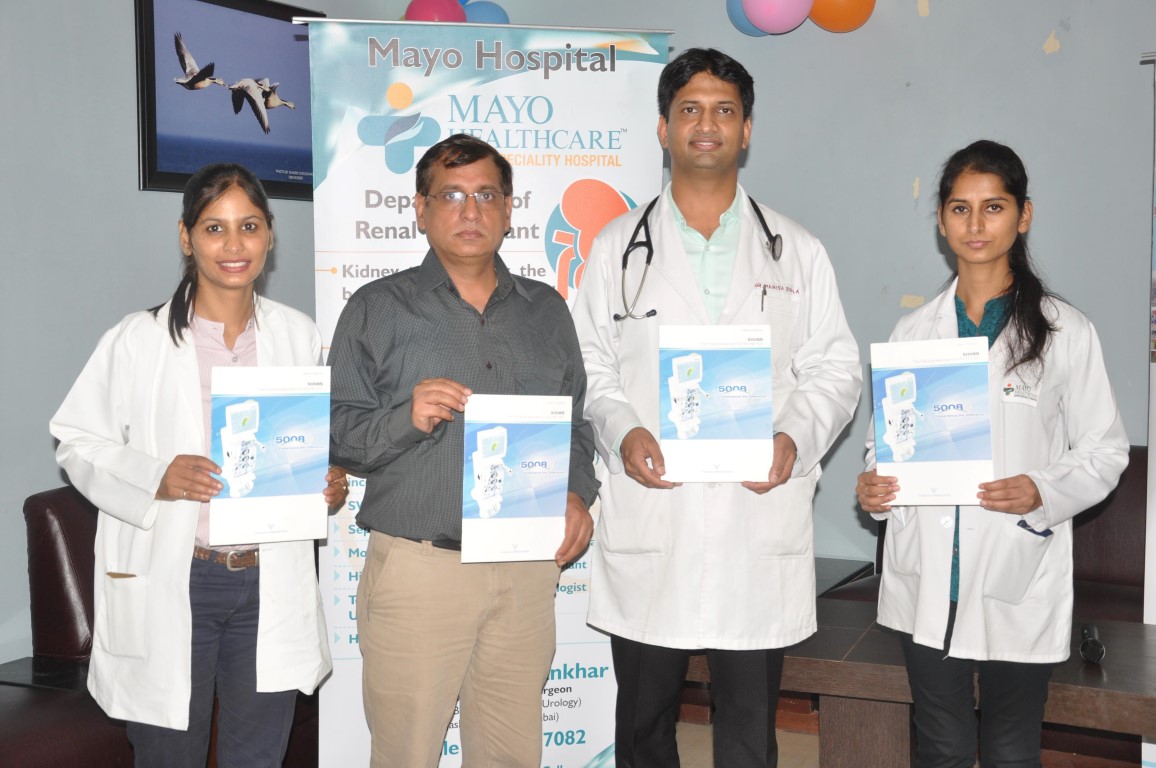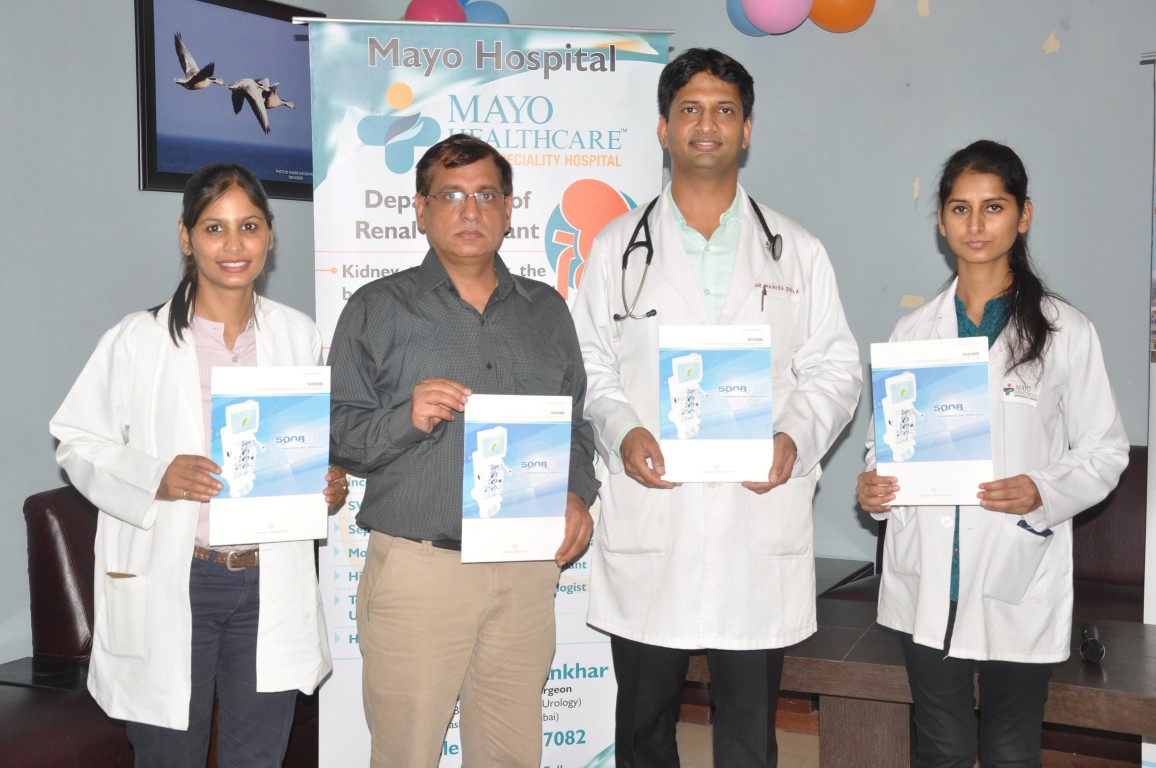 Around 0.1 percent of population suffers from permanent kidney failure needing life long dialysis. It means more than 3000 patients in Chandigarh Tricity and more than 30,000 patients in the region need lifelong regular dialysis support.
Addressing a press conference at the Chandigrh Press Club here today, Dr Singla, the only nephrologist in Chandigarh tricity having done a Fellowship from Canada,
told that Mayo is first centre in the region to provide this facility, which is the gold standard of dialysis across Europe. Demand of dialysis has increased tremendously. The quality of life of these patients remains very poor. The new technology of "online HDF" will give much higher degree of blood purification.
Dr Virendra Dhankar, Urologist, Mayo Hospital, also detailed on the benefits of this new dialysis technology like better blood purification, better control of blood pressure, less requirement of costly Erythropoietin injections, and better overall life quality.
Dr Singla said, "The Online HDF dialysis technique is a new lease of life for kidney and dialysis patients in this region. The new facility removes up to 10 times bigger toxins from the body. It improves the hemoglobin level, so less need of erythropoietin injection saving almost Rs 5,000 to Rs 7,000 per month.
It may be recalled that Union Finance Minister Mr Arun Jaitley had also emphasized in the last annual budget session that "across India we need more than 3 crore dialysis sessions every year". Dr Manoj Sharma, Urologist, and Dr Neha, Dialysis Medical Officer from the Mayo Hospital were also present on the occasion. The 'kidney helpline' number of Dr Manish Singla is 98723-25087.