Unique mode of action delivers faster and better control of piercing-sucking pests on cotton and other vegetable crops
Naturally-derived compound reduces risk for growers and the environment
Significant investment expands the company's presence in insecticides market, delivering high-efficacy products that respond to farmers' needs
Farmers in India will be able to protect their crops and boost productivity with the launch of Sefina insecticide today by BASF.  The pioneering solution is powered by BASF's new active ingredient, Inscalis®, the first of its kind from a novel chemical class, Pyropenes. Offering a new mode of action for the control of key insect pests, Sefina gives farmers a powerful new tool to combat resistance, as part of integrated pest management programs. Sefina is registered for use on cotton and other vegetable crops to control critical piercing-sucking insect pests such as jassids and whiteflies (both adults and early instar nymphs).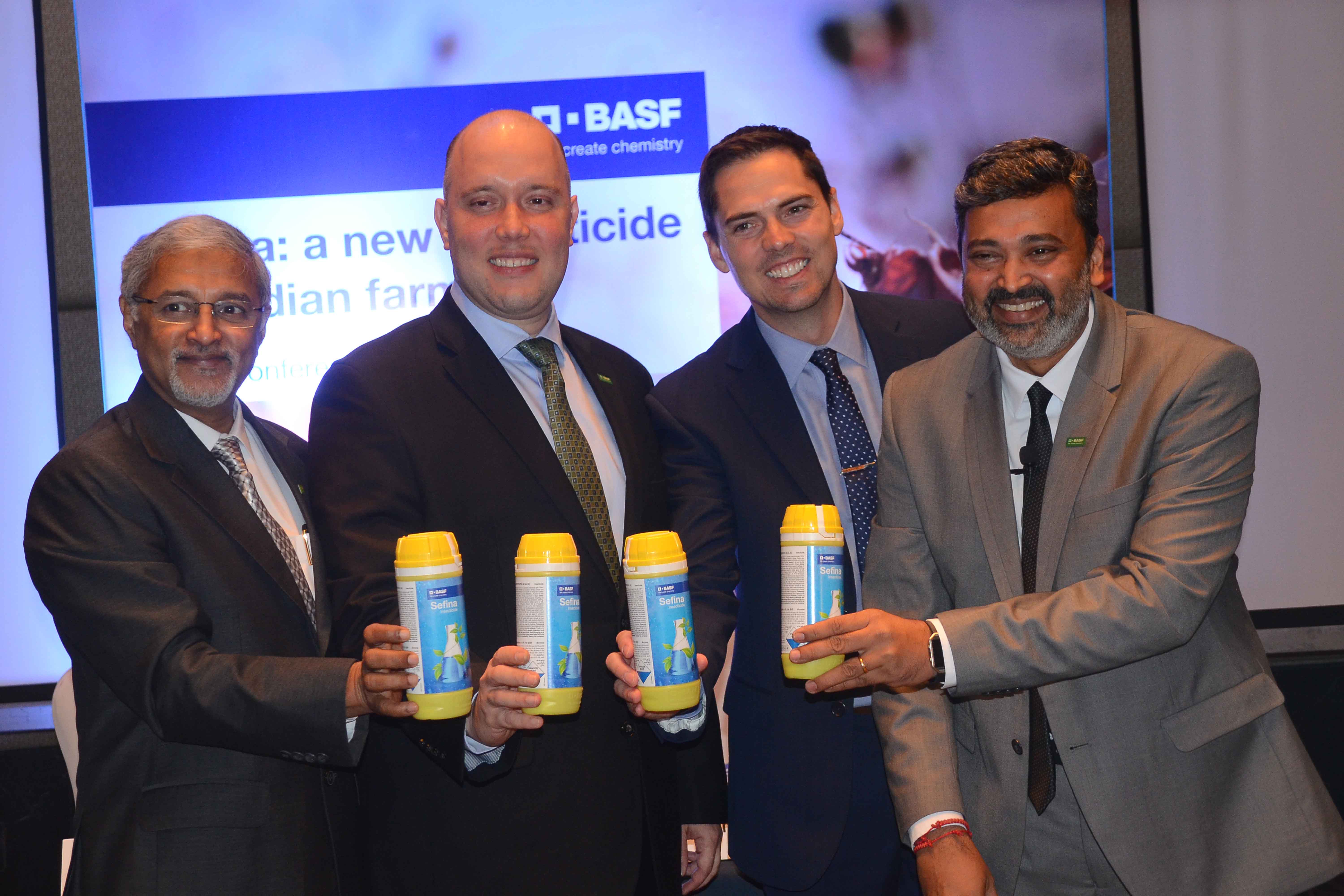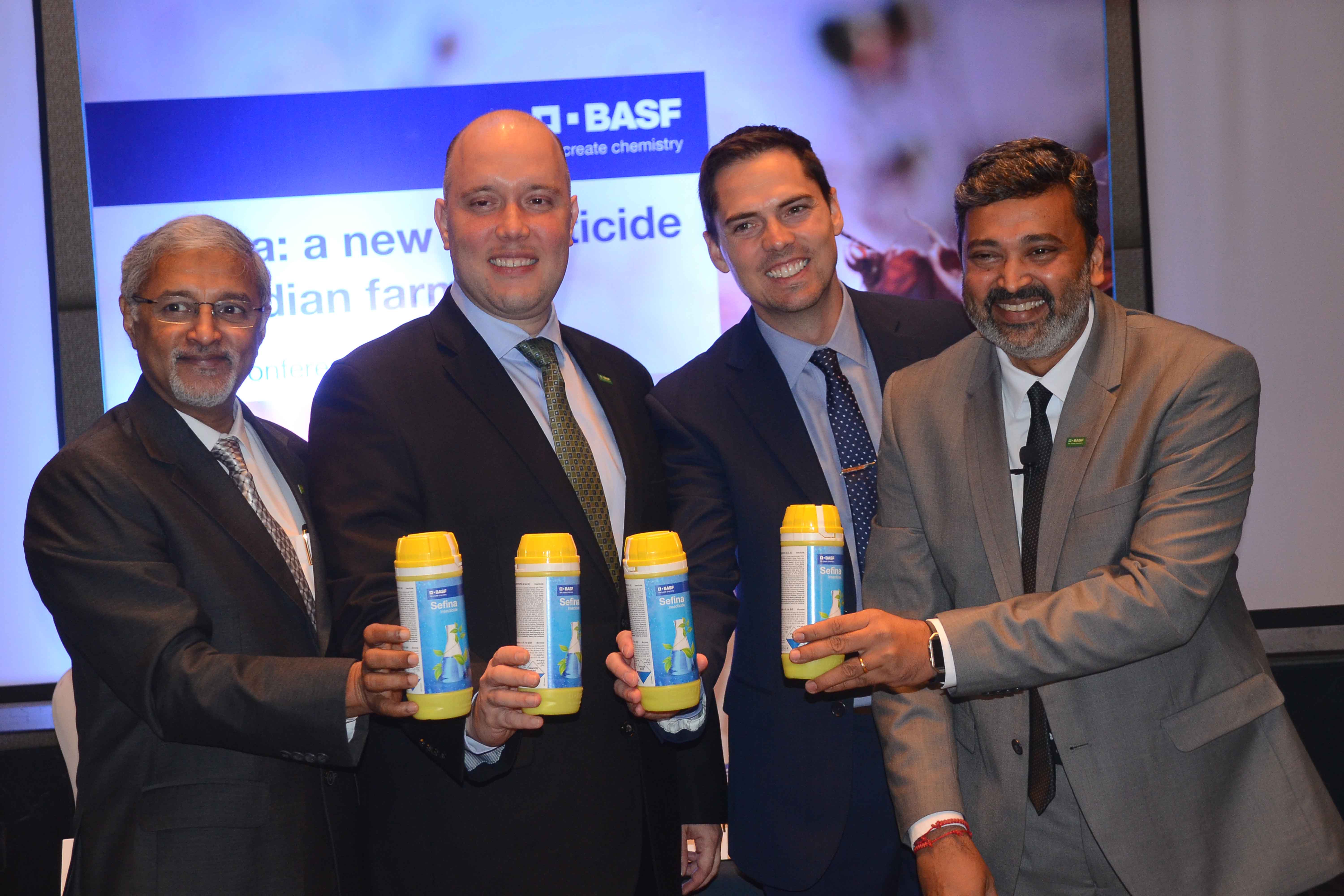 "Growers in India are now among the first in the world to benefit from our latest innovation in farming," said Gustavo Palerosi Carneiro, Senior Vice President, Crop Protection Asia Pacific, at today's launch event in Chandigarh. "Farming is the biggest job on earth. At BASF, we are dedicated to listening and working alongside farmers to understand their needs, so that we apply our expertise to help them face this enormous challenge successfully."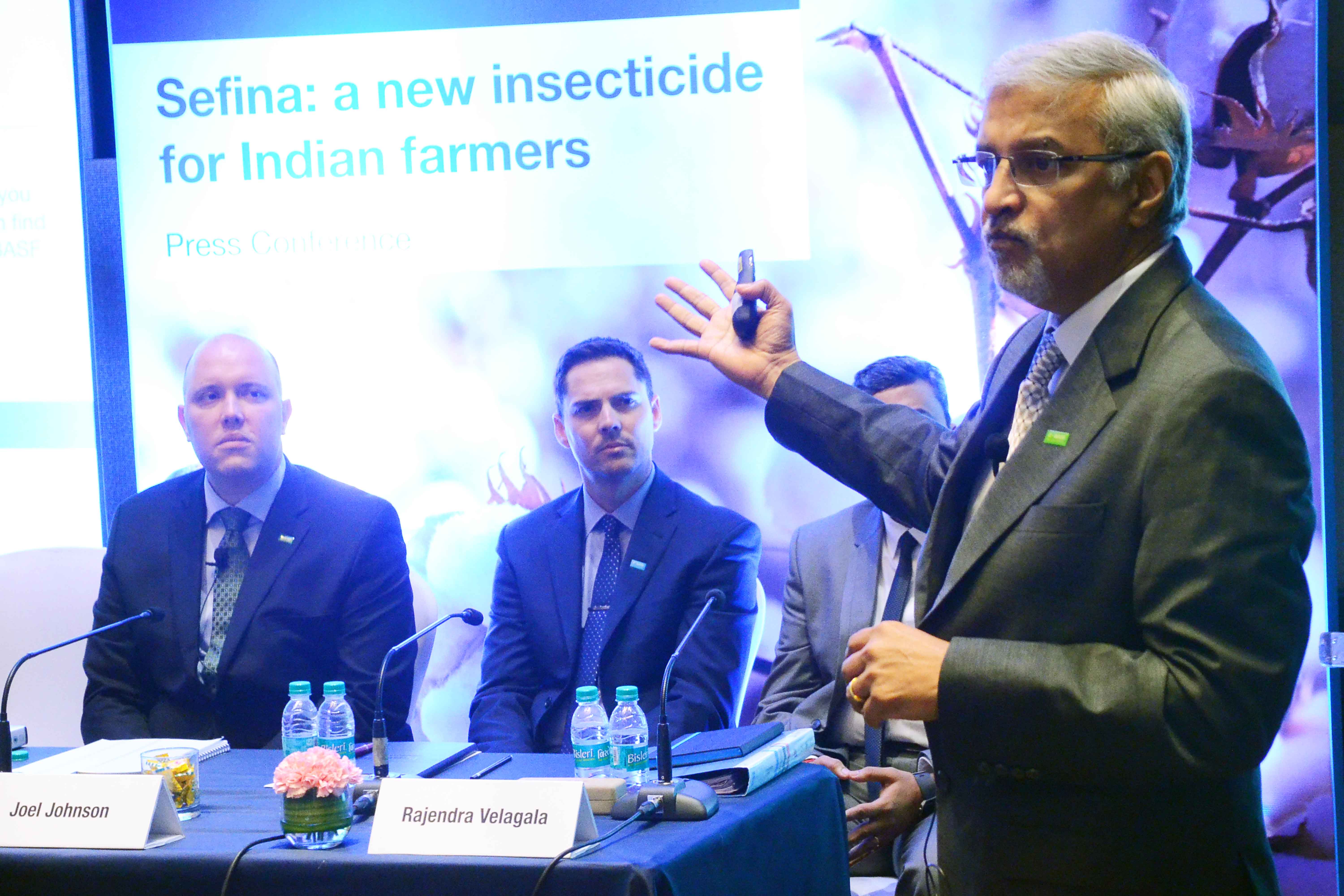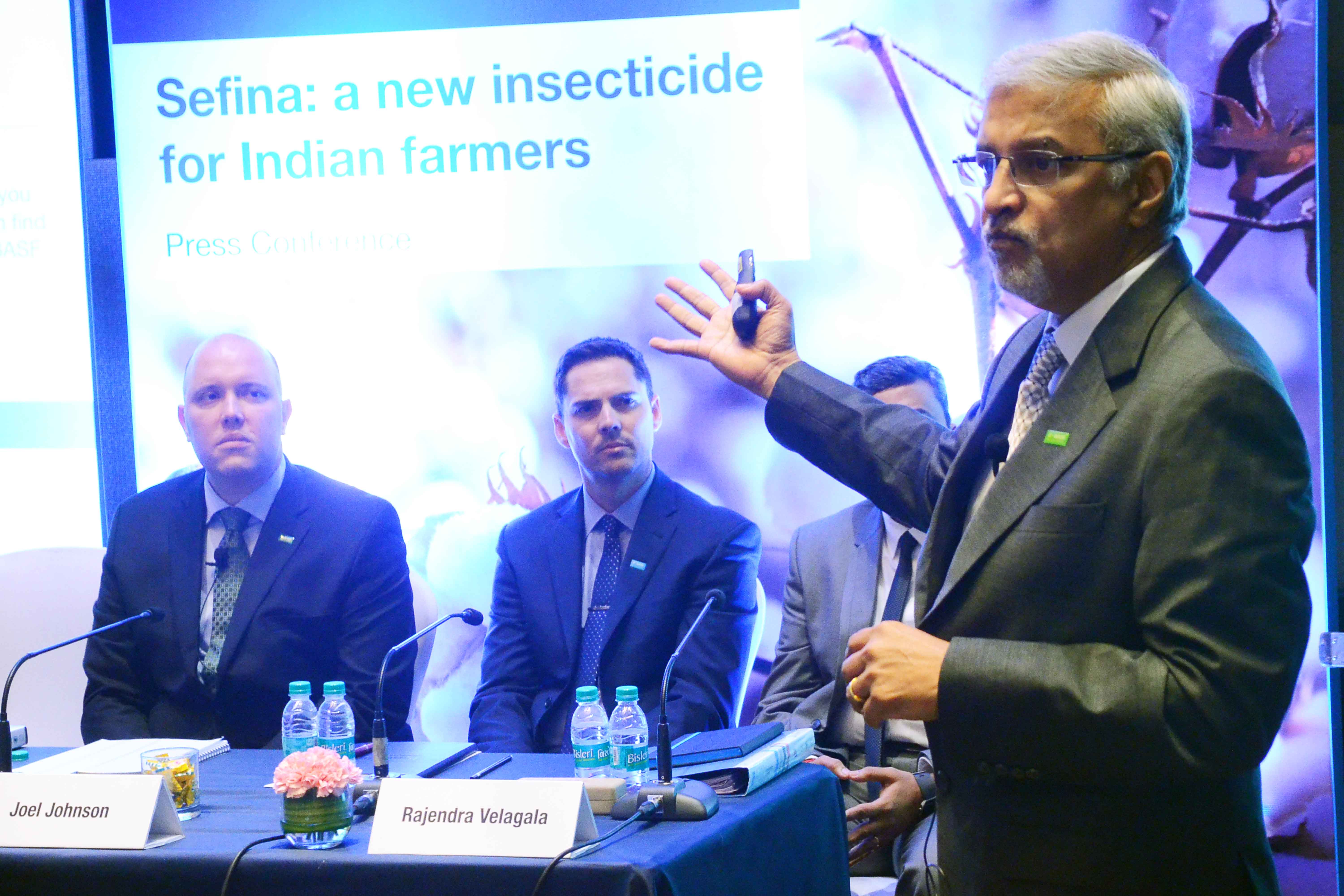 Derived from a fermentation process of naturally occurring fungus, Sefina has a favorable environmental profile with no negative impact to important beneficial arthropods and pollinators. Sefina acts fast and quickly stop insects from feeding after they come into contact with treated crops. This reduces nutrient loss and vectoring of harmful viral or bacterial pathogens, ultimately resulting in healthier plants that can achieve optimal yields with higher quality.
"Sefina's unique mode of action is a result of collaborative and innovative methods to create a precise solution for piercing-sucking pest control, and it is the first of its kind in the BASF portfolio," said Joel D. Johnson, Global Marketing Manager for Insecticides. He added, "This new innovation reaffirms our commitment to help our customers across boundaries to treat a variety of crop and non-crop pests with the lowest use rates compared to current standards."
Sefina's active ingredient Inscalis® was co-developed by BASF and Meiji, after initially being discovered by the Japanese company Meiki Seika Pharma Co. Ltd. (Meiji) and Dr. Satoshi Omura of the Kitasato Institute, winner of the 2015 Nobel Prize in medicine. The collaboration was part of BASF's ongoing efforts to discover, develop and bring new active ingredients that allow farmers to control crop pests in a more sustainable manner.
"BASF is committed to helping Indian industry and agriculture maximize their potential. Indian growers deserve access to the most advanced solutions to help them achieve better yields," said Dr. Raman Ramachandran, Chairman and Managing Director for BASF India Limited.
In India, BASF employs a dedicated team of nearly 200 crop protection experts to ensure market proximity, and is one of India's leading providers of advanced crop protection solutions, covering all major crops, including cotton, soybean, corn, rice, wheat, fruits & vegetables. BASF established its Agricultural Research Station in Pune in 2015, with a focus on local and global agricultural research. The company also operates a global research and development center at its Thane site in Navi Mumbai, India, focusing on organic synthesis, advanced process and formulation research, discovery chemistry for modern agricultural solutions, and molecular modelling. Worldwide, BASF invests around €500 million on crop protection research per year.