US based healthcare provider "Kare Partners" which started its operation in India in 2012 with an aim to serve the needy with world class treatment facilities in tier 2 & tier 3 cities of India has today successfully established its 9 Heart Centres and Surgery Centres across the Upper north of country.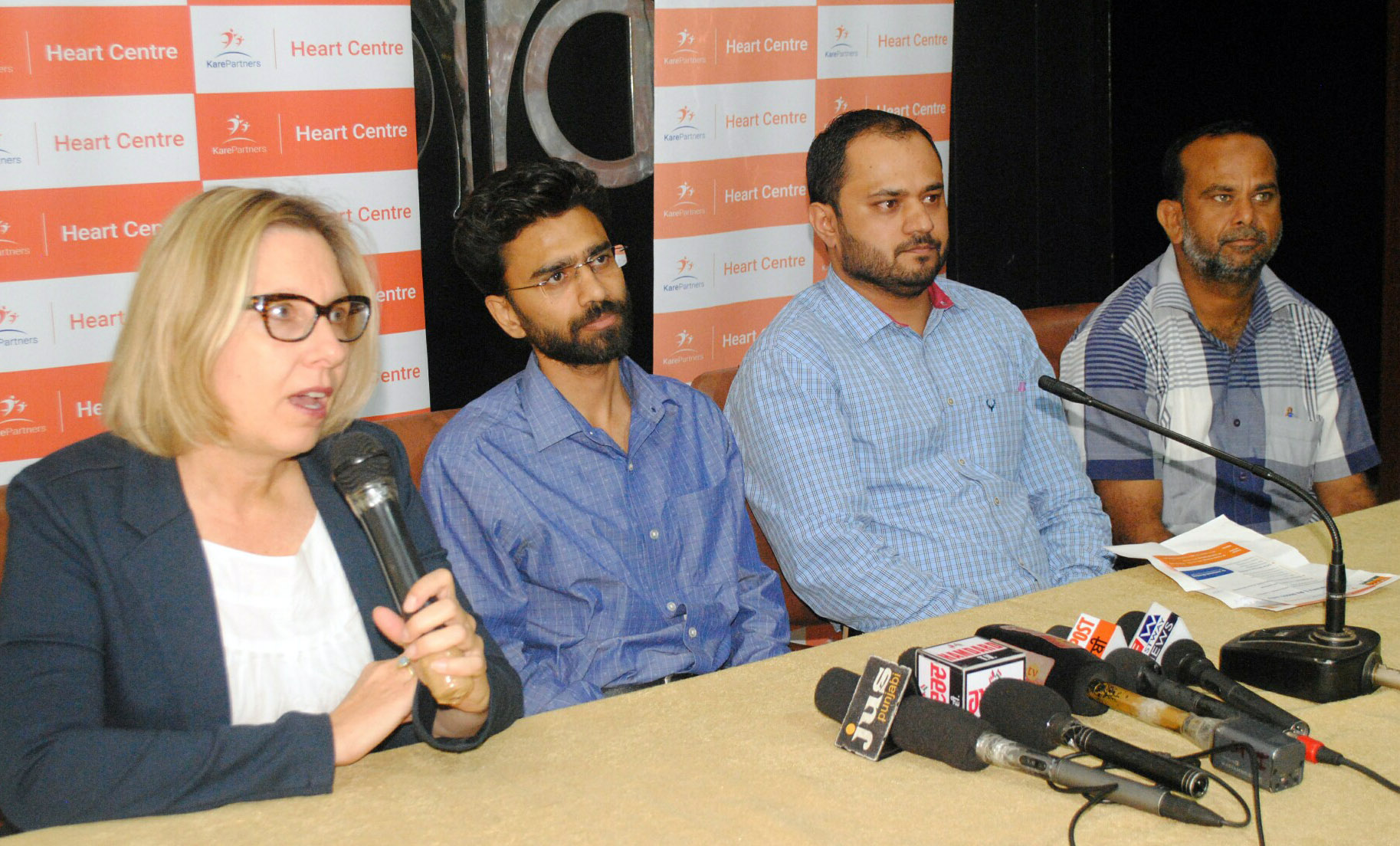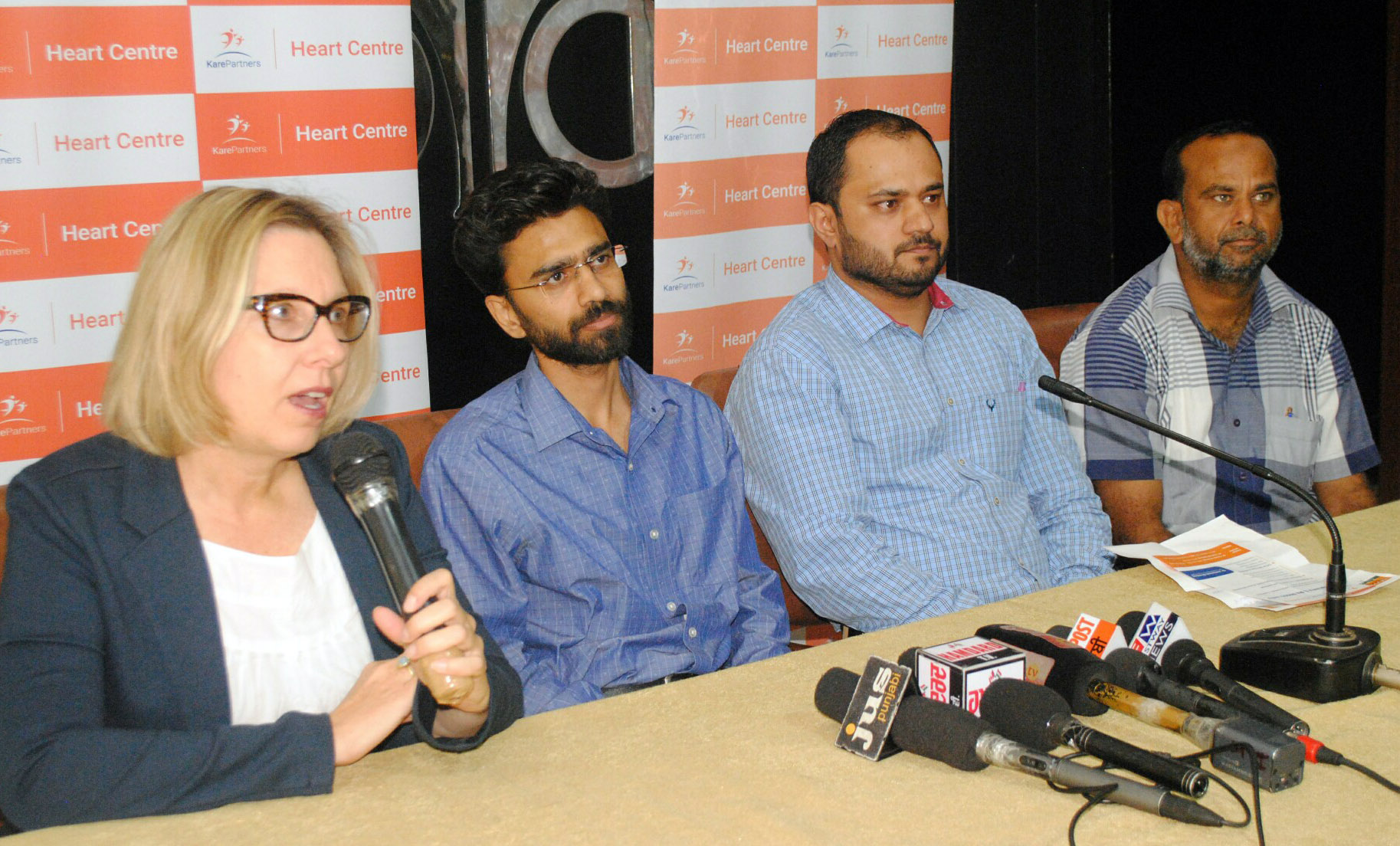 The Chandigarh Heart centre launched a charity plan under which it is providing an Angioplasty Procedure for just Rs. 60,000/-, which also includes cost of a Stent & Angiography, if the case is Single Vessel disease (SVD)with no hidden charges. Departmental Head Dr. Ashutoosh Bhardawaj, DM Cardiology, Ex PGI has already done the procedure for a patient under this scheme.
How to avail this facility : A patient needs to have at least one of the following certified documents, namely
BPL card
Letter from Sarpanch .
Letter from MC
Deputy Commissioner Letter
Sub divisional Magistrate letter.
Commenting on the special charity plan launched for the economically challenged Liz Ross, Director, Kare Partners Group, USA said that, "the hardest part of being a cardiac medical person in India is having to tell a patient the cost of heart surgery and watch the despair in their eyes. To produce the finances required can wipe out a family. For these needy families we have introduced this charity plan with a commitment of no compromise on the quality of the treatment and services."
Chandigarh heart centre has also recently introduced BYPASS surgery and has conducted 10 surgeries. One of our female patients with age 66 came to the hospital on 4th June, with complaints of chest pain, sweating and breathlessness. The patient's Angiography was done and was diagnosed with triple vessel disease. Patient was advised for Coronary Artery Bypass graft (CABG). The family was very worried but our doctors counselled them in detail and gave all the understanding about the procedure. Family and the patient were highly satisfied and convinced.
On 11th June,the surgery was done successfully without any complications by Dr. Shashi Jindal, Cardiothoracic Surgeon. The Next very day, patient was extubated and is stable and responding very well to post-op treatment. The patient has no symptoms with which she came and will be able to do the daily routine jobs easily. The family members are equally happy with the services of the hospital. Since opening, many other patients have undergone this procedure.
Kare Partners is pleased to contribute to patients and their health in a transparent, ethical, and affordable manner.In the three months since roll out the By Pass surgeries   has attracted patients from remote locations that provide a barometer of scope for cardiac services in the City beautiful.
The centre is fully equipped for the entire dimension of cardiac care services from angiography to By -Pass surgery. To provide seamless facilities Kare Partners Heart Centre Chandigarh also have CCU (Critical Care Unit) which is headed by Dr. Aditya Jindal, DM Pulmonary Medicine, Dr. Gourav Jain, MD DM Neurology and Dr. Neha Garg, DM Nephrology. The Chandigarh Centre is well endowed in the realm of human resources. All the doctors on the panel are Ex-PGI and have substantial years of experience behind them. This Hospital is spread over in an area of 10000 sq ft, has all the facilities and latest equipment's to support its surgeries along with fixed panel Cath Lab within the premises. Centre is providing 24×7 cardiac emergency services supported by a cardiac ambulance with advanced cardiac life support (ACLS).
The endeavour of our management team is to develop the value and identity of our brand, in a manner that it becomes synonymous with high quality, reliability, safety, ethical practices, credibility and patient satisfaction. We will also utilized this period for a focused publicity campaign to highlight our endeavour that is helping patients of weaker sections to get cardiac services at affordable rates with world class infrastructure & facility .
​​Present on the occasion were, Ms Shipra Goel AVP Brand marketing & Community Relations,Dr. Ashutoosh Bhardawaj DM Cardiology and Dr. Shashi Jindal, Cardiothoracic Surgeon.