New To The World Of Cannabis? Try CBD Capsules: CBD capsules are gaining popularity due to their discrete nature and convenience. They're the perfect way to enjoy the effects of the oil in a discrete pill form.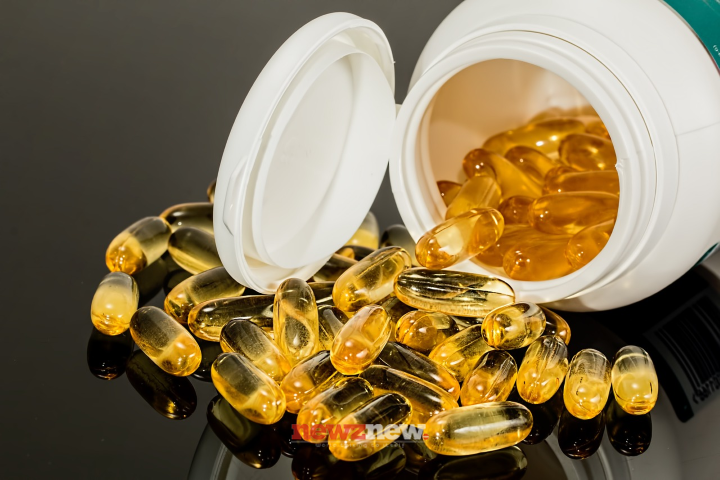 Source : pixabay.com
Compared to traditional CBD oil tinctures, there is no mess involved with taking Cannabidiol capsule pills, making them the preferred option for many users. Most capsules come in various dosages, such as 10mg, 20mg, and 25mg, so they can be tailored to give beneficial results without feeling overwhelmed.
All it takes is one capsule a day or as needed, and you'll enjoy its benefits without paying attention to yourself.
Here's Why Newbies Should Use CBD Capsules
1. Ease Of Use
For those new to the world of cannabis, CBD capsules are a great way to ease into using cannabinoids for health, wellness, and lifestyle. Compared to other forms of cannabis, these capsules provide ease of use due to their convenient and straightforward approach to cannabinoid administration.
Offering a safe and effective method of dosing without any complicated setup or worries usually associated with other delivery methods, they are an ideal choice for anyone looking to introduce themselves to the cannabis space quickly and efficiently.
2. Discreetness
If you're new to the world of cannabis use, discreetness may be a priority. Cannabidiol capsules are an ideal introduction to the cannabis world, as they combine discreteness and convenience. They provide an easy-to-use option for those looking to explore cannabidiol products without drawing too much attention to themselves.
With capsules, users can discreetly take their dose with no telltale odors or visuals normally associated with other cannabis use, like smoking or vaping. These capsules can easily fit into almost anyone's daily routine without letting a big secret slip out. For discreet users, CBD capsules offer an ideal solution to explore the world of cannabis without making a scene.
3. Precise Dosages
These capsules offer precise doses of cannabis, which is ideal for those new to the world of cannabis use. Contrary to other forms of the delivery method, such as vaping or edibles, with Cannabidiol capsules, you know exactly how much you take each time you take one.
These capsules also offer convenience and ease of use since all you have to do is swallow the capsule with water. As always, consult your healthcare provider before incorporating cannabis into your routine.
4. Longer Lasting Effects
If you have never used cannabis products before, CBD capsules are a great way to start. Compared to vaping, smoking, or edibles, these capsules provide longer-lasting effects so that you can benefit from the effects longer and receive more consistent results.
This means you'll be able to customize your experience and ensure that whatever dose you take lasts longer, allowing you a certain degree of control over how much Cannabidiol enters your system.
Plus, taking it in capsule form is easy and convenient—there's no preparation needed, whether for edible recipes or other forms of cannabis use—so it's the perfect choice for anyone just getting started with cannabis products.
5. Accurate Labeling
If you are new to the world of cannabis and seeking to experiment with these products, CBD capsules might be a perfect choice. This is because accurate labeling can provide valuable information such as the percentage of concentration, detail on what type of hemp was used, and other content notes.
By accurately labeling CBD capsules, consumers will have peace of mind that they are getting a quality product for a fair price. Plus, accurate labeling allows consumers to find just the right product for their needs by offering all the necessary information.
6. Cost Savings
If you are a novice to the world of cannabis use, investing in cost-effective CBD capsules may be an ideal choice for you. This cost-efficient, convenient, and user-friendly option offers numerous benefits.
Whether you add them to your daily intake or enjoy them occasionally, CBD capsules are an easy way to get your cannabinoids without complicated and expensive equipment. These capsules offer a cost-effective option to experience cannabis without breaking the bank. No matter how long or short your cannabis journey is, cost savings with CBD capsules are sure to make it even more enjoyable.
7. Versatile Options
For those just starting in the world of Cannabis, CBD capsules are a versatile option to consider. Not only are they discreet and easy to store, but they offer a convenient form of dosing. A bonus is that they come in different concentrations, so users can experiment to find what best suits their needs without feeling overwhelmed by all the alternatives. Whatever direction you want in your Cannabis journey, CBD capsules are an effortless way to get started.
The Recommended Dosage Of CBD Capsules
Cannabidiol capsules are a convenient and easy way to take your daily dose of CBD. They can be an effective and discreet supplement to your wellness routine when used responsibly. Every person is different, though, so review the recommendations on dosage and any potential side effects before taking CBD capsules.
Generally speaking, the recommended starting dosage is 10-25 mg of CBD daily. For more experienced users, higher doses may work best for their needs. It is important to note that even with consistent use of CBD capsules, results might not be observable immediately, and it may take weeks or months for the user to experience full benefits.
Discussing proper dosing with a physician or healthcare provider before starting any new supplement regimen is recommended for safety and efficacy.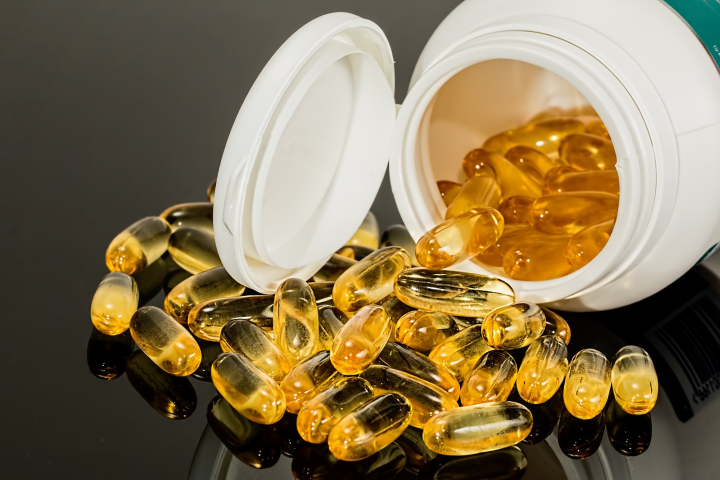 Source : pixabay.com
Things To Keep In Mind While Using CBD Capsules
When using CBD capsules, it is essential to familiarize yourself with the product. Research the company and look for third-party lab testing results to verify cannabinoid and terpene content. Also, consider your required dose, which will vary depending on the individual, type of supplement, and desired effect.
Read the manufacturer's directions, warnings, and additional information before taking a CBD capsule supplement. Pay attention to any potential drug interactions or side effects, and be mindful of any changes in sleep patterns or appetite you may experience. As with any supplement, consult a healthcare provider if you have any underlying health concerns or are pregnant or nursing.