Nexus Elante Mall celebrates International Yoga Day: Nexus Elante Mall, today hosted a Yoga session on the occasion of International Yoga Day from 9.00 am to 10.00 am in the Central Atrium of the mall.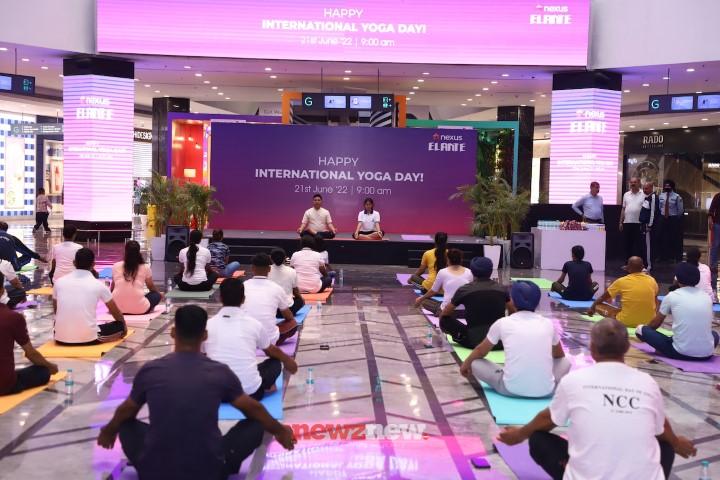 The event was a huge success and was attended by over a hundred patrons. This year, the theme of the International Yoga Day celebration is "Yoga for humanity".
Chandigarh's Renowned Yoga and Fitness Expert, Naveen Kumar, who has been working for the betterment of the society through his Yoga therapy for the last 27 years, led the International Yoga Day celebrations at the mall.
Naveen, who is also a Chandigarh Icon Awardee, has attended various national and international events for the promotion of yoga and naturopathy. Under his guidance, the participants celebrated the art of Yoga and learnt various yoga postures which encourage mental and physical fitness.
Promoting Yoga for a healthier and happier life, Naveen encouraged the patrons to make Yoga a part of their life and practice it every day.