NIC Honestly Natural Ice Cream Only Ice Cream Brand in India to Offer a Bouquet of Over 50+ Flavours: NIC Honestly Natural Ice Creams the fastest-growing ice cream brand in the country after having established itself as one of the most popular brands in India has now achieved another milestone in its journey by becoming the only Natural Ice Cream brand in India to offer more than 55 flavours to its ever-growing customer base.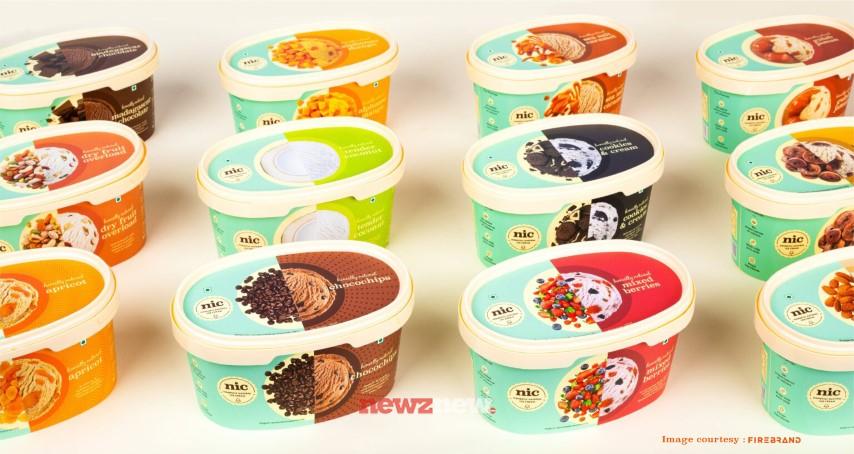 These include seasonal flavours, as well as popular and international flavours that are available all year round. NIC also has a range of sugar-free flavours and plans to expand the same.
"We will continue to offer our customers with a diverse and unique range of ice creams in a variety of ways because we use only natural ingredients, hence our ice creams are denser, richer, and thicker than regular ice cream. NIC Honestly Natural Ice Creams are specially curated to provide a decadent sensory experience. With an offering over 50 ice cream flavours and current expansion plans, we are confident that NIC Honestly Natural Ice Cream will continue to delight diverse taste buds across the country." said, Sanjiv Shah, Director of Walko Food Company Pvt Ltd.
These flavours coincide with National Ice Cream Month where one can indulge in a wide variety of ice cream flavours like Choco Almond, Cookies Cream, Madagascar Chocolate, Sugarless Anjeer, Roasted Almond, Inspired by Indian sweetmeats such as Gulab Jamun, Sheer Khurma, Gajar Halwa, Modak, Thandai and other international flavours such as Belgian Chocolate, Sea Salt Caramel, Dryfruit Over Load, Strawberry Cheesecake, and Mixed Berries.
"Our flavours not only include mesmerizing names, but are a reflection of tastes of millennials and Gen Z. We look at major trends and what consumers want in their treats when developing new flavours to guarantee that we're introducing creative tastes and growing the diversity of flavors and perks that our consumers will enjoy, In order to meet ever growing demand we have expanded our popular lines to make products available that will bring joy to our customers throughout the year," added Sanjiv.
In order to offer its customers a unique experience the company recently launched three new stores in Pune, Ahmedabad, and Siliguri as part of its expansion strategy. People are flocking to ice cream shops now that lives have returned to normalcy following the pandemic. Customers can enjoy NIC's ice cream while witnessing a one-of-a-kind and unforgettable experience at the NIC's Bandra experience center in Mumbai and 16 other outlets in various cities.
NIC Honestly Natural Ice Cream is the most popular ice cream brand on various FoodTech platforms. The brand has a strong presence in metros, larger cities, and tier-2 cities and is gradually expanding into the tier-3 cities as well.
About NIC Honestly Natural Ice Cream:
NIC Honestly Natural Ice Cream was founded in 2015 on the principles of providing uncompromising quality, innovation, and a superior customer experience. Honestly Natural Ice Cream is not only their motto; it is also a promise that contains no added artificial flavours, colouring agents, or preservatives.
NIC Honestly Natural Ice Creams has won the prestigious BARC Rising Brand Award in March 2022. NIC Honestly Natural Ice Cream is the most popular ice cream brand on FoodTech platforms such as Swiggy and Zomato, with flavors ranging from fruit and dry fruit variations to international flavors such as Sea Salted Caramel, Madagascar Chocolate, French Vanilla, and those inspired by Indian sweetmeats such as Gulab Jamun, Sheer Khurma, Til Gud, and Gajar Halwa to name a few.