Pollution Da Solution: Workshop to clear the Air in Punjab Held:
Experts gathered in Chandigarh today to explore strategies for addressing the issue of Punjab's air pollution. Today, a group of proposals was created by professionals from many fields, members of the civil society, and researchers with the goal of reducing the negative impacts of air pollution and enhancing the quality of the air in Punjab.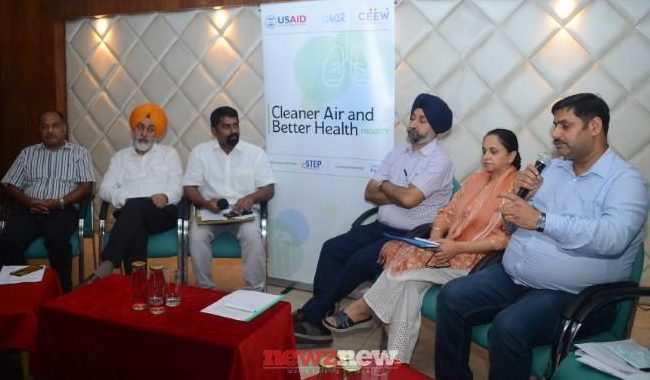 The Center for Study of Science, Technology and Policy (CSTEP), Clean Air Punjab, and the Council on Energy, Environment and Water (CEEW) took part in a session that Asar, a socio development start-up with headquarters in Bangalore, organised on Thursday at Hotel Shivalikview in Sector 17 here. The keynote address was given by Krunesh Garg, Member Secretary, Punjab Pollution Control Board.
The workshop's discussions and ideas centred on the most important sources of air pollution, motivating experts to create an effective action plan with detailed suggestions to improve the state's air quality.
Punjab is one of the top four most polluted states in India, according to the National Clean Air Programme (NCAP), and it has nine non-attainment cities (whose air did not match the national ambient air quality requirements of 2011 to 2015).
One of two significant recommendations that obtained unanimity of support during the workshop was the extension of the state's network of air-quality monitoring stations. Punjabi cities must also put the best solid waste management practices into practice. Waste pickers must be acknowledged as equal participants in decentralised waste management in order to ensure that waste is separated and treated as wealth rather than being deposited in landfills.
Speaking to the Media, Supreet Kaur, President of EcoSikh said, "Problems created by alarming levels of air pollution are raising the cost of living for people, compelling them to relocate. Additionally, it is the main cause of death. This issue can only be resolved with the help of the general population, a change in everyday behaviour, a reduction in carbon emissions, and adoption of a zero-waste lifestyle."