NewZNew (S A S Nagar) : The students and faculty members of Northern India Institute of Fashion Technology (NIIFT), Mohali celebrated Lohri festival with great pomp and show at NIIFT, Mohali today.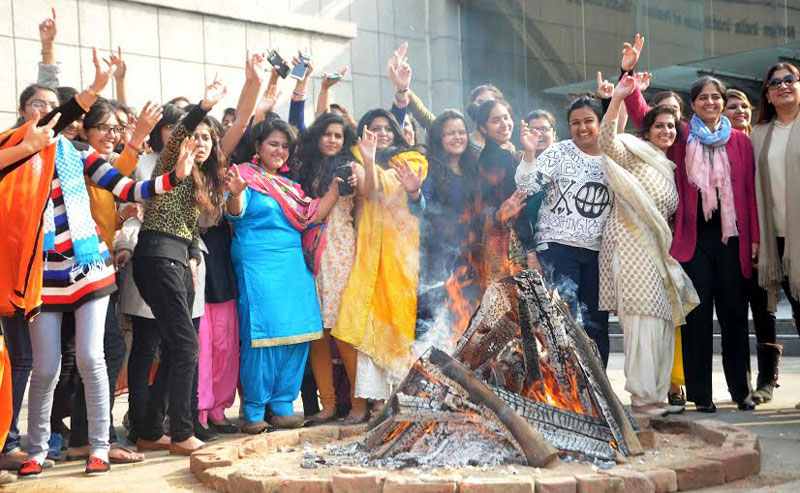 During occasion, the students tapped their toes on filmy songs like 'Lo Aa gai LohriVe' and Punjabi boliyaan meant for lohri like  'Sunder mundriye tera kaun vichara! Dullah Bhatti wala! Dullaeh di teeh viahi! ser shakar payi!" etc. Faculty members also took the privilege of this moment as everyone enjoyed bhangra beats on the dhol.
The event was followed by the tradition of bonfire and offering revari and popcorn . The students and faculty gathered around the bonfire . They sang and danced to the beat of the Dhol till the fire dies out.  They tossed gur, sugar-candy and rewaries.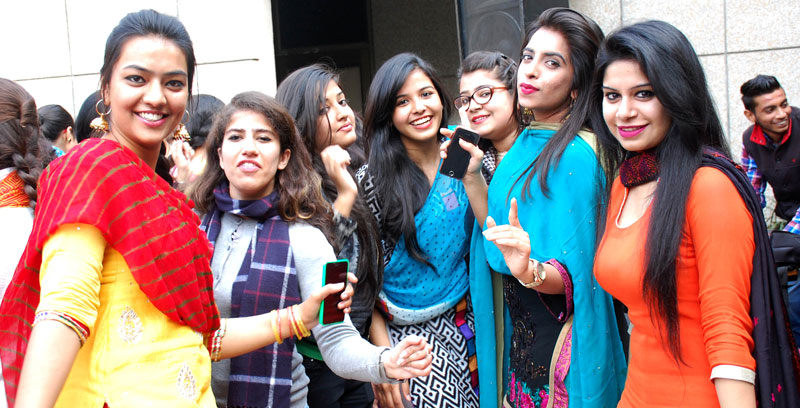 Mr. S.R. Ladhar,Director General,NIIFT welcomed everyone to celebrations. He said Lohri was a festival of thanking lord nature. It provided the opportunity to fill social gaps. It has a special significance in terms of harvesting crops. Being an agrarian country, it was very important festival for India.
Besides other faculty members, Mr. Inderjit Singh, Director, NIIFT, Dr. Poonam Aggarwal, Deputy Registrar , Mr.Joga Singh,Administrative Officer were also presented during occasion.