Ninja's new Bhangra Number 'Naa Puch Ke' is released!: Punjabi entertainment Industry is incomplete without songs and dance especially Bhangra and here we have your favourite superstar Ninja with his new dance number that will force you to put shoes and shake on the beats.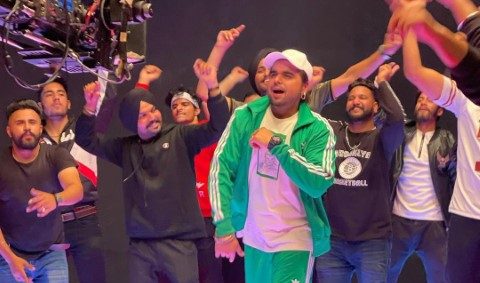 Ninja never leaves any chance to impress his fans and this time he has definitely aced it with his new song 'Na Puch Ke'. 
The lyrics of the song are written by Laddi Chahal and Laddi Gill has given the music of 'Na Puch Ke'.The video of the song is directed by Bhinnder Burj. The video of the song is released by Khaki Entertainment on the official YouTube channel of Ninja Official.
Ninja said, " After so long I have done a bhangra number and loved to do it . It makes me feel so happy and energetic to work with the bhangra team. I just hope people will appreciate our efforts and love this dance track."
The director of the song, Bhinnder Burj said, "Ninja is definitely one of the finest talents of our Punjabi industry and he has proved his mettle in this song, also his dancing skills. We tried our best to make you dance with which people will definitely connect. I just hope everyone will love this song."
No doubt, the song is going to break records, as the voice of Ninja in the song is iced by Ninja's bhangra performance in it. So you can't stop yourself from shaking your legs and keep it in a single place. The song 'Na Puch ke' is already creating a swagger in the youth and will embark the love among the audience.
The video of the song 'Na Puch Ke' has already been released on the official YouTube channel of Ninja Official on 21th September 2021.