Which Degree is Best to Study Fashion Designing Course?: Lots of students want to pursue Fashion Design Degree, owing to the glamour, fame, and fortune that seem to be attached to this field of interest.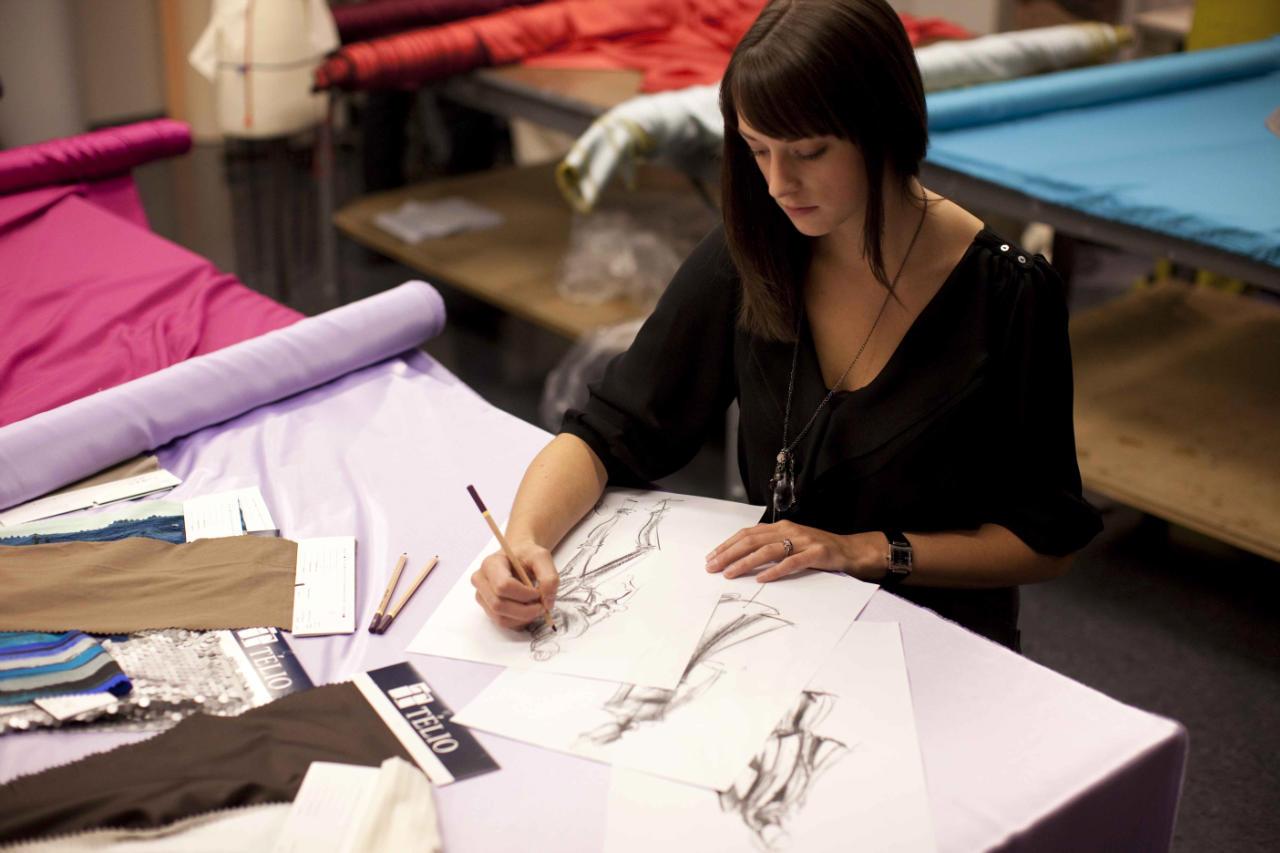 But is it all about this only, or is there more to it? Let's first understand the Fashion Designing Field, its types, skills required, and the behind the scene hard work along with scope before going out to identify the right courses being offered.
What is Fashion Designing? What does it entail?
Fashion Designing is an art form that involves designing, conceptualizing & creating new trending styles in clothing as well as accessories basis the culture, consumer tastes, and ensuing trends. It also involves choosing the right kind of material, patterns, colour, and fabric besides getting the prototypes of the design made before the final production. 
Key skills of Fashion Designer:
Visualize and Ideate on design concepts for the upcoming season
Using the computer-aided program, develop the designs
Creating design prototypes in collaboration with other designers and merchandisers
Should have the pulse of the fashion trends, market, and the consumer taste, so as to able to forecast, if the new designs will appeal to the consumers.
Develop a line of clothing basis a theme
Overseeing the production process from conceptualization to final production.
Promote new trends of clothing designs to retailers and consumers
Types of Fashion Design:
Haute Couture Fashion: This is first in the fashion design hierarchy and involves the creation of customized clothing and accessories that are individual works of art. These made-to-order garments are designed and sewed for private clients using the finest materials and expensive notions. These require extreme attention to detail and are usually made by hand taking countless man-hours.
Luxury fashion: Next in the hierarchy is Luxury Fashion that includes high-quality exclusive clothing which is not hand-made but also not produced in large quantities. Its limited availability along with the use of expensive high-quality materials and nuanced designs coupled with its high price makes it more desirable since it gives the consumer a sense of being exclusive and elite.      
Ready-to-Wear Fashion: This is mass-produced in standard sizes and is easily accessible to the public for purchase in large quantities. The focus here is to produce attractive garments appealing to a larger set of audience in accordance with the prevailing trends of the season. Ready-to-wear fashion is also known by the name of High Street fashion, implying the availability of such clothing at ordinary shops on the main street (or high street) in town.
Fast Fashion: This involves fashion designs that have been inspired by fashion shows and have been mass-produced to be put into the market at a rapid pace. Fast Fashion appeals to the kind of consumers who want to look trendy but do not want to splurge on an outfit.
Economy Fashion: This involves producing garments at a mass level but with the cheapest materials & labour to earn profits. Low-quality standards ensure a short life span of garments.
Scope & college:
By the year 2025-26, the Indian domestic textile and apparel market is expected to achieve US$ 190 billion from US$75billion in 2020-21.
India is the 6th largest exporter of textiles and apparel in the world and its exports are expected to reach the US $65 billion by 2025-26 at a CAGR of 11% from US$ 28.4 billion in 2020-21
India's textile and apparel imports were at US$ 5.6 billion in 2020-21. By 2025-26, they are expected to grow at a CAGR of 10% to reach US$ 15.2 billion
The flourishing industry ensures huge job opportunities and this makes for an intelligent decision on the part of students to pursue a Fashion Design Degree course.  
To tap the immense potential, many colleges are offering Fashion Design courses but you should choose a college that providing provides competencies in the latest technologies, is multi-disciplinary, and encourages innovations and use of sustainable practices along with people-centric designs and trends.