A true devotee always expresses his gratitude to God.Even when he seeks to achieve the heights in devotion, his intention is not to seek praise but to be grateful to God that He has been kind to him.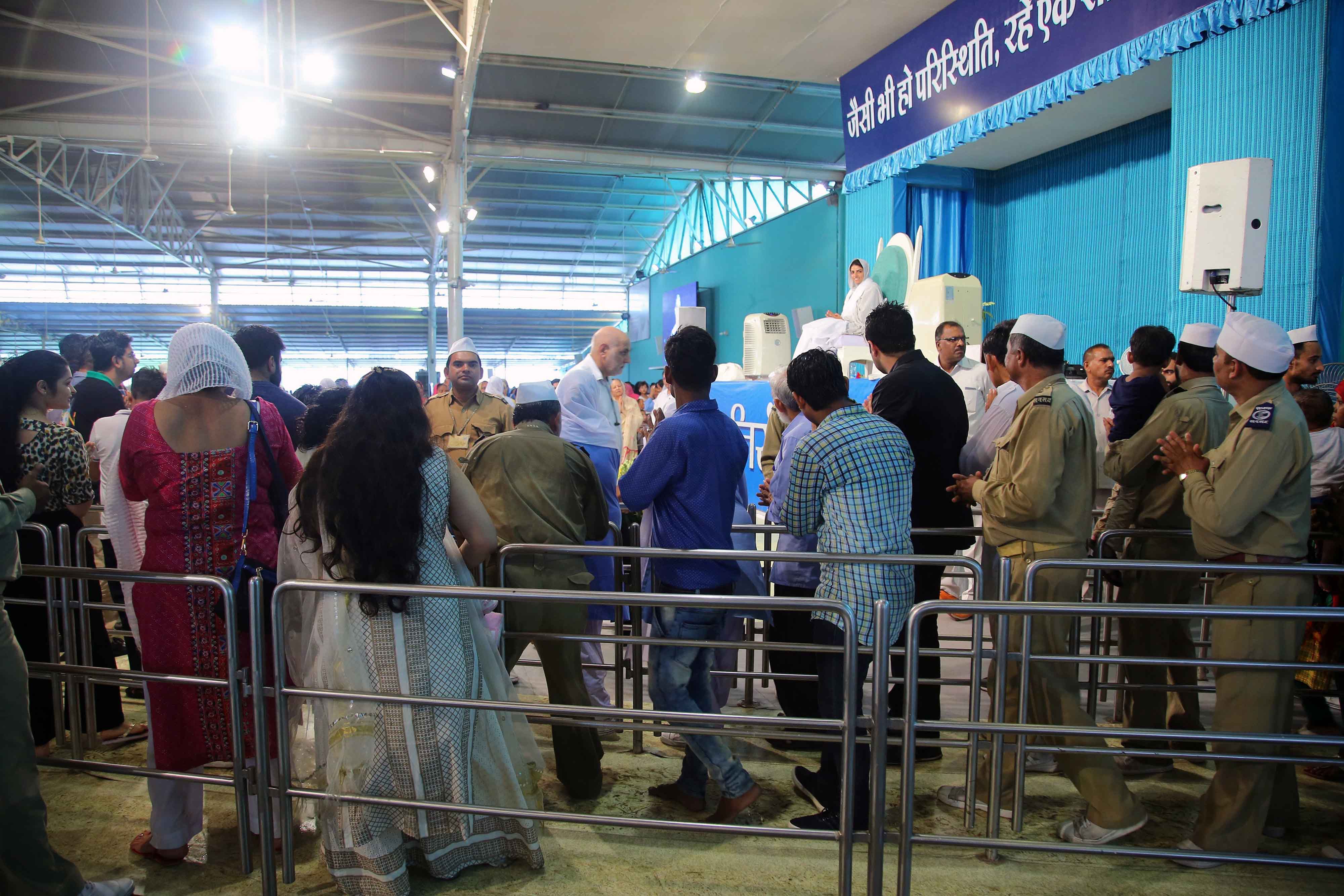 This was observed here today by Nirankari Satguru Mata Sudiksha Ji Maharaj while addressing the Sunday Satsang programme here today Delhi. Being first Sunday congregation to be addressed as Satguru, it attracted a large crowd of devotees inspite of the rainy weather. Devotees came not only from Delhi and Greater Delhi but several other parts of the country also. Many saints from abroad were also present.
Satguru Mata ji said that she was very much impressed by the innocent smile on the face of every devotee who came for Namaskar. She wished that the same innocence may fill our devotion. Her Holiness said that a true devotee never seeks any reward or praise for his devotion.It is his love and gratitude to the Almighty God that motivates him.
The congregation was marked by speeches, devotional songs and poems in different languages including Hindi, Punjabi, English and Nepali. They said that Satguru represents the formless God in physical form. Satguru, therefore, deserves the same respect and reverence that we offer to the Almighty.