Radio access to 99.19 'population and 92 percent of the country's area
Radio proves the most useful during disaster: Sarvpriya Nirmohi 
Vikas Sharma shared his thoughts with the students on the growing influence of the digital media.
On this occasion of National Broadcast Day, a discussion was held on topics related to Broadcasting (Carrier Options and Disaster Management in Radio and Digital Media)for Students in New Public School, Sector 18, in which Senior Broadcasters of All India Radio Sarvpriya Nirmohi and , Digital  Media Media Expert Vikas Sharma were Panelists . Sarvpriya  Nirmohi said at the beginning of the program that in the year 1927, on this day for the first time, Broadcasting corporation India  had started radio broadcasting in the country, which is why this day is celebrated as National Brandcast Day. He said that in comparison to  other medium of   transmission, like print media, TV or mobile,  radio is still very cheap medium, which is available only in 50 rupees. Because of this, Radio is present even in remotest area . Once in between the live TV broadcast was started, the radio was assumed to have been taken a back seat  once, but later it was severely beaten by FM and it gained momentum again . He said that this is a medium that has been heard from generation to generation and will continue to be heard in the future. Nirmohi, while comparing radio to other media, print media, TV and mobile, said that any other work can be done while listening to the radio, while others can not be through medium.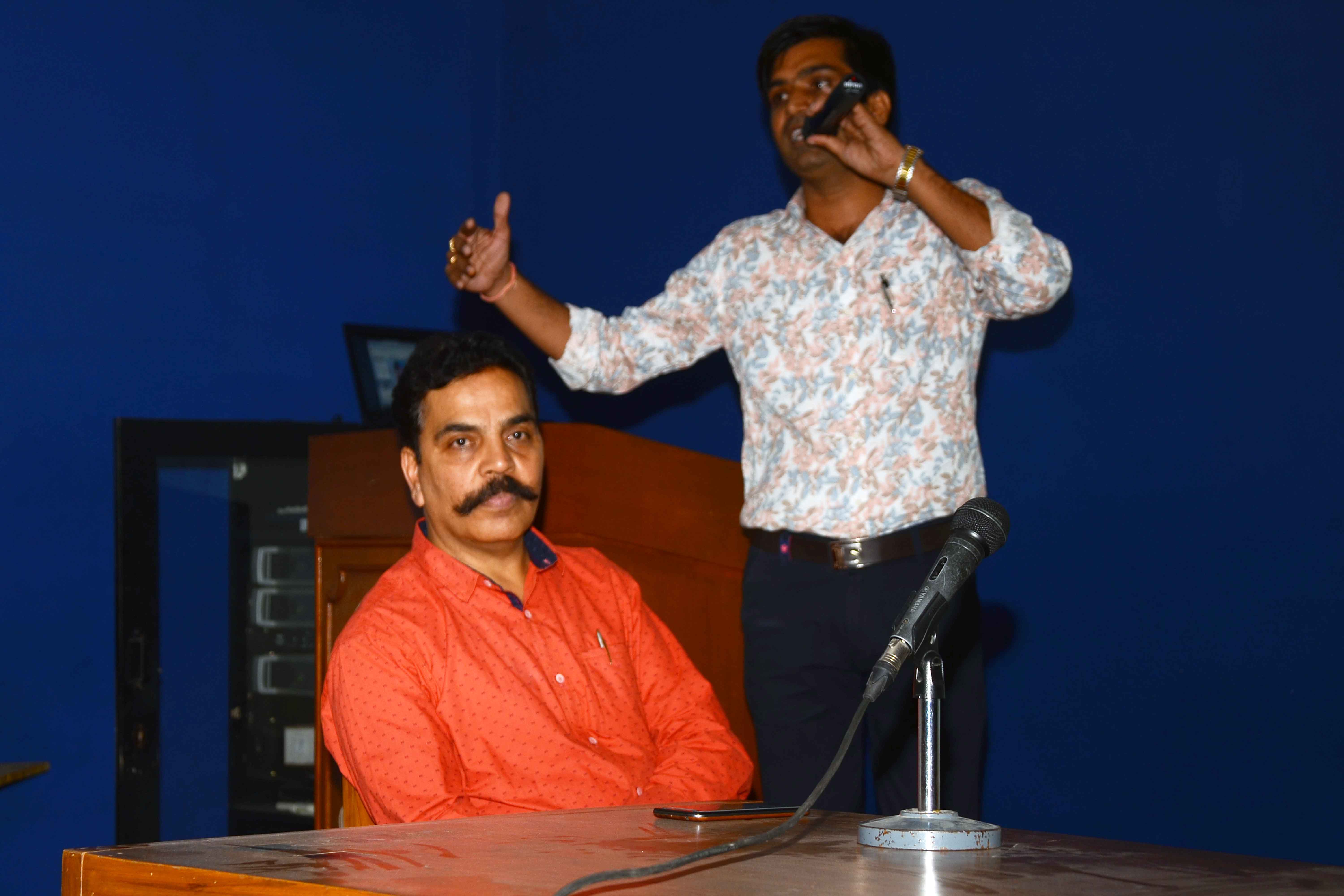 He informed that the reach of radio is upto 99.19 percent of the country's population and 92 percent of the country's area, so that its strength and ability is known to be easily understood.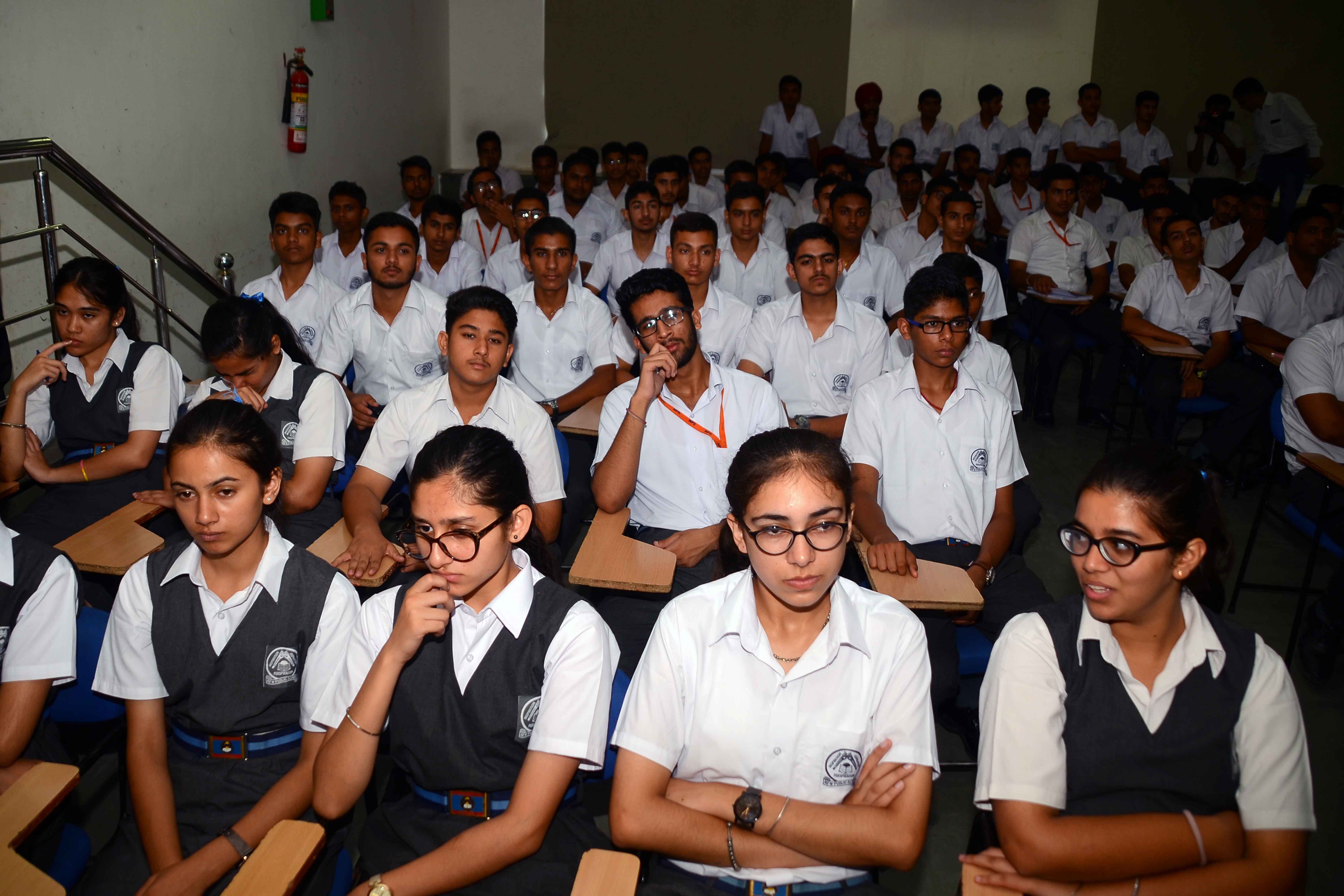 He said that due to this, radio becomes the most useful during the major disaster. It is possible to access information due to radio in remote areas. He cited the example of everyday and said that all the people are well aware of the role of radio in giving information to the public about the traffic jam which took place. He said that in the case of internet failure, where other mediums become useless, the radio keeps doing its work. He also gave useful tips for making the students a career in the field of radio, whose students took advantage and expressed keen interest.
Digital Media Expert Vikas Sharma, while sharing his views with the students on the growing impact of digital media on this occasion, said that in the case of the Internet, India will soon leave China behind, the present students played a lot of applause. Apart from this, he also provided information about the unprecedented development of Hindi due to cheap phones and cheap data.