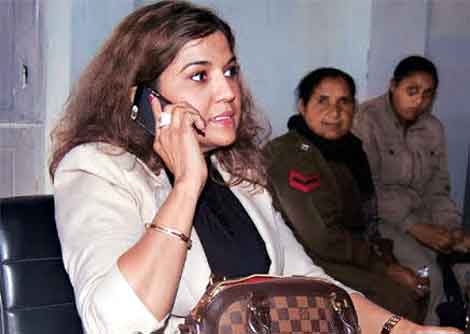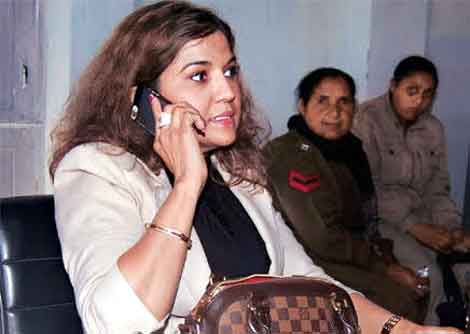 NewZNew (Amritsar) : An American woman identified as Manjita Kaur Dhillon (52) who was arrested at Guru Ram Das International Airport (Rajasansi Airport) on Wednesday with 25 live imported cartridges has been sent to judicial custody (Amritsar Central Jail) here today.
It may be mentioned here that on Wednesday Manjita Kaur was nabbed when her luggage was frisked by the Immigration Authority at Airport and 25 live imported cartridges were found in her luggage.
SHO of Police Station Airport Mr. Mohan Singh said that today some new facts came to light as Kaur was claimed that her daughter Ms. Nafisha (20) was shooter in America and did regular practice but when she came to India she brought her bag here. As per the new version, probably the cartridges seized at airport belonged to her daughter.
Earlier on Wednesday SHO Mr. Mohan Singh said, "Such cartridges were rarely available in India as having different caliber of weapon (rifle). On being asked about the recovery of live cartridges in her luggage, the woman had expressed ignorance and created hue and cry about the recovery of live bullets in her luggage".
Singh said, "Investigation is under progress that how cartridges were smuggled to India as none of the official at Airport bothered to check her luggage during her arrival to India from America."
Singh said, "Earlier when she was apprised by the Custom and Immigration Authority about the recovery of bullets in her luggage she reacted in a very strange manner.  She was immediately handed over to CISF (Central Industrial Security Force looking after the Airport Authority) which further handed her over to Punjab police and was booked under sections 25/54/59 of arms act".
Singh said, "She was repeatedly asked to produce any legal documents or weapon license which could help her to prove her innocence but she vehemently denied that it didn't belong to her and she had no knowledge as how the catridges appeared in her travelling luggage".
Singh said that Manjita Kaur, a woman from America had come to Amritsar from Chandigarh via Nawan Shehar to Amritsar to board Jet Airways Flight for Delhi but she was arrested before boarding the flight after illegal live bullets were found in her luggage.