NewZNew (Chandigarh) : Lauding the role of North Zone Cultural Centre in building a just and peaceful human society, the Punjab Governor, Administrator, Union Territory, Chandigarh and Chairman, NZCC, Patiala, Prof. Kaptan Singh Solanki, while addressing 32nd meeting of the Executive Board and 30th meeting of Governing Body of North Zone Cultural Centre, Patiala today at Haryana Raj Bhavan, said we, in India, are the inheritors of a great historical experience in organizing a multi-lingual, multi-ethnic, multi-religious, multi-caste, multi-regional society.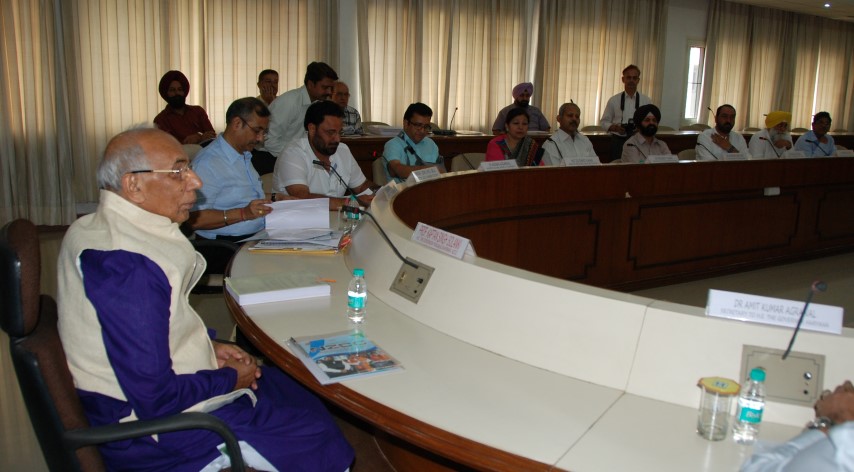 Appreciating the committed and sincere efforts of the North Zone Cultural Centre for organizing various arts and cultural events with the involvement and active participation of the people from all walks of life, Prof. Solanki said that cultural programmes organized by NZCC in different parts of the country, would certainly help in promoting a better understanding and to reach out to each other to unify our diverse and rich cultural ethos to demonstrate the strength of India. He said that it provides a right platform to young artists to project their rich cultural heritage and an opportunity to display; our capabilities, innovations and expertise to transform India to take its place in the country of Nations.
The Governor said that we have to set new standards for the years to come and shape a better future for our youth and children. We have to inculcate rich cultural values in their day to day life of our youth. It is need of the hour that we make sincere and committed efforts for preserving our heritage in all its rich diversity, by adapting a multi-prolonged approach. All the States have glorious past and rich traditions of arts and crafts associated with ancient history and civilization which have been rightly depicted in folk lores, legendary tales and literary works.
Prominent amongst others who were present on the occasion included Sh. Parimal Rai, Adviser to the Administration, U.T. Chandigarh; Sh. Vijai Vardhan, Additional Chief Secretary to Govt. of Haryana, Department of Cultural Affairs; Sh. K.K. Khandelwal, Additional Chief Secretary to Govt. of Haryana, Department of Sports and Youth Affairs; Sh. M.P. Singh, Principal Secretary to Governor of Punjab; Dr. Amit Kumar Agrawal, Secretary to Governor of Haryana; Sh. Anurag Aggarwal, Home Secretary-cum- Secretary Culture, U.T. Chandigarh; Ms. Dilshad Khan, Secretary Culture, Govt. of Jammu & Kashmir; Sh. Pradeep Kumar, Director, ZCCs, Ministry of Culture, Govt. of India and Prof. (Dr.) Rajinder Singh Gill, Director, NZCC, Patiala.